Aria is a 19-year-old making a name for herself in the Kpop industry as an idol of Indian origin and heritage. A brief encounter with 21 unknown facts about India's 2nd K-pop Idol Aria shall serve the casual fan as well as seasoned Kpop enthusiasts alike.
She isn't the first Indian to breach the ceiling. Aria is in fact the second K-pop idol hailing from India after Sriya of Blackswan, and she has already taken the Kpop scene with something of a storm with her unique vocals, dancing, and visuals.
Her dalliances with musical scores that accompany and complement dance rhythms and quirks developed as she engaged with dancing at a young age, As fate would have it she also spent time learning Korean, and she eventually decided to pursue her dream of becoming a K-pop idol.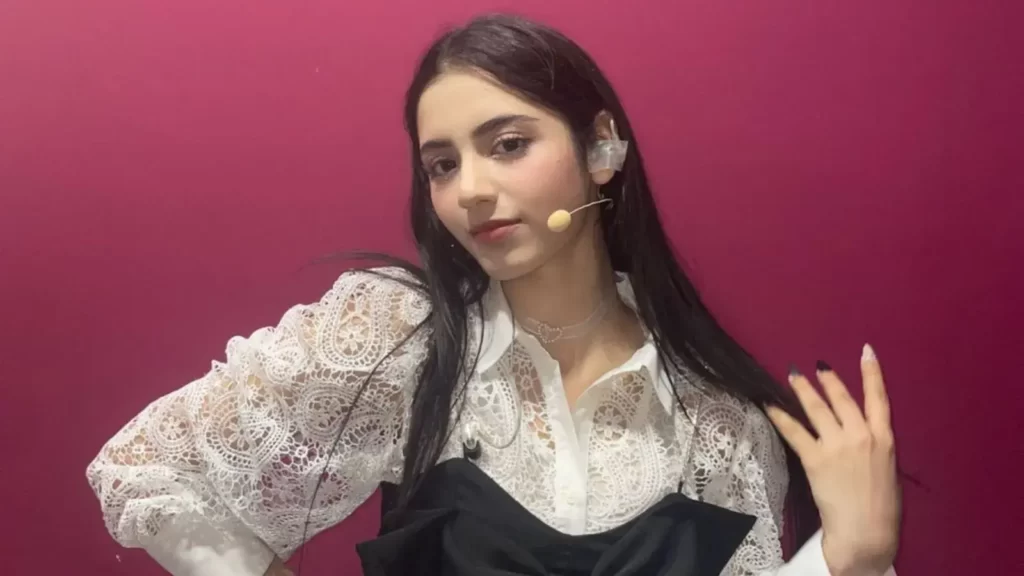 Aria is not only a talented singer and dancer, but she is also a great role model. She is passionate about using her platform to promote diversity and inclusion, and she is always willing to speak out about important issues.
Aria is an inspiration to young people everywhere, and she is sure to continue to make waves in the K-pop industry for years to come.
In this blog, we will take a closer look at Aria's life and career. So sit back, relax, and enjoy getting to know Aria, India's 2nd K-pop idol!
Table of Contents
20 Unknown Facts About India's 2nd K-pop Idol Aria
Without much ado, let us proceed with getting to know India's second Kpop idol Aria, her journey, and her experiences. unknown facts about India's 2nd K-pop Idol Aria
Birth Name
Aria was born in Kerala in a Malayali family but she grew up in Mumbai. Her birth name is Kunju Gauthami (കുഞ്ഞ് ഗൗതമി) and her nickname is Aami which means "one who is dearly loved" in Malayalam.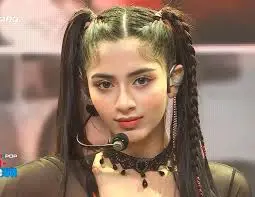 Zodiac Sign
Aria was born on March 12, 2003; her zodiac sign is Pisces. Her Chinese zodiac is a goat.
Personality
Aria's MBTI personality is INFP (introversion, intuition, feeling, perception). They are generally considered to be artistic, reflective, careless, sensitive, flexible, and appreciative.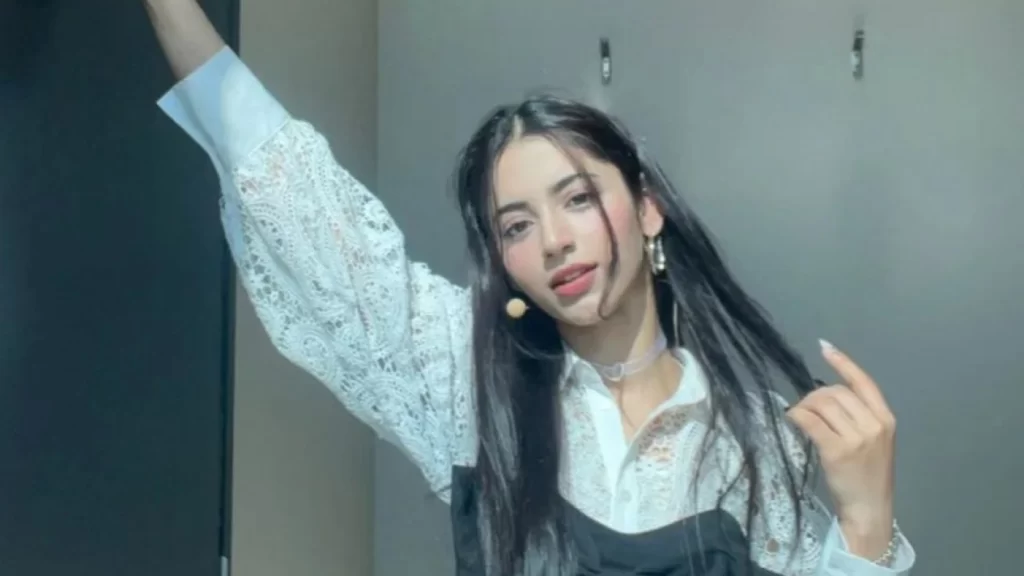 Languages Known
Aria is multilingual thanks to her Indian roots and her training as a K-pop idol. She is fluent in English, Korean, Malayalam, and Hindi.
Work in Movies
Aria worked in a drama film called Melvilasom (The Address) in 2011 where she played the character of Ammu. The film has received several awards including a selection in the 16th Busan International Film Festival (BIFF), in South Korea.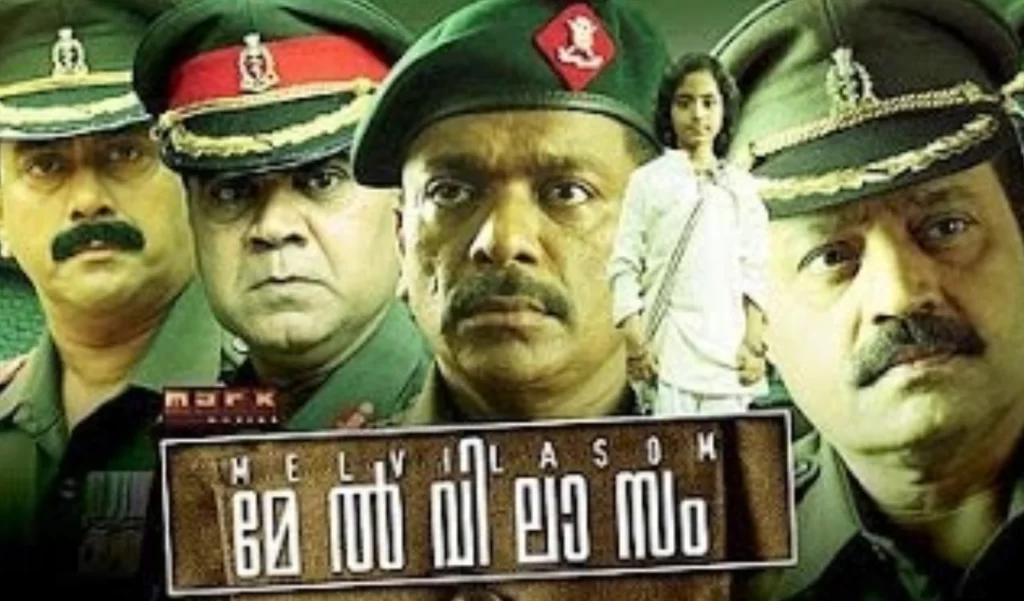 Selection in MEP-C
Aria trained under GBK Entertainment till February 2023 and she was selected to be a part of the upcoming 5-member girl group MEP-C. She later withdrew from the group due to personal reasons.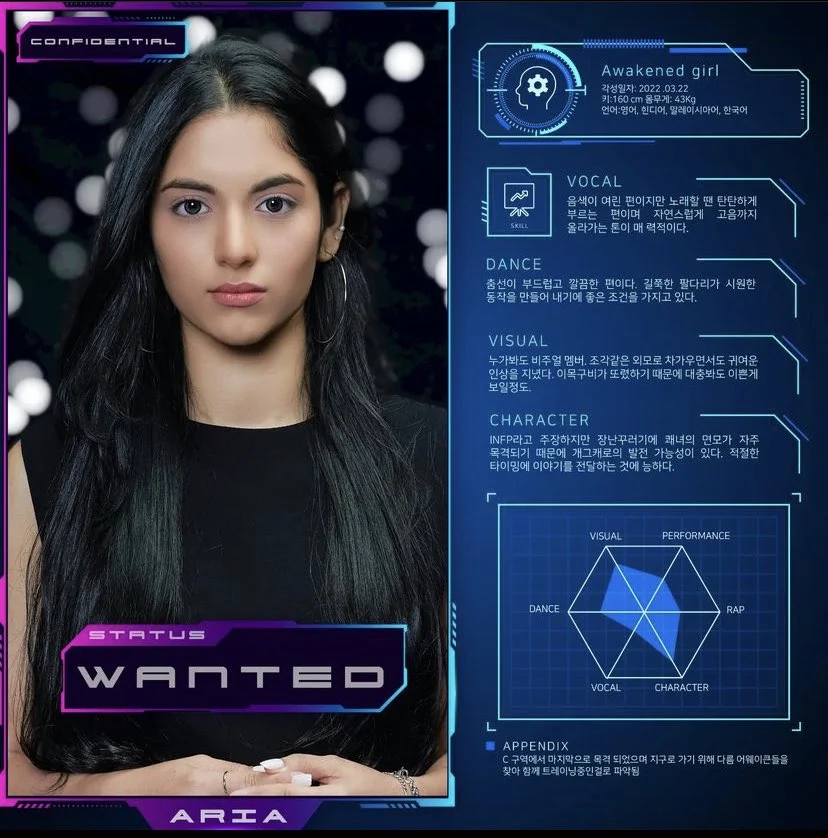 Debut as a K-pop Idol
Aria is the second Indian K-pop idol after Sriya from Blackswan. Aria made her debut as a member of the South Korean girl group X:in under Escrow Entertainment. Working on debut song their debut song was recorded only a month after Aria joined the group. This is the reason she got fewer lines as she wasn't as comfortable speaking Korean at the time.
Naming the Group
Aria named her group X:in. X represents an unknown function in Math similarly their group expresses things that cannot be defined in the world. In Latin, it means "to go further".
Selecting her Stage Name
Her nickname has always been Ami in school so she wanted it to be her stage name. However, since BTS' fandom name Army is written the same in Korean she decided to go with Aria for her stage name.
Group's Maknae
Aria is the youngest in her group (maknae). She is also part of the foreign line which comprises 3 of its original members.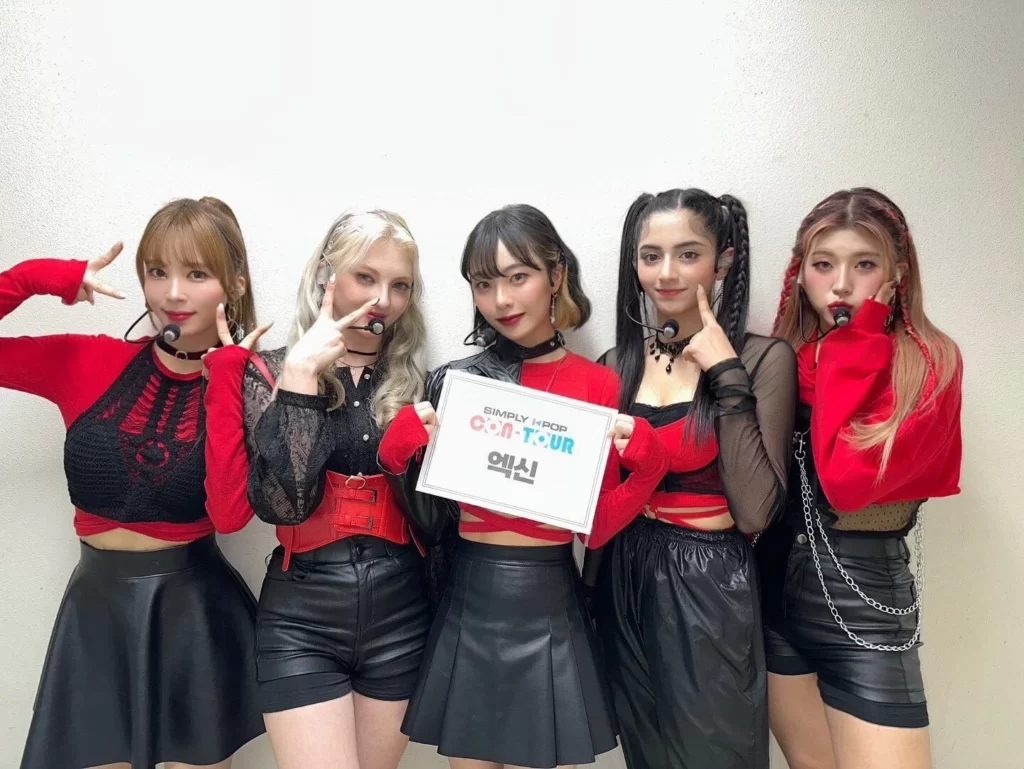 Training Period
Aria had a training period of 10 months. During this time she polished her vocal and dance skills. She also learned Korean during this time. In her trainee days, she admits to getting cold feet several times.
Standout Member
During her debut, she was the standout member due to her unique visuals and ethnicity. She attracted not just Indian and Korean fans but also went viral on Chinese forums. Aria came in at #4 on the Weibo Hot Search List.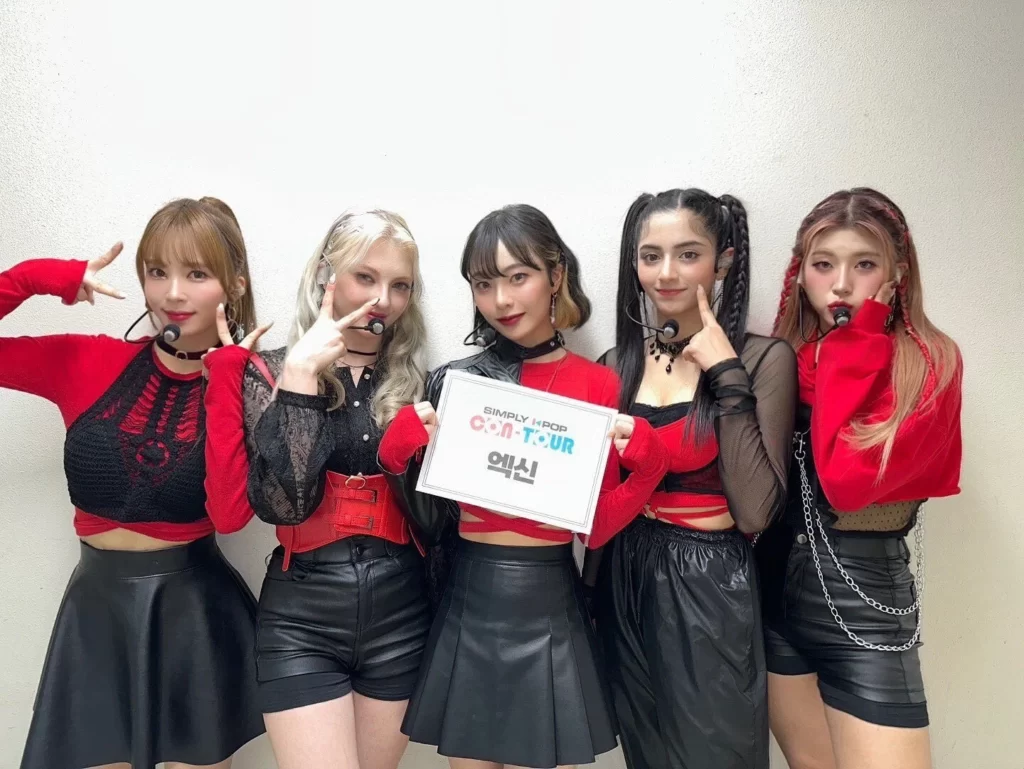 Hobbies
She has always enjoyed listening to music. But some of her unique hobbies are brooding in her room and watching cute dog videos. She also prefers to be alone with her music like every Gen-Z.
Korean Culture Shock
Aria loves Korean culture and enjoys having Korean traditional food. For her, the biggest cultural shock was the sauna culture and she has never been able to wrap her head around that.
Favorite Songs
She has been a fan of K-pop music since childhood. It was in fact BTS' song Blood, Sweat and Tears that inspired her to join K-pop. She also loves Louder Than Bombs by BTS and Ditto by New Jeans.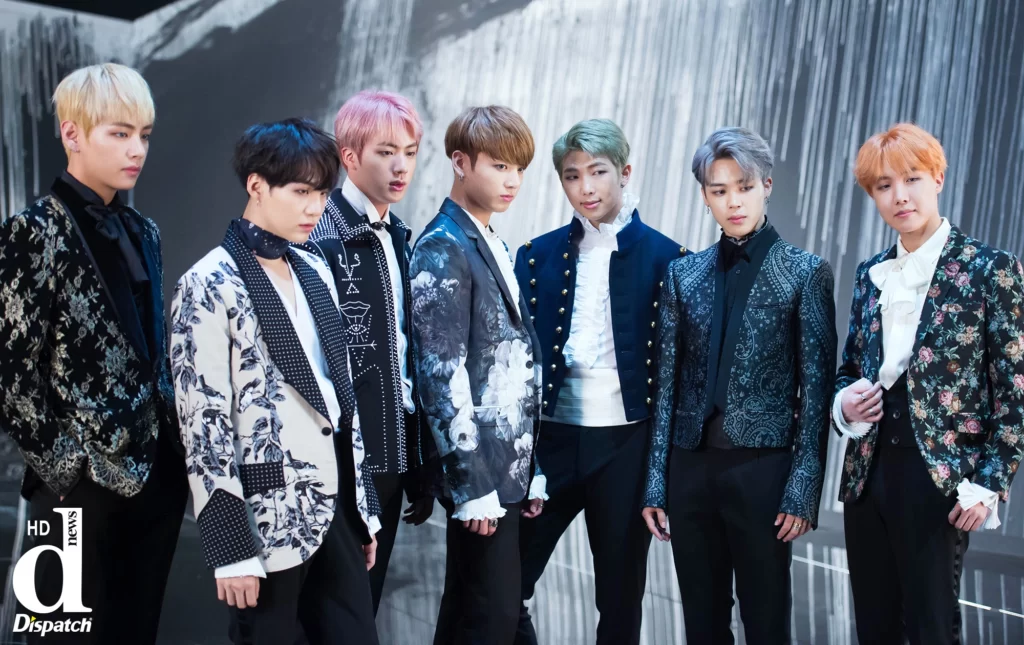 Kpop Friends
Aria is close to NMIXX member Haewon and wants to do a dance-off with her if given a chance. She loves ITZY's song Wannabe and wants to join them, if she had the opportunity.
First Indian at Inkigayo
Despite not being the first Indian idol, she was the first to perform at SBS Inkigayo with her debut song 'Keeping the fire' in April 2023.
History in Dance
She is a trained Bharatanatyam dancer. Aria believes that her initial dance training has helped her learn other dance forms. She is expressive and has great facial expressions thanks to these training sessions.
Acting Pursuit
Aria wants to try a lot of new things musically. But ultimately she wants to become an actor like she has always been since childhood. She is open to acting in K-dramas and Bollywood.
Learning Languages
X:in is a diverse group with idols from Korea, Russia, Australia, and India. Aria has taught her fellow bandmates some words in Hindi and Malayalam and has also learned a little of their language.
Conclusion
That is our round-up of the 21 unknown facts about India's 2nd K-pop Idol Aria, to get you up to speed with the latest twist in the Kpop scene as a whole.
If you love Kpop and find yourself wracking your brain about where to shop in order to channel your inner idol like your favs, UNNIElooks got you covered. Go ahead folks, we all have to start somewhere.
Let us know if there are more interesting idols and facts out there that you want us to cover. Until then, keep reading and keep listening to Kpop!
MUST READ :-
21 Unknown Facts About Sriya Lenka – India's first Kpop Idol
8 Cringe Outfits That Kpop Idols Got Trolled For in 2023| 8 Kpop Outfit Disasters That Got Idols Trolled in 2023
15 Best K-dramas Similar to Bo-ra! Deborah | 15 K-dramas Like Bo-ra! Deborah
Top 10 Recently Released Kdramas With 10 or Less Episodes in 2023 | Best Kdramas with 10 episodes
FAQs
1. What is Aria's real name?
Aria's real name is Kunju Gauthami. She was born in Kerala, India, but grew up
in Mumbai.
2. Is Aria the first Indian idol?
No, Aria is the 2nd Indian K-pop idol after Sriya who debuted in Blackswan
3. What languages does Aria speak?
Aria is fluent in English, Korean, Malayalam, and Hindi.
4. What are Aria's hobbies?
Aria enjoys listening to music, watching cute dog videos, and brooding in her
room. She also loves to dance and act.
5. What are Aria's goals for the future?
Aria wants to continue to make music and dance. She also wants to act in K-
dramas and Bollywood movies. She hopes to use her platform to promote
diversity and inclusion.