Looking to watch something as breathtaking as The Good Bad Mother? Something with a brilliant plotline, narrative, hearty appeal, and healing properties? In that case, aye aye captain, we hear you! Good content needs to be consumed. And good shows need to be shared. Speaking of good shows…
JTBC's The Good Bad Mother is a beguiling slice-of-life K-drama, which gracefully balances complex characters, their choices, and relationships. The end product is an emotionally stimulating roller-coaster ride that is equally wholesome and wistful, offering something to everyone.
As a show with various emotional overturns and heartwarming moments, it is no surprise that this one has cemented its place as a drama par excellence.
Whether you are a newbie learning how to navigate through the myriad of genres (here, our K-drama catalog will help) or part of the veteran K-drama viewership, The Good Bad Mother (available on Netflix) hits the sweet spot and checks all the boxes.
So, if you lie in wait for Wednesdays and Thursdays like us, for your weekly dose of this drama, or want something kindred to feed your soul, don't worry about the hassle, for we have curated a list of similar K-dramas just for you!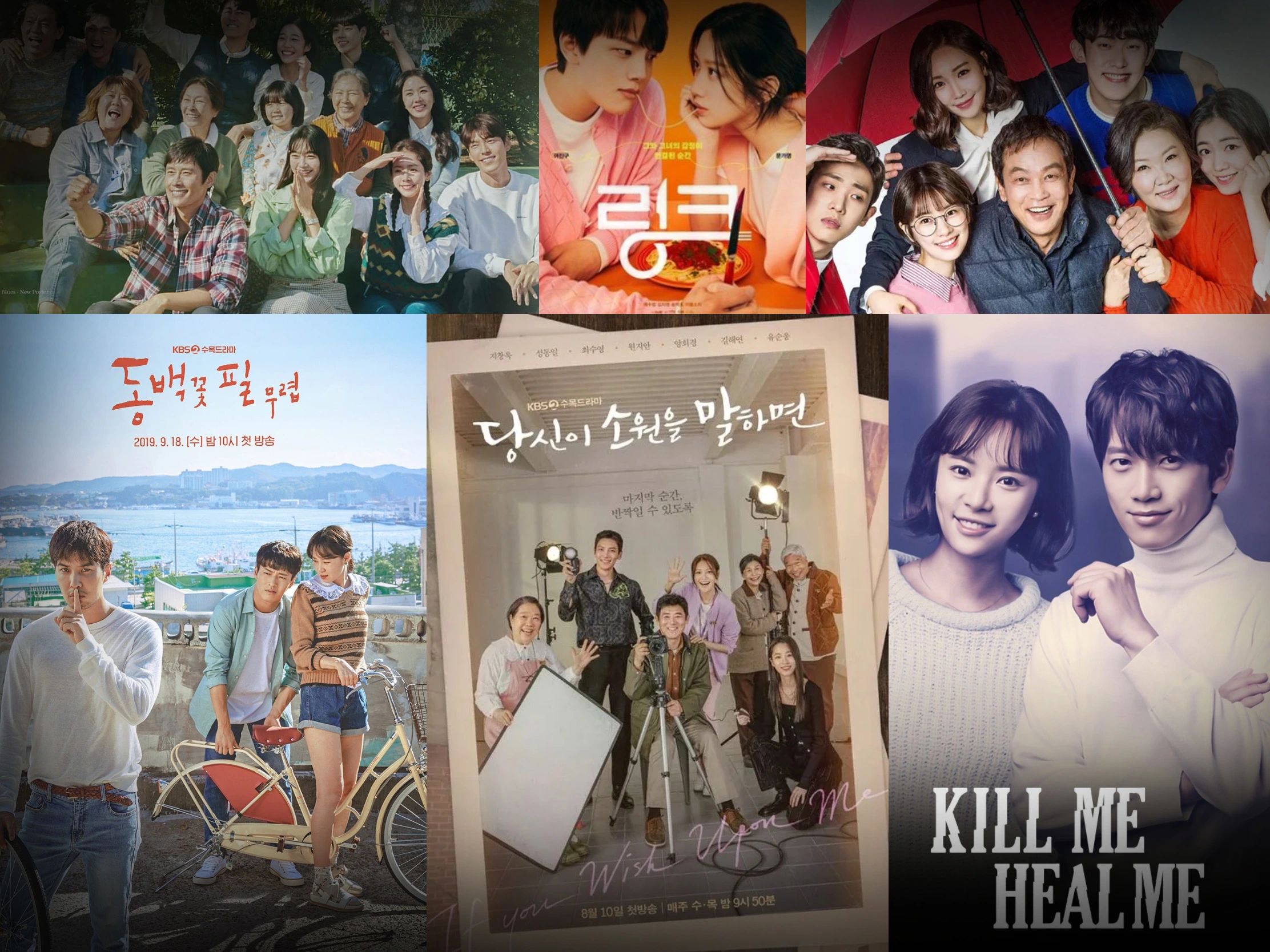 Table of Contents
The Good Bad Mother: An Overview
Starring Ra Mi Ran in the titular role of the "good bad mother" and Lee Do-Hyun as her son, this drama documents how a single mother's relationship with her son deteriorates, and then due to a tragic turn of events, rekindles, allowing them both to make amends and reconnect with each other.
Ra Mi Ran's character Jin Young Soon has not had an easy life. She owns and works on a pig farm and wants her son to succeed in life.
With these pure intentions, she chose to ally with tough love and became a strict mother with a tendency to be controlling, effectively, hurting her son (both emotionally and psychologically). This ends up eroding his love and trust in her.
When an accident brings him back to her, renders him immobilized, and reduces him to the mental capacity of a 7-year-old, both of them get a second chance at re-living the formative years of their bond.
Set in a small-town countryside context, The Good Bad Mother exalts community and social values, with well-fleshed-out characters, a touch of comedy, a family-centered approach, and a lingering warmth of the healing process.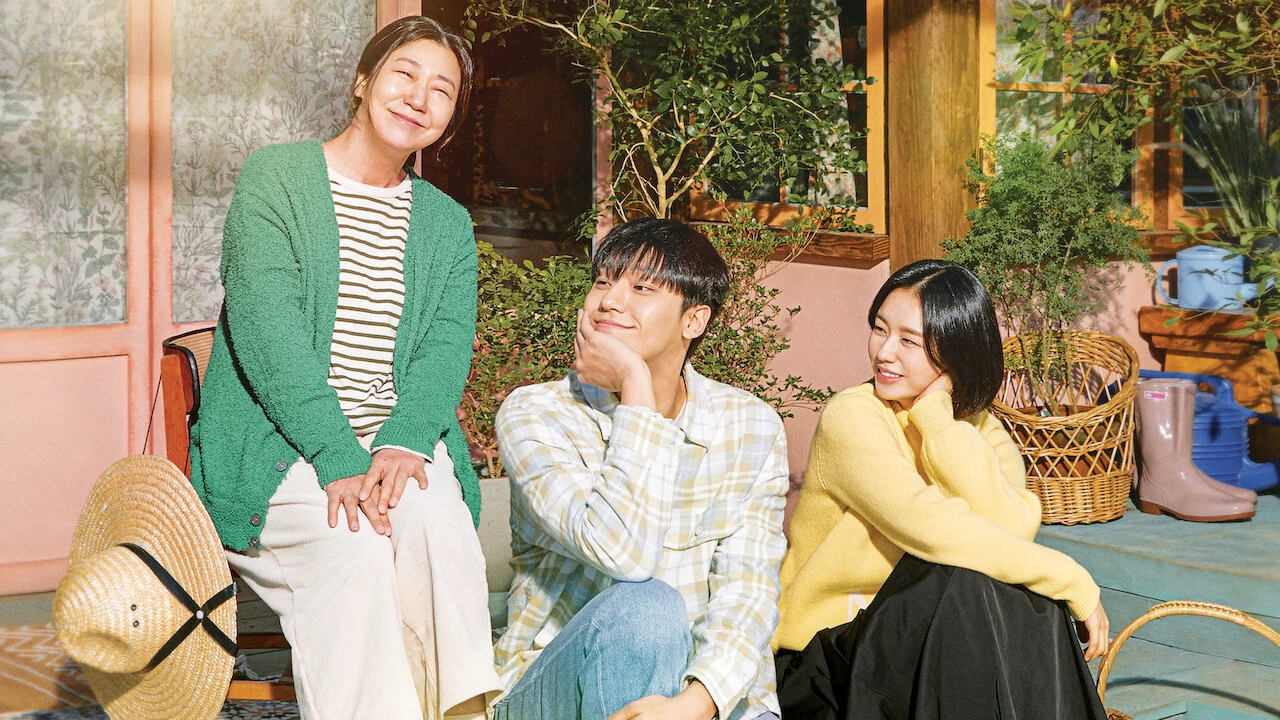 Best K-dramas Similar to The Good Bad Mother
Now, without any delay, we present our picks for the Top 15 shows with the flavor and taste reminiscent of The Good Bad Mother, to fill your weekly draught. Happy watching ya'll!
When the Camellia Blooms (2019)
If you want something similar in the overarching theme and tone to The Good Bad Mother, you cannot go wrong with When the Camellia Blooms.
Both shows feature a female protagonist who starts over in a small town, with a child to look after and protect. Both dramas approach the tough choices that parents have to make sometimes, as well as how these choices rupture and fracture their relationships with their children.
While these shows take different routes in fixing up these ruptures, it is the human strength and willingness to make amends that shines through in both.
So, whether it's Dongbaek growing closer to the birthmother who had abandoned her, or Young-soon mending the fences with her son whom had she alienated with her tough love; central to both is the tale of recuperating and emotional recovery.
And when you sit down to watch this, check out our K-drama merch options to keep you up to date with all the trends!
What Happens to My Family (2014-15)
This one doubles down as a family drama and a healing balm, and we are not complaining at all!
At the center of this show is the idea (similar to The Good Bad Mother) of restoring and resuscitating a family. We have all been there when the pace of our lives, jobs, studies, and good old stress makes us oblivious to the one thing that nourishes and sustains us through thick and thin: our family.
We take it for granted, we ignore it, we choose to prioritize other things, and end up compromising and diluting our relationships with our loved ones. That's exactly what this show explores by delving into the relationships of three adult children with their fathers.
It puts in the spotlight how the father's relationship with his children deteriorated in the first place, and how they were able to overcome that as a family. Something that echoes deeply in the nature of the relationship between the mother-son duo from The Good Bad Mother.
Watching both these shows serves as a reminder of treating your family, parents, children, siblings, etc with care and dignity. These dramas allow us to sympathize and empathize with the characters and introspect on a personal level as an individual and not just as a viewer.
So, if you are looking for a drama that replicates the mending-relations-with-family trope, this one is a good starting place. Go give this a watch! And if you are looking to style yourself as your favorite K-drama characters sift through How to dress like Kdrama female lead in budget in 2023?, and dress to address your K-drama enthusiasm!
18 Again (2020)
With this one, it became amply demonstrated that JTBC has a thing for second chances and do-overs. So, if that's the shtick you devour, look no further!
K-dramas where children develop different schemas due to their parents' behavior/alienation/ trauma are fairly common. But whilst in most cases we see this trope unfold through the eyes of the children as they bloom into our protagonists,18 Again flips this entirely.
Our main protagonist here is the father (parent), who has steadily not only failed at his marriage and job but also developed a distance from his children, feeling alienated and unable to see a way to fix that.
When he is given a chance to re-enter the life of his kids and wife, thanks in no small part – to him morphing into his 18-year-old self, he takes the plunge and embarks on fixing his relationships by being there for his family, albeit unconventionally.
This show has healing vibes and familial distress similar to The Good Bad Mother. While both dramas feature Lee Do-Hyun as the main protagonist, in the former he steps into the shoes of a parent who has failed his children, and in the latter, he is in the shoes of a child who feels wronged by his mother (parent). It makes for an interesting contrast within the commonality!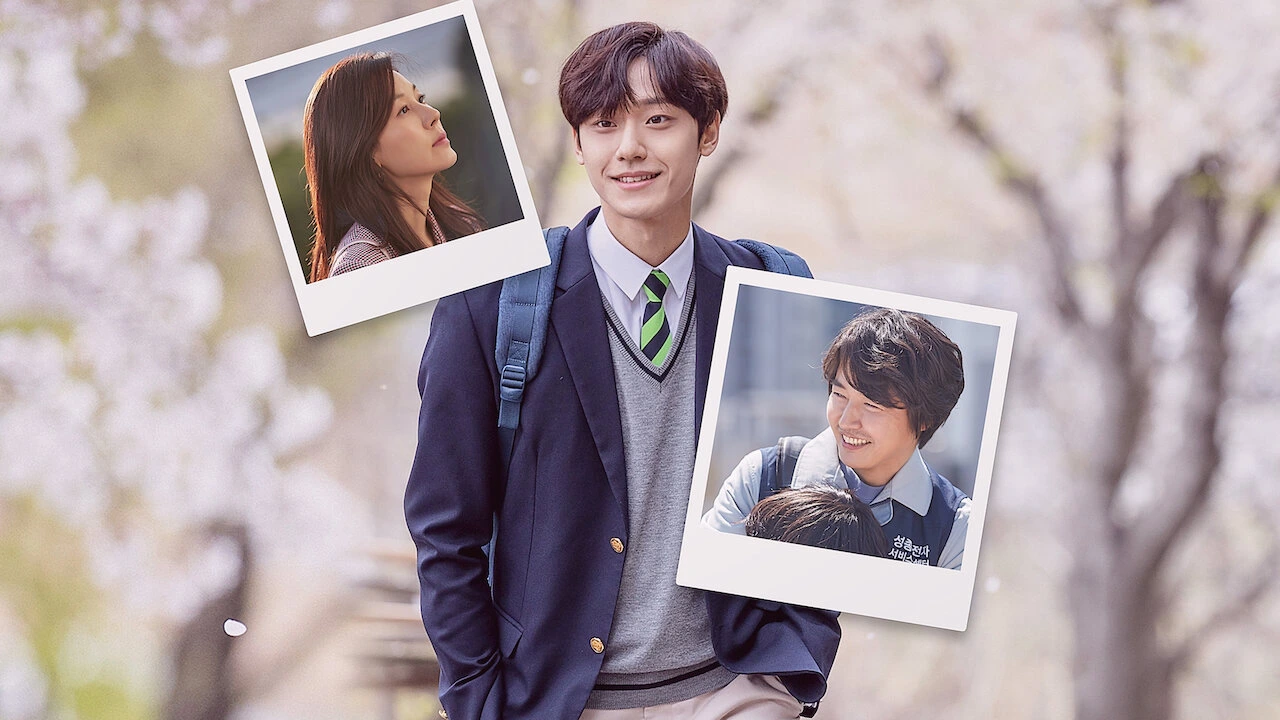 My Father is Strange (2017)
This 52-episode-long drama is a no-skip if you love heartwarming dramas centered around family and relationships in and out, with the possibility of a long-lost father-son reunion and the chaos that ensues thereafter.
As a viewer, there is almost something familiar about this one. Sibling squabbles, solid power couple parental presence, characters with purpose and personality; it's that unlikely but wholesome mesh of real life that seems to transcend cultures. You don't have to be Korean to know what it feels like to fight with your sibling!
The family as an institution represents society in a microcosm. And the nuance of the familial bond is a striking point of commonality between this My Strange Father and Good Bad Mother. You learn to trust, love, fight, speak your mind, be yourself, etc. from your family as the primary socialization agent.
Both these shows uphold family values, albeit a bit differently. Good Bad Mother shows how a tough childhood can affect you negatively, while My Strange Father depicts what it means to have a healthy relationship with your parents, and the ups and downs of being in a family.
The latter has a strong impact in terms of conflict, resolution of misunderstandings, and articulation of what healthy parenting looks like. Something which is latently articulated in the Good Bad Mother as well.
And, more importantly, if you have siblings, chances are you would have more than a few things in common with the characters in this drama as well!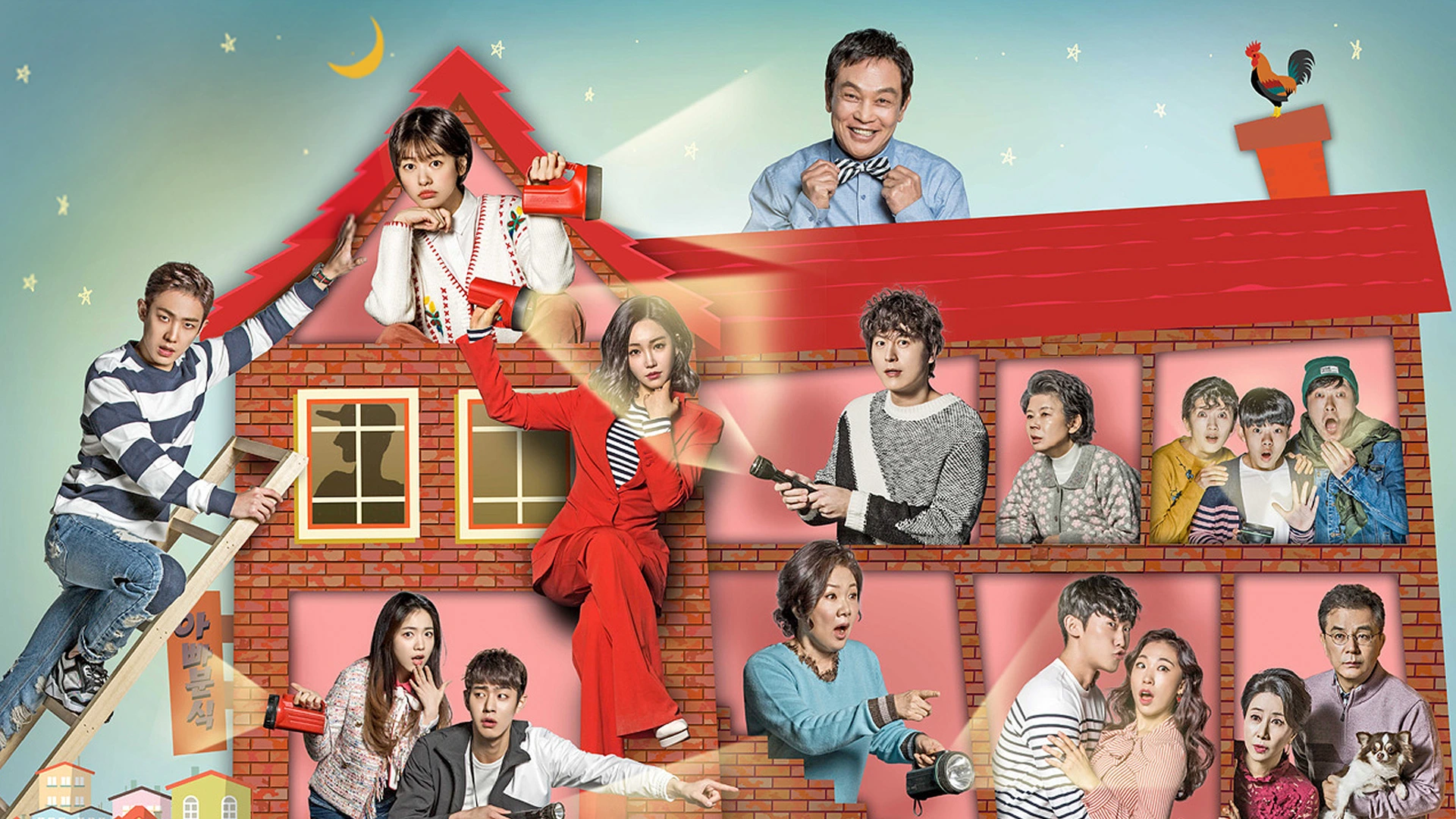 Our Blues (2022)
This show encompasses multiple and overlapping stories that entangle and interact with each other. The intensive relationships between people living in the tight-knit Jeju community are a spitting image of the community that has been built in Good Bad Mother.
No matter how much you fight amongst each other, you are there for each other when it counts. This sentiment is reflected in both these K-dramas.
You also have a familial rift brewing for years between another mother-son duo here. Further similarities include the presence of a prodigal-friend-returns-to-his-roots trope, a small yet cozy community setting, and mellow love stories to give you butterflies.
Notwithstanding these aspects, the most easily distinguishable similarity between Our Blues and Good Bad Mother is the value of human relationships. Both shows deal with the nasty cards that people are dealt in their lives by fate to by designs of other people.
And both shows allow their protagonists enough space to resolve their issues with dignity, grit, and guts. Our Blues is a must-watch if Good Bad Mother's stripped-back tone and theme appeal to you. Added bonus is the sheer variety and depth of the character issues and subplots.
Depression, disability, stereotypes, natal alienation, recovery, community-hood, sisterhood, trust and rebuilding relationships are just some of the overlapping themes and issues addressed and given representation through this brilliant drama.
Hometown Cha-cha–cha (2021)
Hometown cha cha cha has it all and then some: nosy neighbors with opinions, an intimate social matrix, everyday small seaside town squabbles that endear the mundane life, different take on parenthood, and a slow-burn romance with an explosive banter between the main leads.
Centered around a female protagonist who starts over in a small town, to get back on her feet, on her own, this drama shares several striking similarities with The Good Bad Mother.
Talk about a fated-romance trope because of childhood history and encounter. Check!
A wholesome small town with pushy but loyal townsfolk. Check!
The complicated relationship of the female lead with one or more of her parents. Check!
Like The Good Bad Mother, this one will give you the giggle one minute and make you wail out in sorrow the next. Get your Hometown cha cha cha Kdrama Hoodie merch here, when you cuddle down to watch this K-drama if haven't already, and thank us later!
Once Upon a Small Town (2022)
Close-knit small communities where people – poke their heads into everyone else's issues, face the mundane subaltern problems, and fight or curse as they may but remain steadfastly in your corner till the very end – serve as the watermark for this drama and in doing so generate a spate of similarities between this show and The Good Bad Mother.
One of the primary protagonists, who was living in a metropolitan city and running his veterinary clinic there, is forced to come back to his hometown and take over the countryside animal clinic his grandfather used to run.
While this one plays with the return-of-the-prodigal grandson trope (as opposed to the return of the prodigal son), it still gets points for similarity. Another stark commonality between the two is the childhood-friends-to-lovers trope, which figures prominently in both the dramas under comparison.
If you have had a tough week, life has been giving you lemons, nothing seems to be working the way it should, and you need a small dose of a slice-of-life show to endear your own experience, and make it through the rest of the week- this show can do the trick as much as The Good Bad Mother does.
And Red Velvet fans, hold your squeaks and cheers! And check out our "songs" article catalog.
Our Beloved Summer (2021)
Like The Good Bad Mother, this show is all about second chances.
But while the former deals with how a mother-son duo rekindles their love and affection for each other, the latter also brings into focus romantic love in addition to that.
This drama should be on your list if you are a stickler for people finding their way to each other, clearing all misunderstandings, and learning to forgive and forget.
Our Beloved Summer also features another mother-son duo, that has had a strained relationship. Look for the second male lead and you will find his Achilles heel to be his relationship with his mother.
The story and healing between these two are similar to the one from The Good Bad Mother, with the slight difference that in the latter the mother is overbearing, and in the former the mother is negligent.
In finding emotional and relational healing, in the former (The Good Bad Mother), it is the mother taking care of her son, while in the latter the son is moved to do that for his mother. We can't say more, because that would spoil the drama, but give the side story between the second male lead and his mother a chance. Terminal illness is involved as well, so, proceed with caution folks!
Choi Woo-shik's character's relationship with his parents also adds another layer of similarity between the two shows. It is unconventional, but they are all family. Go watch this one now and let us know what you think of these mother-son duos and their dynamics.
If you are going to binge-watch this tonight, don't forget OUR BELOVED SUMMER Kdrama female T-shirt !!
Link: Eat, Love, Kill (2022)
On the surface Link appears to be a culinary-themed show that is as divergent from The Good Bad Mother as day and night. But once you scrape away the superficial layers you see there is more to it than what meets the eye.
Set in a small-town murder mystery with a psycho-physiological twist, the general foreboding tone of this show is just the tip of everything that this drama has to offer.
So, queue in long lost childhood memories, the trauma and guilt of losing a loved one, finding love, reconnecting with the past, and learning to forgive oneself; and you have the perfect recipe for a multi-layered and meaningful narrative. Just like our multi-layered reveal of 6 Best websites and apps to shop for Kdrama merch in 2023 (International)!
The coming-back-home trope of this drama is similar to The Good Bad Mother. As is the backdrop of a small town where the narrative unfolds, and where your business is everyone's business. Ahem! Ahem! gossipy neighborhood ladies and gentlemen.
Further, the tumultuous relationship between the female lead and her mother echoes the nature of the relationship between the mother-son duo from The Good Bad Mother. You will have enough similarities in terms of emotive ups and downs to keep you chewing on this one if you enjoyed The Good Bad Mother.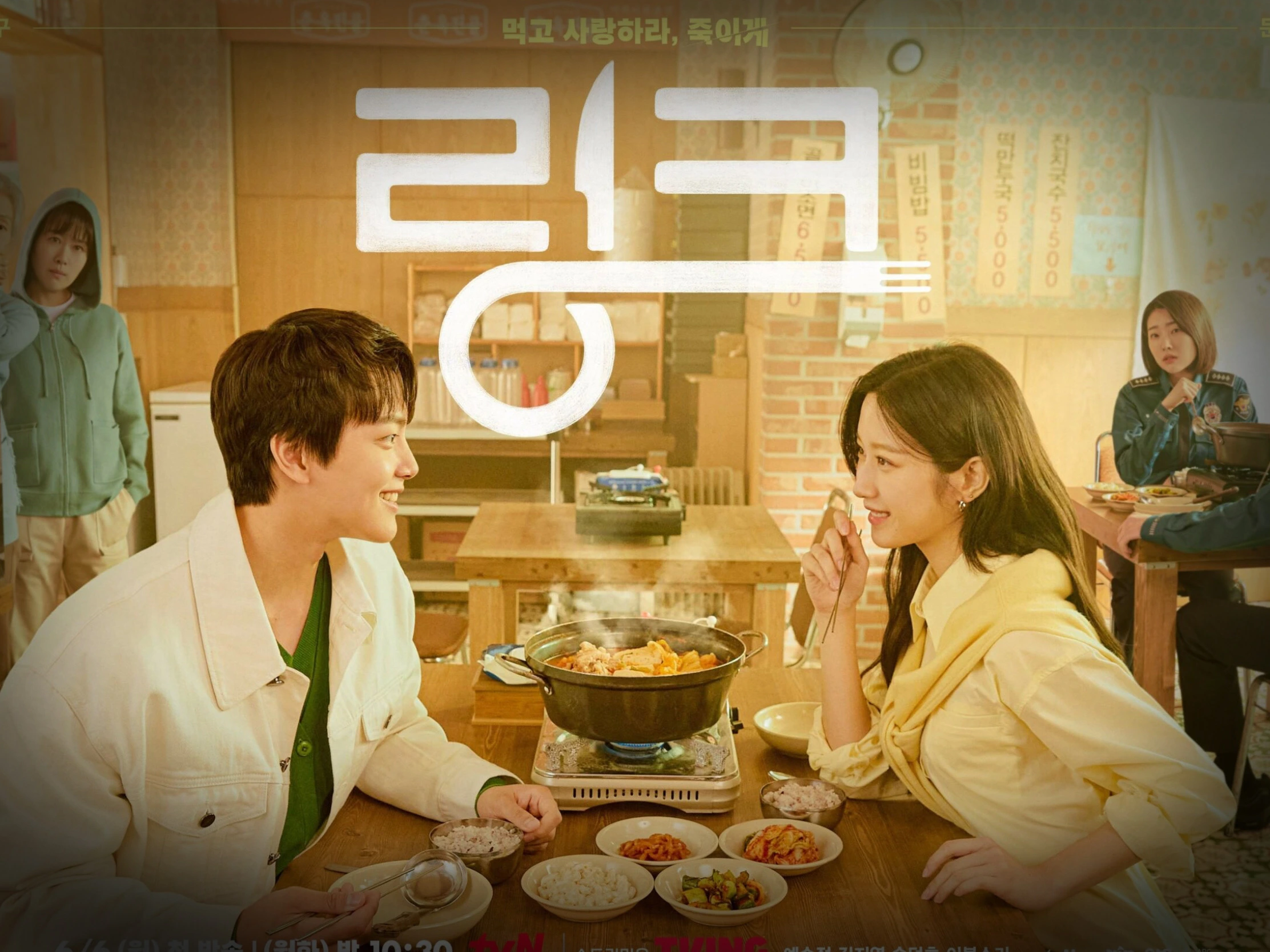 My Liberation Notes (2022)
With its heavily melancholic and reflective tone, My Liberation Notes shares more than just its network JTBC with Good Bad Mother. Queue in a tumultuous parental relationship with exceptional depth and candor.
This one is a bit of an unconventional slice-of-life drama with a pure dismal and dreary overall tone, wedded as it is to the practicalities of life, with a limited melodramatic element.
My Liberation Notes is concerned with how three siblings try to find and forge meaningful human connections in a world that has them chasing love at the seams. And inasmuch follows the central vein of Good Bad Mother to a T.
Acclaimed critically for its content and quickly becoming one of the most buzz-worthy shows of 2022, this one will give you the same heartache you nursed in The Good Bad Mother. It is not just a drama folks, it's a whole mood! No sleeping on this one then.
Hit the Top (2017)
What is a little time travel, when you can end up vibing with your son in the future? Not a big deal?
Well, we have one word for you: chaos.
But of the best kind ever. This show is not for everyone, until one day, you fall for it and it is everything you ever wanted to see.
Sitting somewhere in between a sitcom and a romcom, you would expect nothing less than the finer details of humanism, human connection, and relationship building from this one.
Hence, the relationship dynamic comes eerie close with The Good Bad Mother. You can hop onto this one and binge-watch if you are worried about what to watch after The Good Bad Mother finishes its run.
It's Beautiful Now (2022)
Like The Good Bad Mother, this show is a blend of hearty and wholesome themes.
You have intergenerational complicated relationships between parents and their children, just like in The Good Bad Mother. There is a reconnection between a father-daughter duo here. Dealing with parenthood, the practicality of choices about love, illness, and old age, and dynamics of social and gender relations, etc.
There is love lost and heartbreaks, but there is also recovery and understanding. Intergenerational parenting is depicted with grace.
God knows we all sometimes have complex relationships with our parents and family. We hold grudges, we overcompensate, we suppress our desires, or we rebel and resist.
Both these shows pull on our tear ducts and heartstrings because of how close family-centered slice-of-life dramas hit us personally.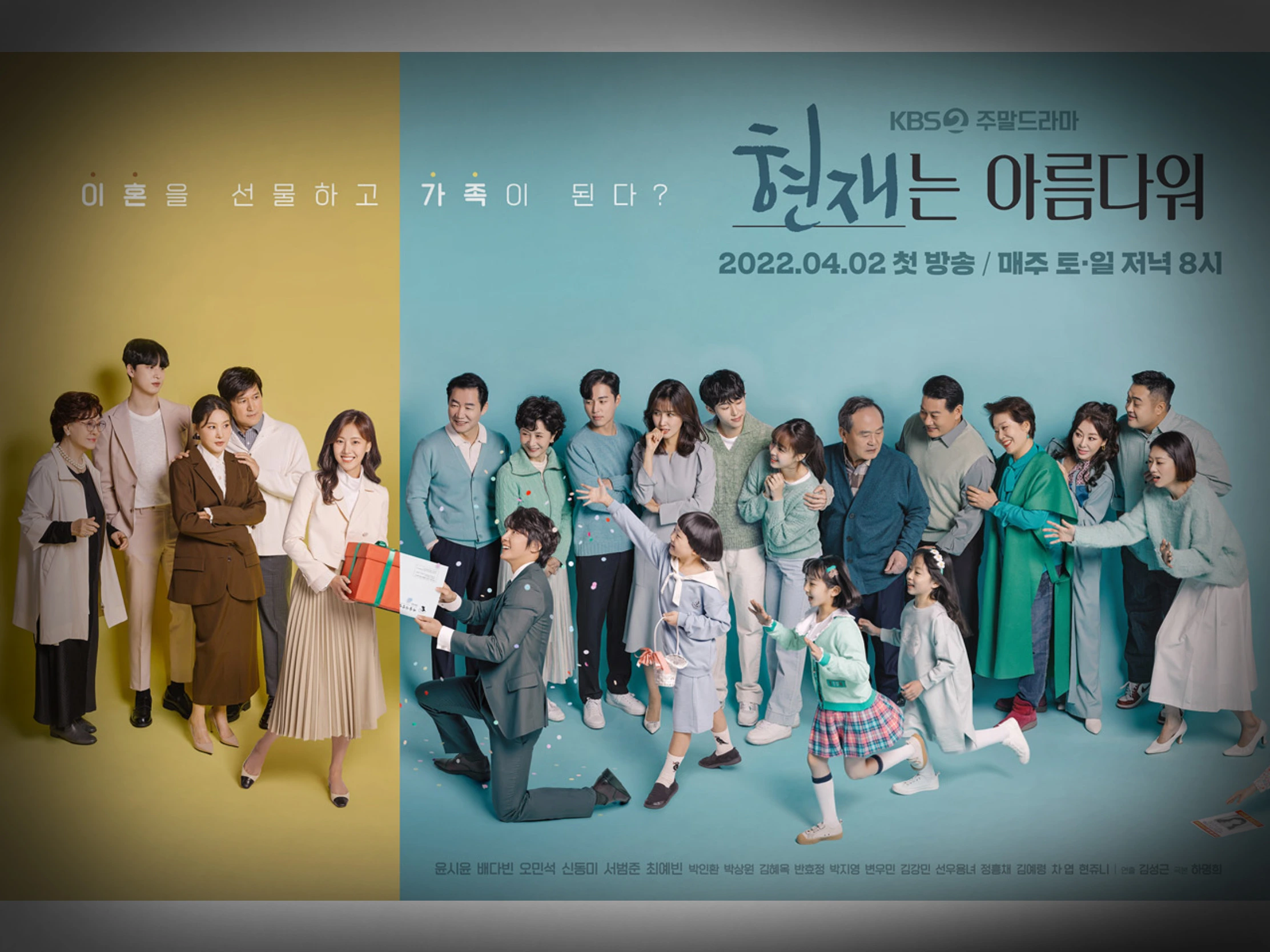 Are You Human? (2018)
This show is for those of us, who cried into our tissues all night long when The Good Bad Mother had us in tears with the tragedies that our beloved mother-son duo have to face.
Here, you have a mother, separated repeatedly from her biological son, unable to have a sumptuous final closure with him. And we also have a twist in the form of the relationship she has with an android look-alike of her son, whom she created herself.
This one is difficult. In a world where AI is becoming more sentient, probably no other human condition can make it progress healthily and desirably than the authentic relationship between a mother and son.
Like The Good Bad Mother, this show also deals with questions of humanity and love. The nature of parent-child dynamics in this one adds another layer of quality to the overarching romance of this drama. Carpe diem! And watch away people.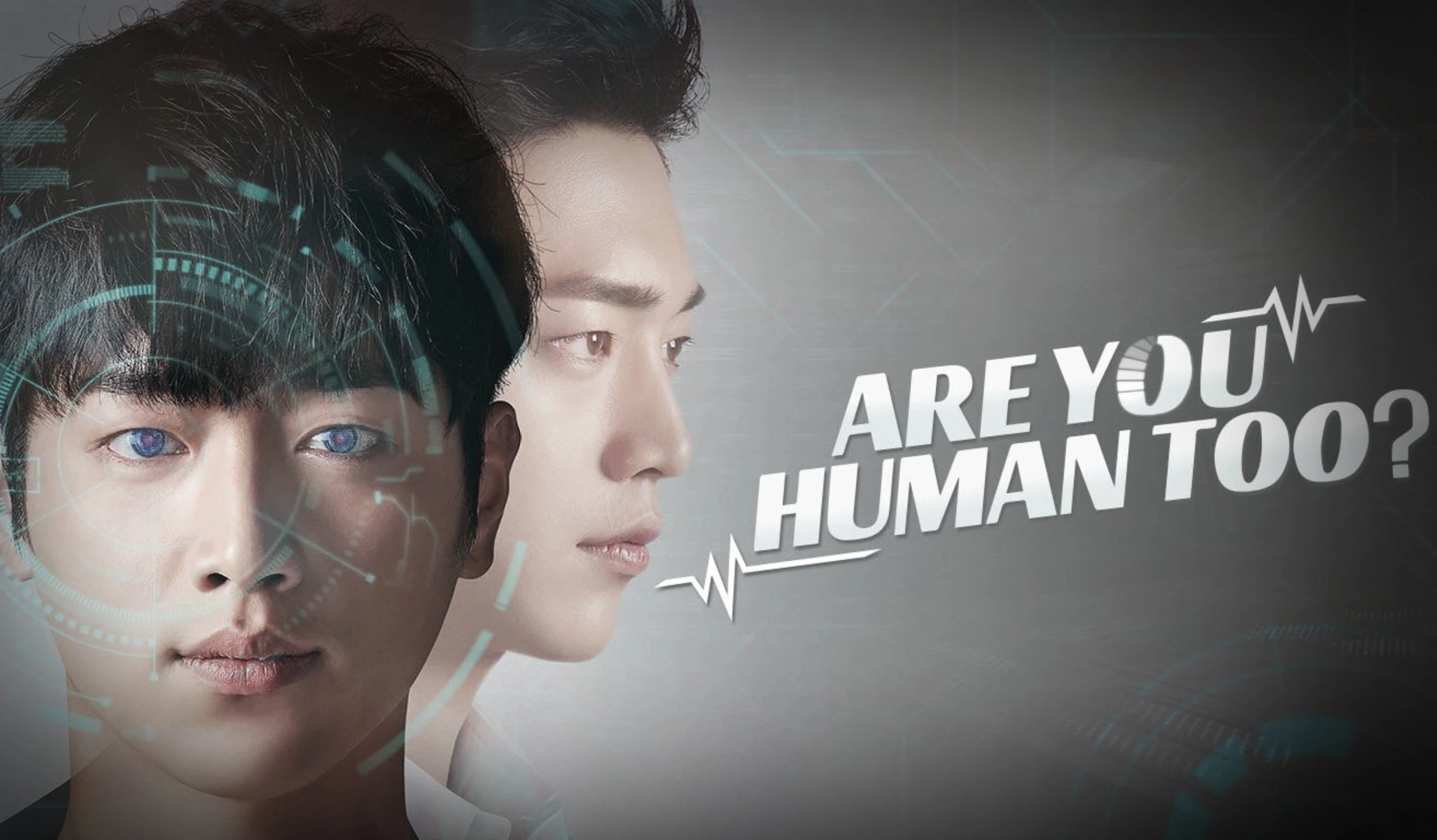 Young Lady and Gentleman (2022)
Strained relationship with parents. Multiple strained relations between mothers and daughters. The rekindling of a relationship with a mother who abandoned her child; and ended up terminally ill. Need we say more?
Family values are reinforced in this one time and time again. Paternal and maternal love was articulated in this show with such veracity that you end up nodding along to its true tone.
The female protagonist's relationship with both her birth parents and her stepmother throughout the series is the guiding light of this show, and inasmuch gives similar vibes as The Good Bad Mother.
The ups and downs of family, love, friendship, care, and foster-caring; all these factors and aspects find a place in this blend of a slice-of-life, romantic melodrama, with a lot of unrealistic components. But still, worth a try if you like the trope of recovery and are a stickler for family values.
Kill Me, Heal Me (2015)
This one needs no introduction or epilogue. Kill Me, Heal Me is similar to The Good Mother because only does it deal with the effects of childhood trauma, but does so with impact and grace.
It was inevitable that this landed on our list of K-dramas like The Good Bad Mother list because, in some sense, this drama comes closest to the former's premise. This show follows the psycho-emotional journey of a man with seven dissociative personalities topped with memory loss.
So, in both shows, we have male protagonists with psychological issues that can be situated, either partly or completely, in their childhood experiences. And the loss of memory in both cases is another striking similarity.
Like Good Bad Mother, this one also deals with serious themes, human connection, and relationships, and the adverse effects of childhood trauma and schemas.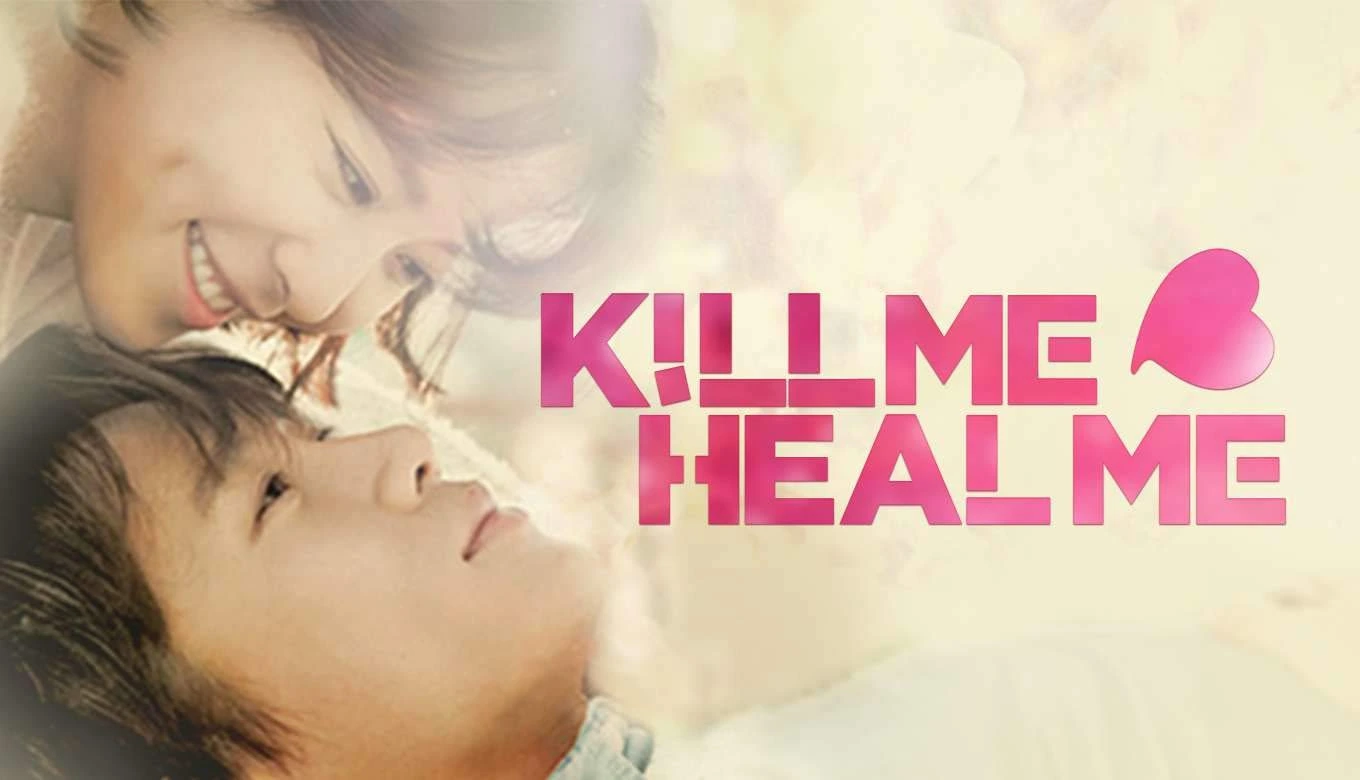 Summer Strike (2022)
What should a city girl do if she can't catch a break? What should she do if her job is miserable and unrewarding, her boyfriend is emphatically unavailable (until he finally calls it quits), her brother a self-centered man; and one fine day death rips her mother away from her mercilessly?
Well with the odds stacked against her, as is, our protagonist Yeo-rum in Summer Strike packs up and heads for a peaceful life away from the city. She isn't coming back home but goes off to the small-town countryside searching to make a home where she can be herself, unapologetically, an agent of her own actions and will.
This drama, with its coming-of-age tone and wholesome relationship palette, reminds us of the flow and rhythm of The Good Bad Mother.
Minus the parent-child antagonism, the overall intonation of Summer Strike is relatable and healing. Some of us don't get to hold onto our families, but we can find our people, become part of a herd, and forge healthy relationships.
As a healing drama with a sweet romance in a small town, a tinge of a mystery, and the theme of finding your own identity, this one offers as many parallels as it does divergences with The Good Bad Mother. And we are here for it all day, every day!
If You Wish Upon Me (2022)
This emotional roller-coaster ride is out of this world. And that's not the only reason why this drama is on our list of K-dramas like The Good Bad Mother. The strong gloomy and grim tone of this drama matches The Good Bad Mother in several places. You have male protagonists in both these shows, who have been wronged, albeit differently, by their parents.
Both shows focus light on healing and have people who have made mistakes and then tried to repent for them and forge meaningful human connections. Second chances and starting over are important general themes in both these dramas.
This one follows Ji Chang Wook's character Yoon Kyeo restarting over and turning a new leaf, working at a hospice care facility. His tough childhood with an abusive father, then life in an orphanage, and later life in and out of jail, has left him in emotional tatters.
He recovers with the help of the community of people at the hospice, forging healthy relationships for the first time in his life, finding his people and herd, and finding a family.
Like The Good Bad Mother, If You Wish Upon Me also deals with a terminal illness, contracting the viewers' hearts and making us root for different characters and their stories.
The One and Only (2021)
Well well, don't roll your eyes just yet! Yes, this is another tear-jerker, but we have our reasons to recommend this.
With the central premise centered around three terminally ill women, and their close-knit community of hospice peers, this drama never pretended to be anything other than rather heart-wrenching.
Do the protagonists die?
No spoilers here, so watch and find out for yourself. All we can tell you is that you won't find community building of the sort anywhere else. It's a splendid mix of comedy, drama, friendship, love, self-discovery, and imminent death.
If the relationship building in The Good Bad Mother had you swinging left and right, this one will whet your appetite for more just fine. And it doesn't hurt that Ahn Eun-jin stars in both. Just saying!
Conclusion
The Good Bad Mother makes you happy one second and makes you wail in sorrow the next. It takes a look at broken families and subaltern relationships (a bottom-up approach, so to speak), parenting, friendships, community, and love.
If the thought of surviving The Good Bad Mother makes you anxious, start ticking off these recommendations and binge away.
If you liked our ensemble, do not forget to let us know. And if you think there are more K-dramas like Good Bad Mother, let us know in the comments!
Take care, and happy watching ya'all!
Must Read :-
10 Underrated Korean Dramas to watch in 2023
10 Korean Dramas like "Our Blooming Youth"
11 Korean Dramas like "The Heavenly Idol"
FAQs "K-dramas Like The Good Bad Mother"
What is the plot of The Good Bad Mother?
The Good Bad Mother follows the difficult relationship between a mother and son and the events that lead them to reconcile.
How many episodes will The Good Bad Mother have?
The Good Bad Mother has 14 episodes.
Does Netflix have Korean dramas?
Yes! With the growing popularity of Korean music and curiosity about Korean culture, a spate of Korean shows like Squid Game, Nevertheless, Hometown Cha-cha-cha, Itaewon Class, Prison Playbook, Extraordinary Attorney Woo, etc. is now available on Netflix. 
Which K-drama can you recommend?
Summer Strike, My Liberation Notes, Our Blooming Youth, Crash Landing on You, 100 Days My Prince, Priest, Signal, Yumi's Cells, Hospital Playlist, The King's Affection, The Interest of Love, Reborn Rich and Strangers Again.