K-pop has been taking over the world like never before and this has led to the rise of a global fanbase. And the Indian Subcontinent is no stranger to the growing rage. So, when a girl from Odisha debuted with the K-pop group Blackswan becoming the first Indian K-pop idol in 2022, Kpop fans in India rejoiced.
This is a moment that preserves the pride and gratification of many. So, if you also dream of becoming a K-pop idol, your dream might come true someday. In the meantime, here are 21 unknown facts about Sriya Lenka you should know about.
Table of Contents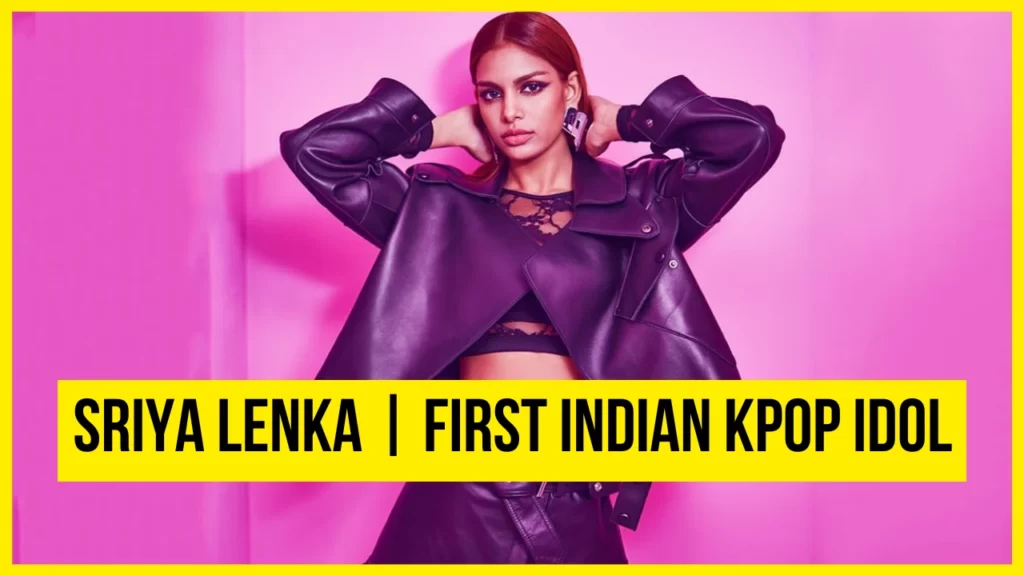 21 Unknown Facts About Sriya Lenka
Sriya was born on September 15, 2003, in Rourkela, Odisha. She lives with her father Abinash Lenka, and mother Priyathama, and has a brother and sister.
2. Her father works at a private company while her mother is a homemaker. In an interview, her father said that he was critical of her joining K-pop. But seeing her pave her way and find success, he became proud and supportive.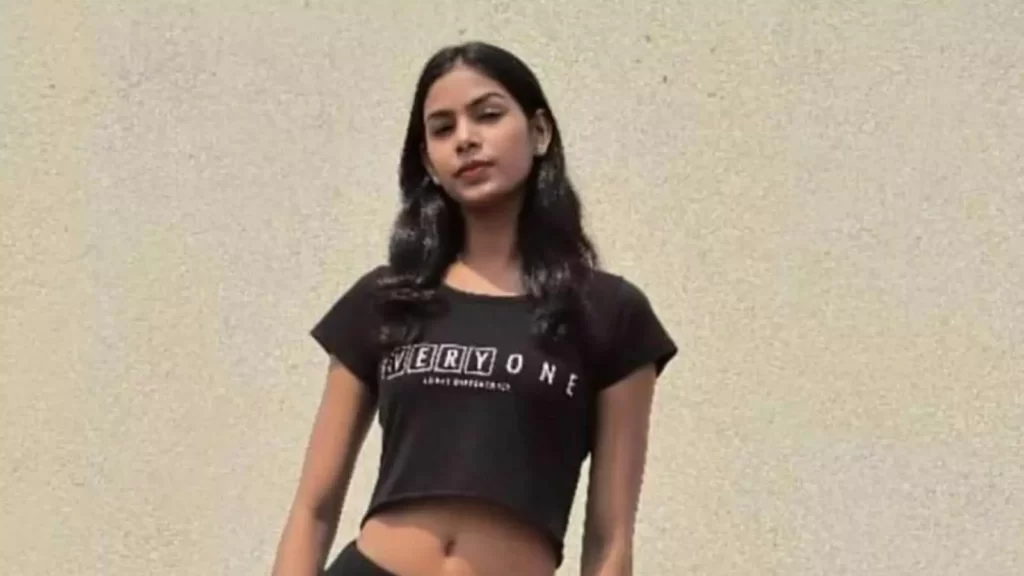 3. Sriya trained in Indian Classical and Western music from her kindergarten days with her grandmother. She is also an Odissi dancer. She learned hip-hop under former BoogieWoogie winner Madan Mohan Purty.
4. Sriya dropped out after completing Class 10 to become a K-pop trainee. She took a one-year break to become fluent in Korean and English. During this period she also practiced dance styles like hip-hop, contemporary, and freestyle.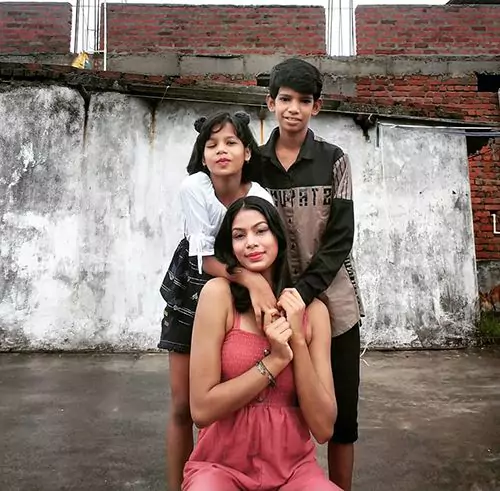 5. She has a self-titled YouTube channel where she posts her dance and music covers. The channel has 112k subscribers as of 2022 but has been inactive since last year. The most popular video is her cover of Harleys in Hawaii by Katy Perry.
6. Sriya became interested in K-pop when her friend showed her a performance video of Growl by EXO. In fact, her EXO bias is Kai. She began searching for other K-pop idols and practicing their dances.
7. Her ult girl groups are BlackPink and Rania and her boy groups are BTS and EXO. Moreover, she also follows PSY and was inspired by all of them to start her K-pop journey.

8. Back in 2020, Sriya started applying for auditions in different K-pop groups through their social media. She had to suffer the brunt of rejection several times before she was selected by DR Music through their global auditions. In the global auditions, she was shortlisted among the Top 22 from 4000 applicants. After the rigorous audition process, she qualified to be the 5th member of Blackswan.

9. In an interview, Sriya mentioned that growing up she was inspired by Mamamoo and G-Idle ( these groups gave her the inspiration to perform on stage and be fearless). She is also inspired by Rihanna as her pop idol.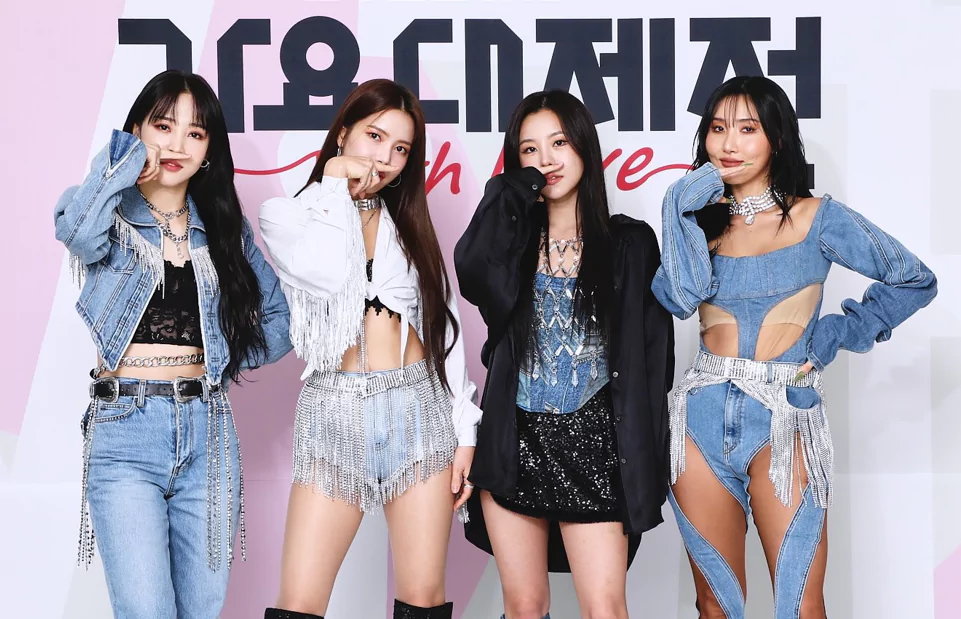 10. For her audition tape, she had to take help from her aunt who had a yoga studio. Her Indian Classical Music teacher helped her pick out the songs to be sent for auditions.
12. Notedly, Sriya had a six-month training period where she not just trained in vocals and dance, but she took a lot of Korean lessons. She watched several Kdramas help during this process.
13. Sriya was introduced as a member of Blackswan last June alongside Gabi. This is because they joined the group when Young Huan and Judy decided to leave Blackswan in 2021.

14. Sriya joined Blackswan in their performance at the World Festival in Brussels in September of the year 2021. This turned out to be her first performance in Blackswan which gained a lot of traction with the audience.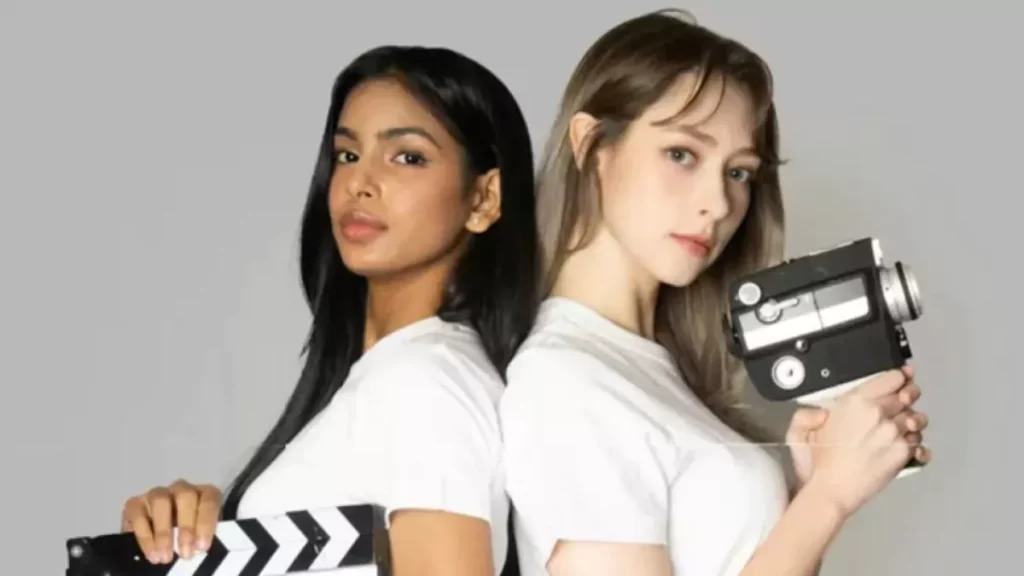 15. Sriya joined Blackswan in their performance at the World Festival in Brussels in September of the year 2021. This turned out to be her first performance in Blackswan which gained a lot of traction with the audience.
16. Blackswan is a Kpop multinational group that debuted in 2020 with 4 members, out of which two of the members from the original group departed. Sriya and Gabi joined in after the fact. And just like that, we have the group with the first African-American idol.
17. Blackswan recently dropped their 2nd Single That Karma featuring Sriya with her bandmates. The album features four songs with Karma and Cat & Mouse as its title tracks. This is a part of their Be Unique comeback.

18. The Karma music video has a lot of influence on Indian culture. Even the costumes worn by the girls are very traditional. It looks like our girl is spreading her Indian roots in Korea!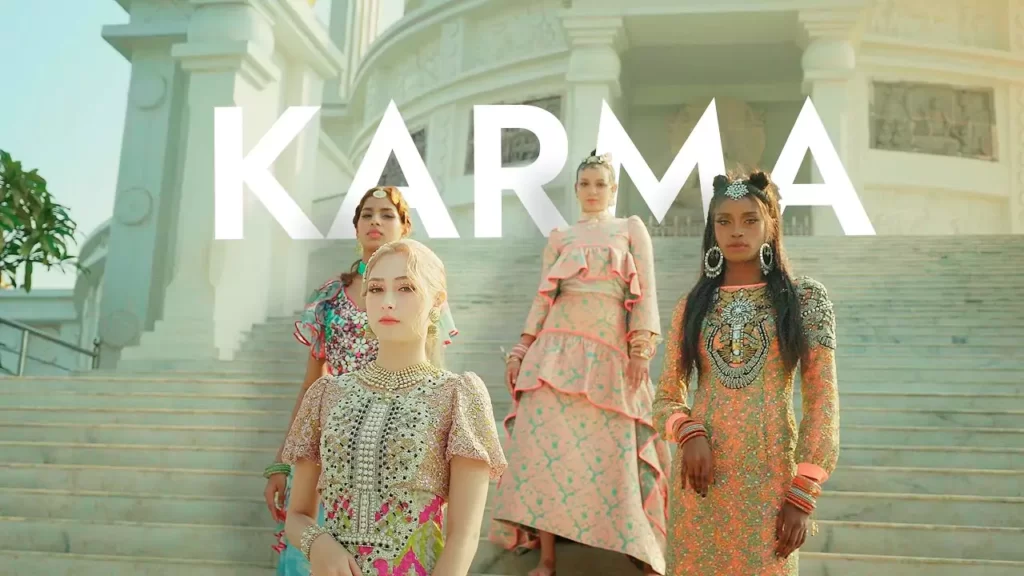 19. Making your mark can come with some recognition that validates your effort. To that effect, Sriya was felicitated by the Government of Odisha last year. Former Indian hockey captain Dilip Tirkey at Kalinga stadium felicitated Sriya for being the first Indian K-pop idol.

20. Sriya has posted several dance covers of Bollywood songs on her Instagram account with fellow band members. Her bhangra dance video featuring Fatou and NVee of the song Desi Girl has almost 1M views.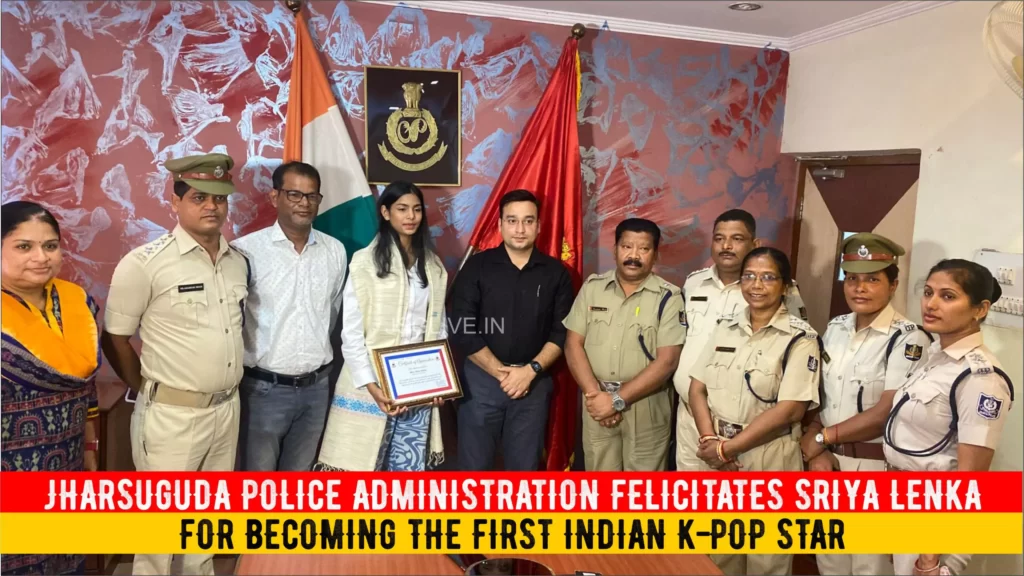 21. Get this! Like any foodie out there, Sriya has always been a food lover and she even admitted to having difficulty in following a diet plan and encourages her audience to just eat! She misses Indian food, especially her favorite Odissi dishes. She also loves Korean food but struggles with finding the right meats to eat.
Conclusion
So, that's it, folks! A one in a thousand stories about never letting go of your resolve and dreams. For those of us who relish the increasing representation and diversity in the Kpop industry as a whole, Sriya is a trailblazer.
The world can be in the palm of your hands if you stick to your guns and work hard for your dreams. With our 21 Unknown Facts About Sriya Lenka, gather the courage to find your own inspiration.
MUST READ:-
How do i dress like I'm in a Kpop Group? | How to dress like K-pop Idols in 2023?
9 Korean SPRRING Fashion Trends of 2023
How to dress like BTS members in budget in 2023? | How to dress like BTS members as a girl?
FAQs "21 Unknown Facts About Sriya Lenka"
Is Sriya Lenka the first Indian Kpop idol?
Sriya Lenka is the first Indian woman to become a K-pop idol. Before her, Priyanka and Siddhant were a part of Z-GIRLS and Z-BOYS respectively which was an international project based out of South Korea.
Who is the most famous in BLACKSWAN?
According to popular Internet sources, Sriya and Fatou are the most famous members.
Are there more Indian K-pop idols?
Yes, after Sriya, 20-year-old Aria from Kerela has to join