Want to know what styles will rule the Spring of 2023? What type of Korean clothing you should style up with?
Spring 2023 is just around the corner, and with it comes the latest Korean Spring fashion trends for Men and Women. If you're looking to freshen up your wardrobe, here are some of the hottest looks that you'll see in 2023.
I will share Korean Spring Fashion trends inspired by latest trends in Kdramas that are also popular among Kpop Idols and celebrities.
And you know the best part ? These all are affordable outfits and starts from as low as $20 !
Here are Korean Spring outfit ideas to try in 2023 –
Flare Skirts
Flare skirts should be everyone's favourite choice in Spring. They reflect perfect mood of the season.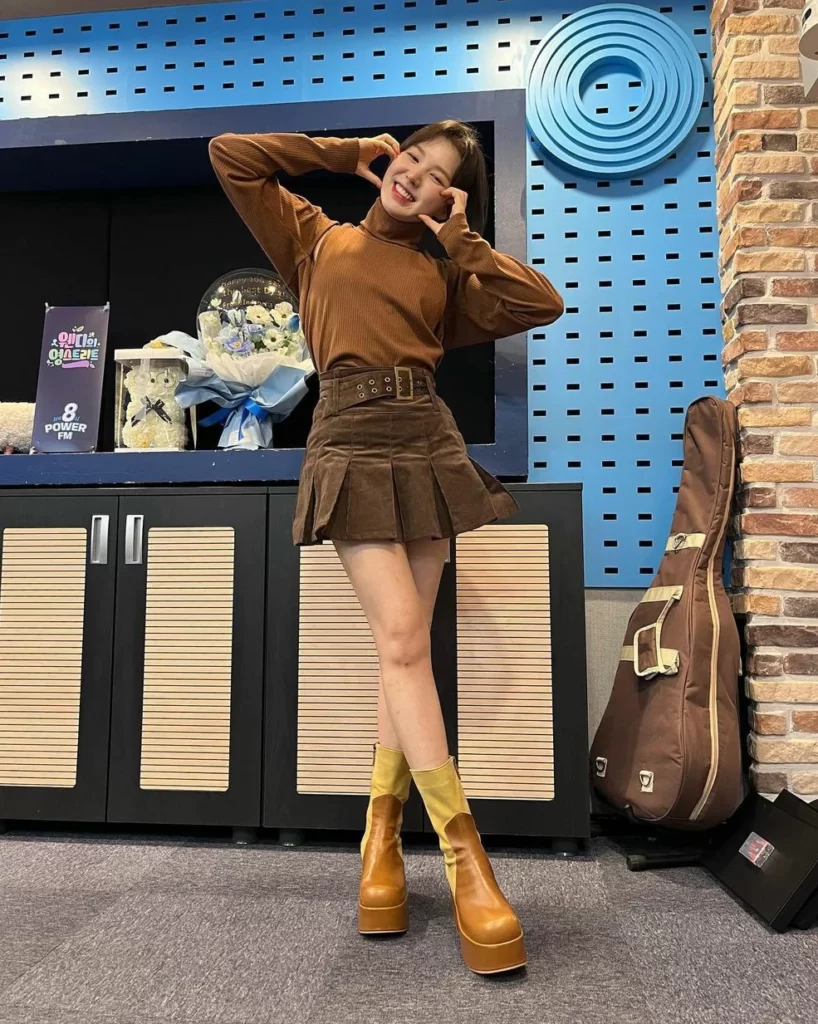 Try this Red Velvet Wendy Brown Corduroy Pleated Skirt or pair up this Blackpink Lisa Inspired Striped Sequin Pullover And High Waist Skirt with White Close Friend Collared Polo Shirt.
Puffy sleeves
Spring is all about freshness so styling up in a puffed sleeve top or dress is all you need to slay the outings.
A special date or the usual college day puffy sleeve styling is all you need.
Shop this Black Puff Sleeve with Front Bow Cropped Blouse and carry it with this Blackpink Lisa Inspired White Loose Skirt Lace And Hollow Dress.
Or wear this Blackpink Rosé-Inspired Purple Short Sleeve Puff Dress and to style up with pretty heels.
Oversize is evergreen
Oversized clothing will continue to be popular in 2023. Loose-fitting tops and baggy pants are all great options for a comfortable and stylish look.
You can pair these pieces with chunky sneakers for a casual, street-style vibe, or with heels for a more put-together look.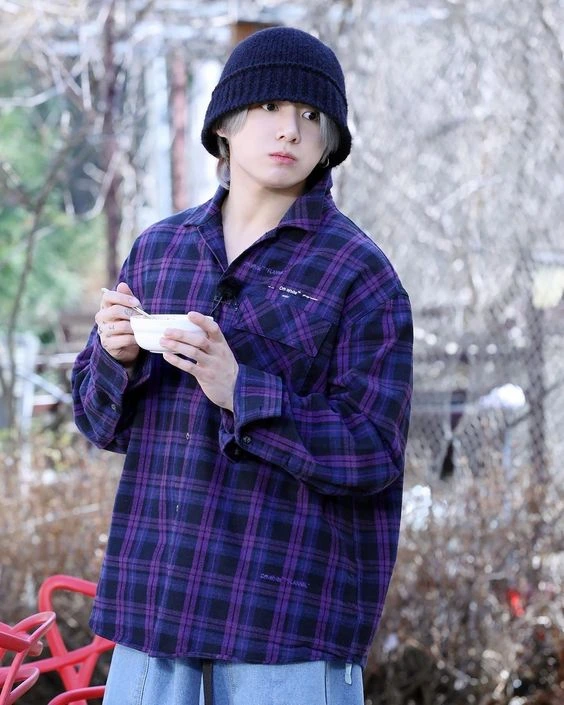 I will recommend to try this BTS Jungkook Inspired Long-Sleeved Loose Purple Top or this Stray Kids Seungmin Inspired Lapel Loose Pullover Sweater with Baggy Long Sleeve Pants for a new look.
Tiny Flowers on Pastel
Pastel colors are standards of Korean fashion. Expect to see a lot of soft pink, lavender, and pale blue hues in Korean fashion. These colors are perfect for creating a feminine and delicate look, making them a great choice for both casual and formal wear.
You can also choose a dress or top with tiny floral print for all that fresh and free vibing.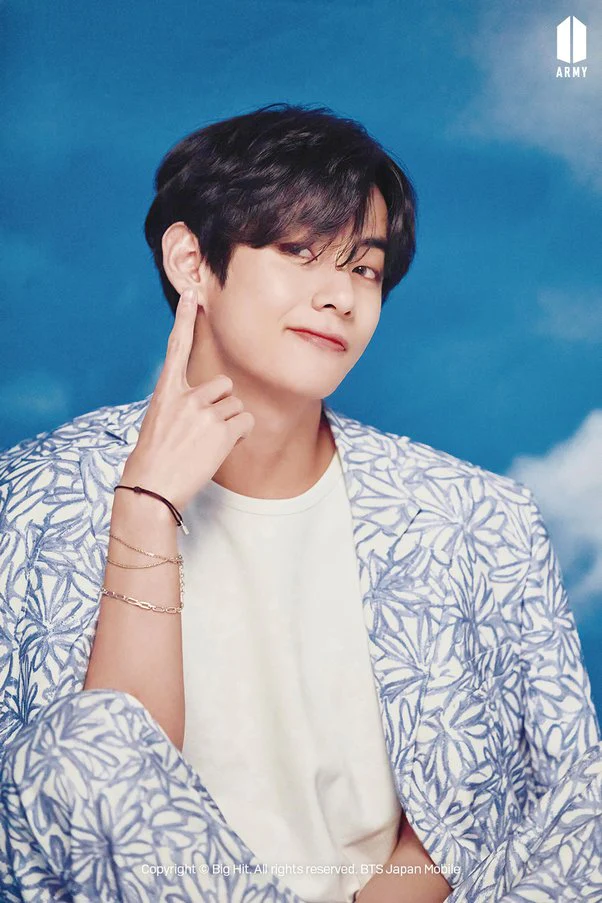 For this look what do you say about BTS Taehyung-Inspired Blue Floral Casual Suit ? Or how about slaying with Blackpink Rosé-Inspired Floral Crop Top & Mini Skirt Vacation Set ?
Wide leg pants
Wide leg pants are in fashion now a days and it's a perfect choice for a Korean outfit idea. Try wide leg denim pant or joggers with crop tops or off shoulder tops for a go to Spring look in 2023.
Shop this Blackpink Jisoo-inspired Plaid Wide Leg Pants to pair up with any top or Tshirt you want.
Fringe
Fringe is another trend that is set to make a big comeback in 2023. This trend has been popular in the past, and it's expected to be even more popular this year.
Fringe can add a bohemian touch to any outfit, making it a great choice for those who want to add a little bit of edge to their look.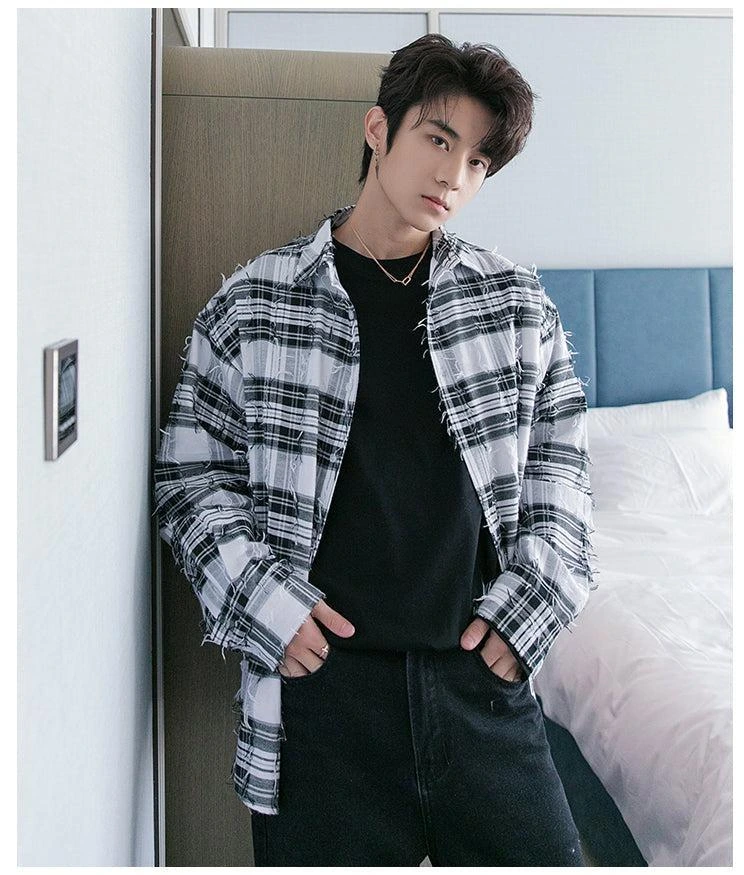 If you never tried it than I will recommend to begin with this Fringed Plaid Shirt Jacket.
High-Waisted Shorts
High-waisted shorts have been a popular trend in Korean fashion for a few years now, and they are expected to continue to be popular in 2023.
These shorts are perfect for creating a feminine and delicate look, and they are a great way to add a bit of edge to your outfit.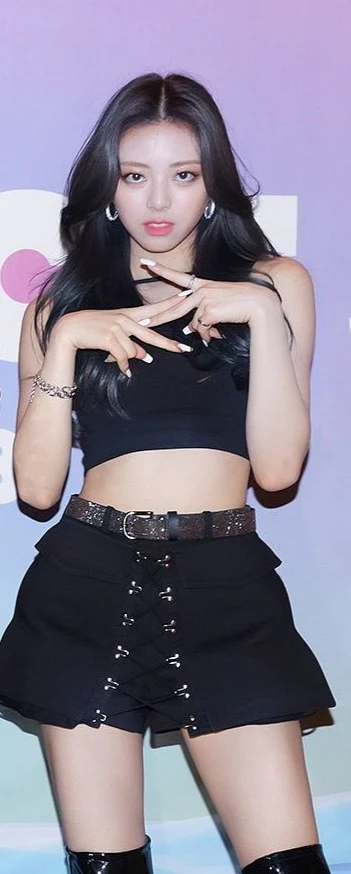 Try this Gray Buttoned High Waist Short Skirt for a stylish look or shop these High Waist Pleated Shorts for a formal and casual look.
You can also style up this Itzy Yuna Inspired High Waist Lace Up Shorts for a cute look.
Layer up
Finally, don't forget about the power of layering. Spring weather can be unpredictable, so layering is a great way to stay warm and stay on trend.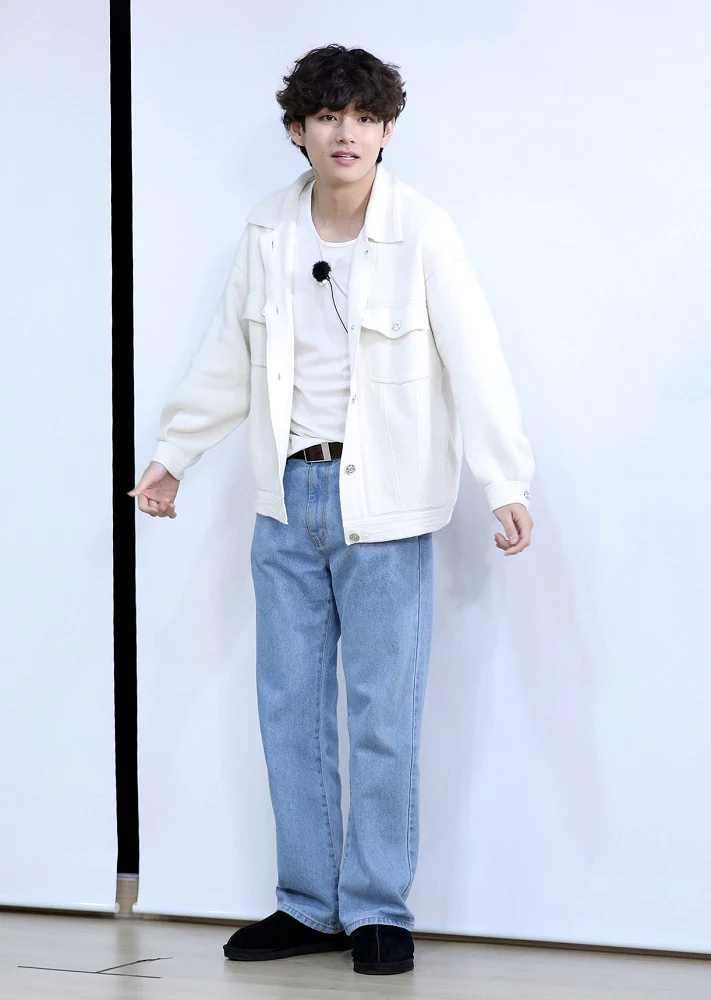 Try pairing a SNSD Taeyeon Inspired Light Green Knitted Cardigan or this BTS Taehyung Inspired White Loose Denim Jacket, or layer a long cardigan over a dress for a chic and functional look.
Pearl Accessory
Pearl accessory are going to rock this Spring. Pearl hairclips and bracelets are must haves for a Korean fashion lover. They give a casual, cute , elegant look , however you wanna style them up !
These accessories are perfect for adding a little bit of edge to your look and are a great way to make a statement.
For a unique styling what do you think about this BTS RM's Pearl Bracelet or how about carrying this Arabian Beads Bracelet ?
Don't forget to use coupon code – KDROPCART for 10% EXTRA Discount !
Conclusion
Overall, Korean spring fashion trends in 2023 are all about comfort, color and sustainability.
So, take inspiration from your favourite Kdrama and Kpop celebrity and have fun experimenting with different looks to make the most of the season.
This was it for this list chingu-ya ! You can check more such recommendations on our blog or YouTube channel !
I hope you liked it … !
MUST READ : –
7 New Korean Street Fashion Trends in 2023?
8 Korean Summer Fashion Trends of 2023
How to dress like Korean fashion in Winter 2023
6 Best International shops for Korean street fashion in 2023
25 Best international shops for Korean fashion style outfits in 2023
FAQ "Spring Korean Fashion"
Where to shop for Korean Spring Outfits?
Unnie Looks, YesStyle and Kooding are your go to online stores for trending Korean Spring Outfits.

What to wear in Spring according to Korean Fashion ?
Go floral and play with pastel colors while keeping layers in mind.