Annyeon Chingu-ya !
Here is the Best guide to style your wardrobe and fill with Korean street wear!
Do you want to Dress effortless yet trendy by knowing more about the Korean street fashion style?
Be stress-free since we've got you covered on how you can style your fall season and maintain your elegant comfortable look.
The Korean streetstyle
As we all know that the craze for the Korean culture in general is increasing day by
day and along with this people are very much into the Korean fashion.
They always wonder how to create the cool looks of their favorite idols or the K-drama characters.
These looks are popularly known as Hanbok (Korean street wear).
Although "Hanbok" is the traditional dress worn by their natives but it is also used to term the new fashion style present in the hallyu wave.
Korean Street Fashion Trends
In the list of 2023 Fashion trends, we can see how the Korean streetwear is flourishing in the market and networks globally.
It gives a sense of comfort and freedom in the way we dress plus looks classy and stylish at the same time
There is the 'plaid top with formal trousers or above knee-length skirt' look which is commonly worn by female idols
The turtle neck and wrinkle-free shirts are definitely a classic and go-to look during your casual days or outings
Cute accessories are a must when you style a Plaid long sleeve set or a Bong A-line dress
Now you must be confused to where to shop Korean Street clothes, right?
Don't worry , here is a guide for you …
Best International stores to shop for Korean Street clothes
Kawai means "Cute" in Japanese ! If you are looking for perfect Korean Street Clothes then there is no better place than Kawai Fashion.
Winter or Summer, street fashion never goes out of style !
Look at this Women's Kawaii Puff Sleeved Ruched Long Dress for a winter look
or check this Women's Kawaii Ruffles Bowknot Slip Dress for perfect summer look !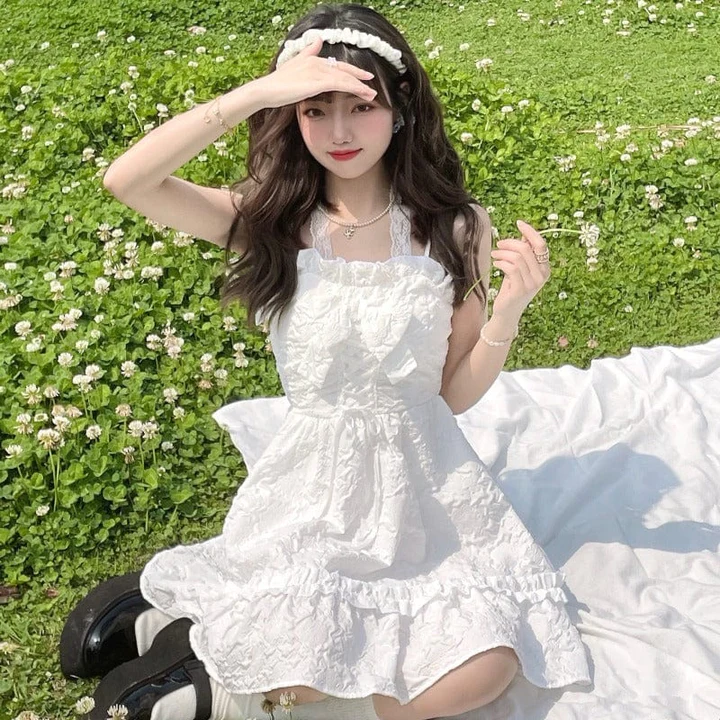 In Unnie Looks website you can get over hundreds of looks trending in the K-pop industry.
From plaid long sleeve set to varying cute accessories used by idols like BLACKPINK
They also provide free worldwide shipping on orders above $60 USD and you can get 10% OFF on your first purchase  by using coupon code - KDROPCART!!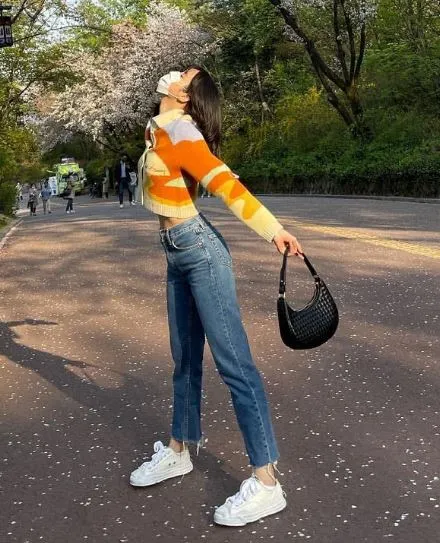 Check out this Blackpink Lisa – inspired Eggyolk Sunset Retro Cardigan Top
It's a perfect look for the AUTUMN and Winter ~~~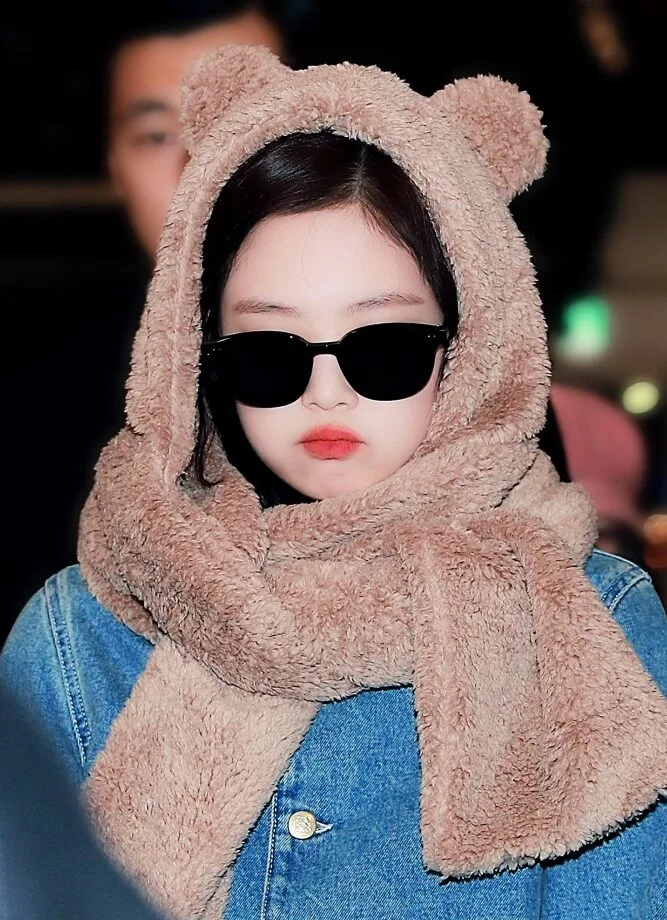 This cute Blackpink Jennie inspired Brown Bear Winter Scarf Cum Hat is a great addition to your winter collection~~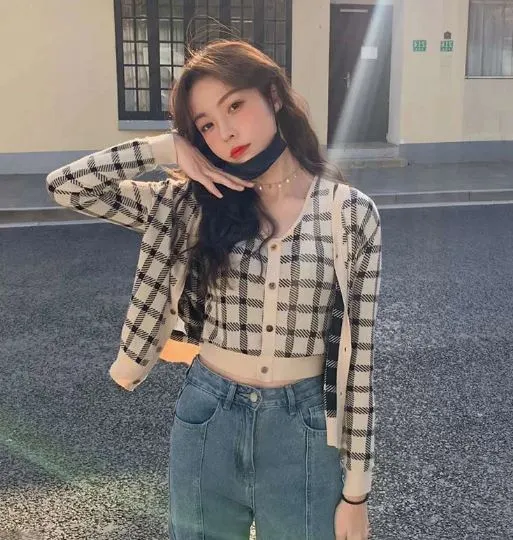 Or look for this BLACKPINK Jennie inspired Plaid Long Sleeve Set: A perfect look to go out on a movie date
Just like the name of the website, you will be amazed by looking at the products~~
This website not only provides clothing but also the beautiful accessories worn by famous idols and Korean Artists.
Check out this BTOB Seo Eun Kwang wearing Bloom Bracelet.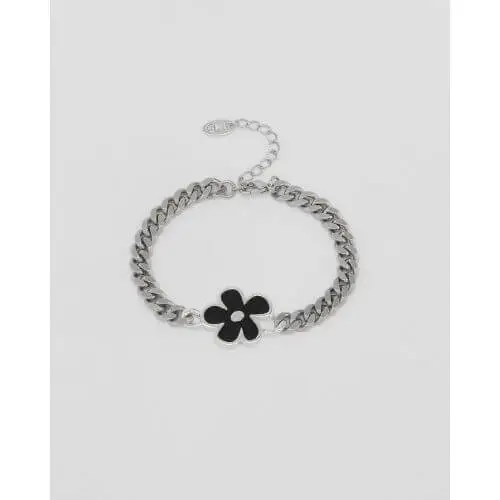 Styling a Bloom Bracelet gets easier because you can now find it on daebak.co !!! isn't it amazing?
Or look for Seo In-Guk wears flexible necklace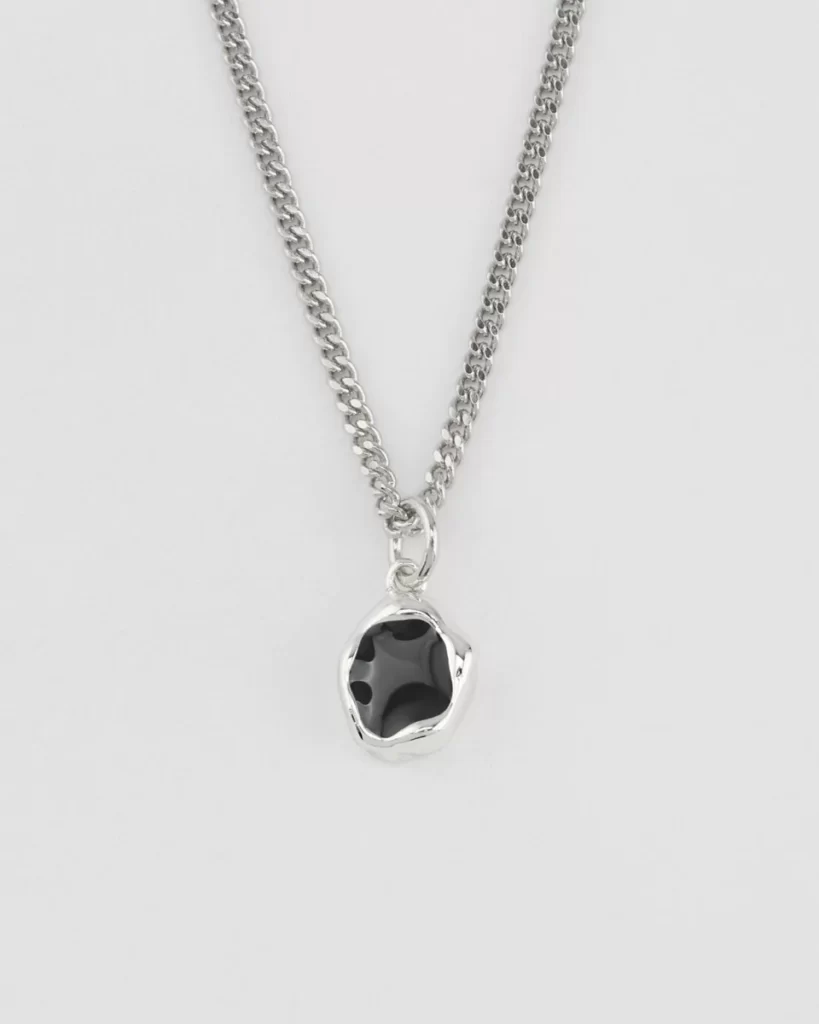 YesStyle website provides a wide range of men, women and pet clothing as well as pretty accessories.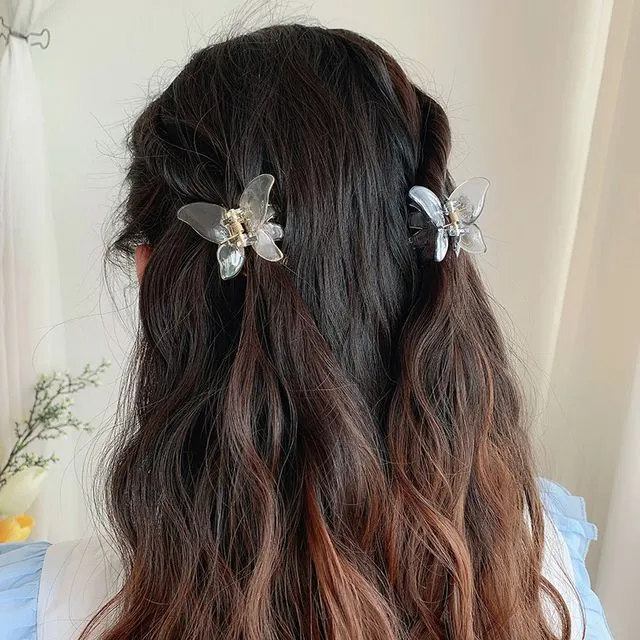 Look at this Gold Beam Butterfly Hair Claw
Get these exact hair claw at affordable range and try this look out!
What do you say about this Men- Graycious- Baseball Jacket?
This Baseball Jacket look is indeed unisex !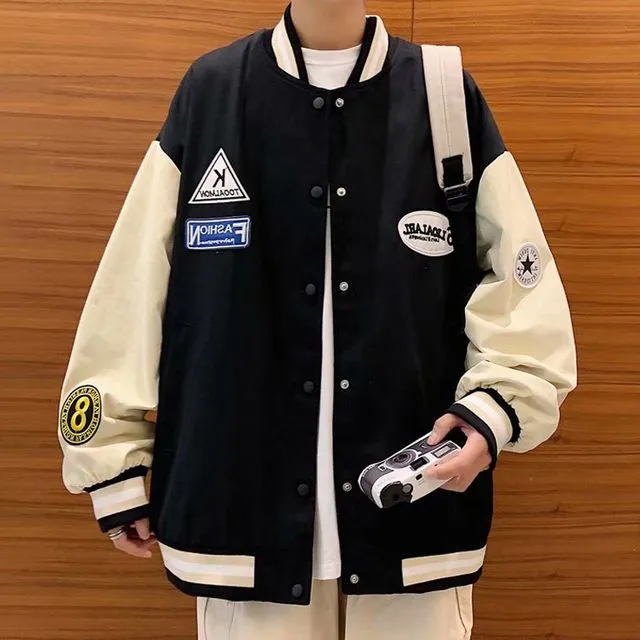 Or check this Dudu- Plaid Camisole Top
This innocent and fresh look of Somi can be recreated by just visiting the website yesstyle.com
Also available in different and vibrant colors to spice up your wardrobe!
One of the best online Asian stores to access the K- beauty products, Korean clothes for both men and women and of course the accessories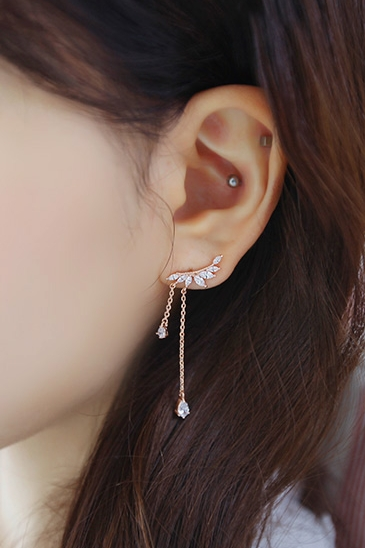 Look at this SOO & SOO- Char Low Drop Earrings
Or check JUSTONE Today Wrinkle-Free Span Shirt
Shop this Plain Shirt to a get the desired elegant look now!
Check this TOPTEN10- Eco Soft Turtleneck Long Sleeve Tee Shirt Oatmeal Melange
Classy and comfy look now easy to create just by siting the website KOODING and be the KIM GO EUN you always wanted to be.
This turtleneck tee shirt gives you confidence with a touch of elegance !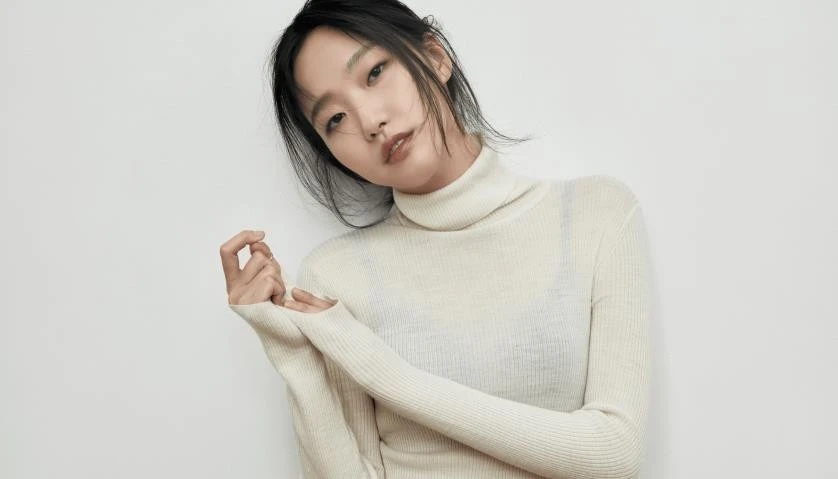 The funky gothic look might be a little 'over-the-top' sometimes but it can never go wrong when you attend a K-pop concert, make dance covers or even go out with your friends, especially on HALLOWEEN!!!
All your preferred gothic, punk accessories and dresses are available on this website and you can create the look of the IDOL of your dreams …
Check this Women's Punk Cross Chain Necklace by Kobine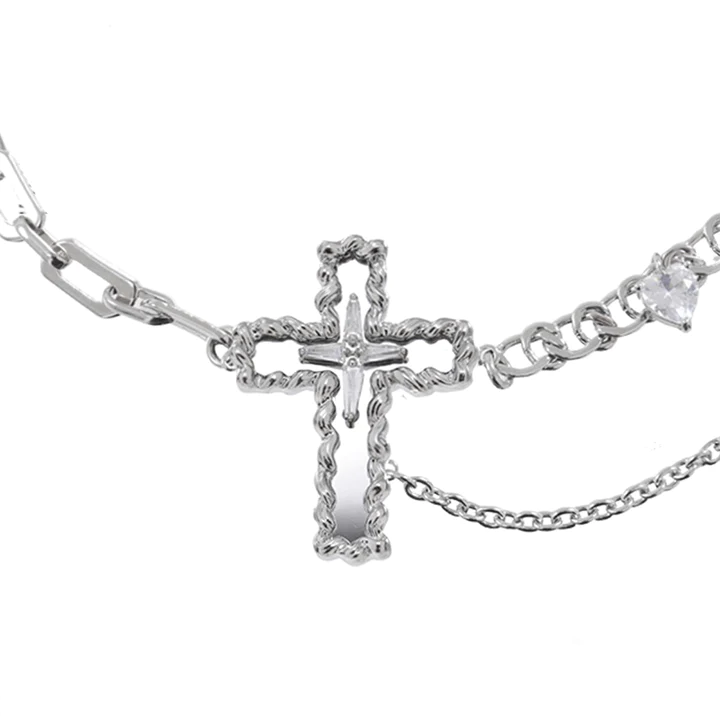 The cross chain gives a gothic vibe yet it is charming.
Idols like Karina and Minnie wore it during their stage promotions.
It is also worn by many male idols as well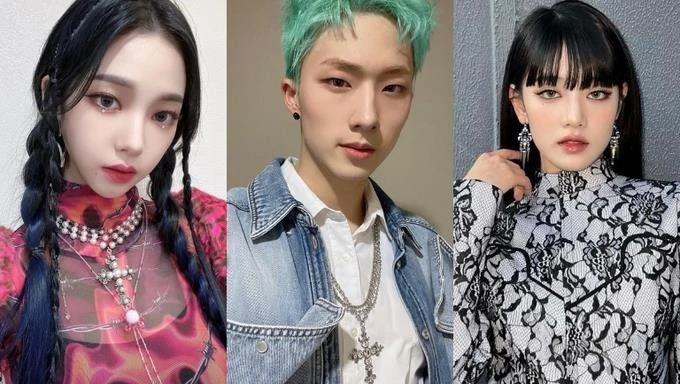 Or look for this Women's Gothic Square Collar Cutout Halter Top .
You can spice up your night out with a sexy cutout halter top and even make K-pop dance covers to look professional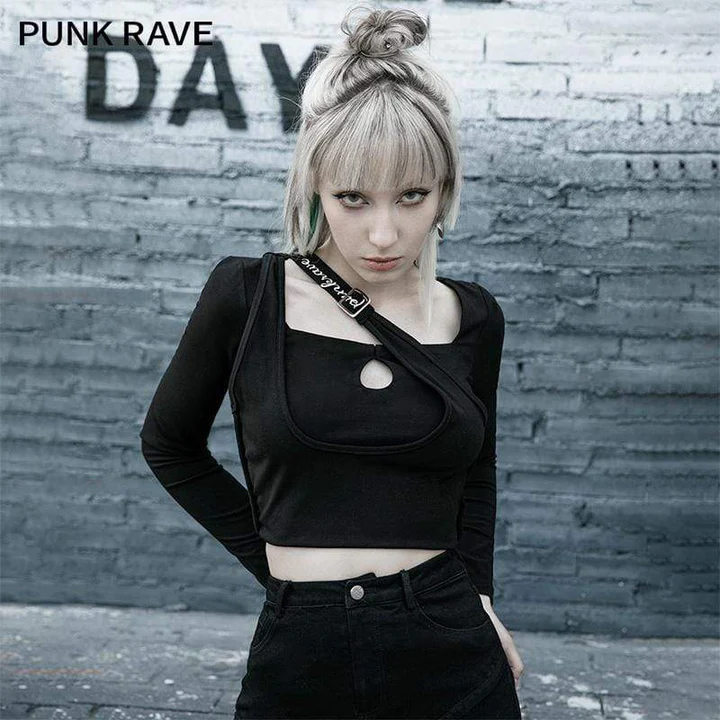 You can also opt for Women's Grunge Double Color Bowknot Crop top by Kobine.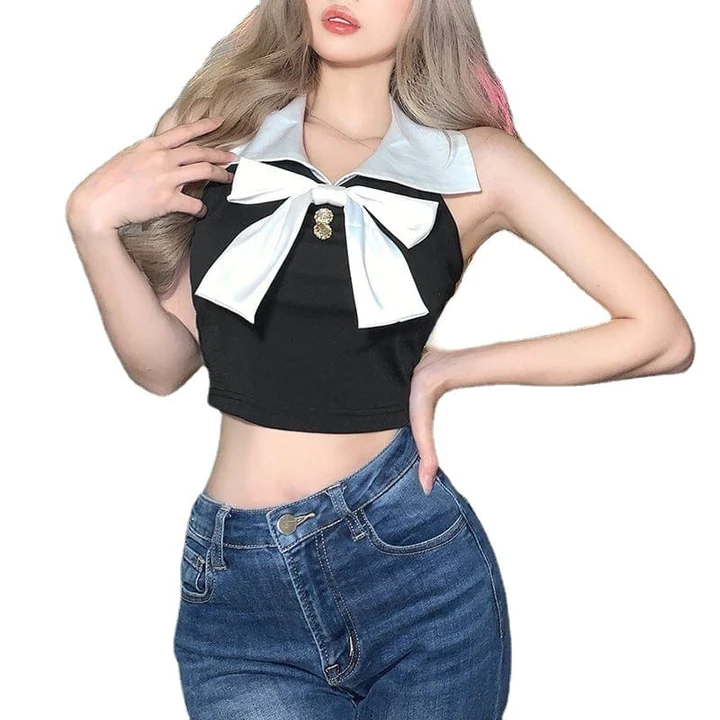 Not only this fantastic crop top is suitable as a stage outfit but also a perfect casual outing fit!!
Twice's MOMO is looking gorgeous in this top and now it is your turn to try it out and feel ever so pretty~~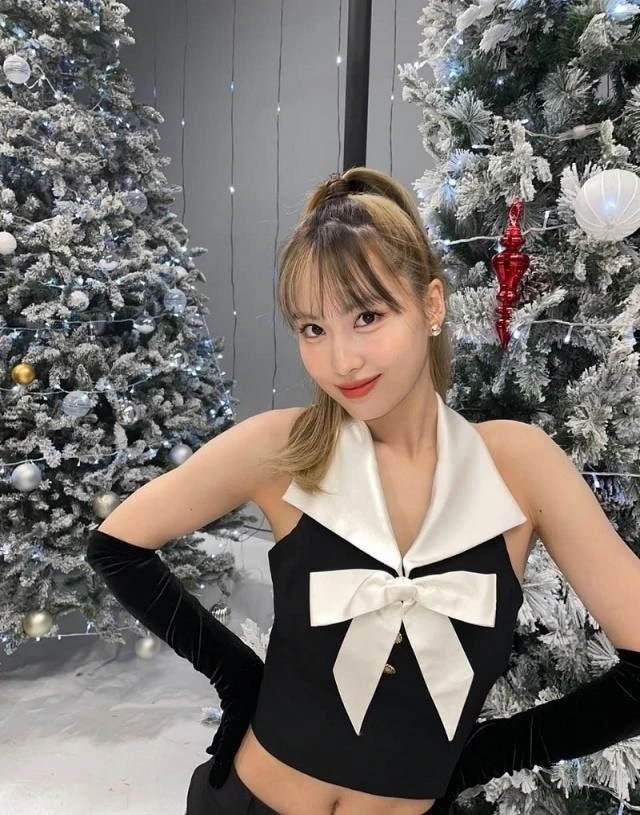 Final Thoughts
So Chingu-ya ! what are you waiting for? Go visit all the mentioned sites above and grab yourself the perfect pair of Korean street outfits.
You never have to worry about not finding the clothes like your favorite idols or actors anymore…the wait is over!!!
Use all the tips on how to style and visit the websites and go buy cool stuffs online with just one click away.
Saranghae 🙂
Your chingu..
Kdropper !
MUST READ :
6 Best online shops for Korean fashion and Kpop clothes in Asia
25 Best international shops for Korean fashion
FAQ "Korean Street Fashion"
What are Korean street fashion trends in 2022?
Oversized shirts, baggy jeans and bucket hats are prominent streetwear trends in Korea.

What is the trending style for Korean fashion 2022?
TOP-TO-TOE-COLOR. The fashion trend color 2022 is going bold and bright.

How do you dress like a Korean street style?
Street style tends to include oversized jumpers paired with skirts or an outfit with oversized jeans jumper and normal top.

Korean street style fashion for men?
Cropped and Clean. Korean men look to baseball Jacket to style the daily trendy look