We've all had a bad dress day; we've all worn an outfit that may have looked good on the mannequin but not so much on us. Or we wear something out of peer pressure and regretted it later.
We find that for K-pop stans who are hawk-eyed when it comes to their favorite artists, this situation ultimately results in wardrobe choices that get Kpop idols trolled for their outfits.
K-pop idols are not so different from us. They can also have a bad dress day when they've worn a cringe outfit, but unlike us, they get trolled.
So, here is a list of 8 cringe outfits that K-pop idols wore and got trolled for. We can learn from someone else's mistakes, can't we?
Table of Contents
8 Cringe Outfits That Kpop Idols Got Trolled By
Without any further ado, we bring to you 8 cringe wardrobe choices that got K-pop idols trolled for their outfits.
Blackpink's Lisa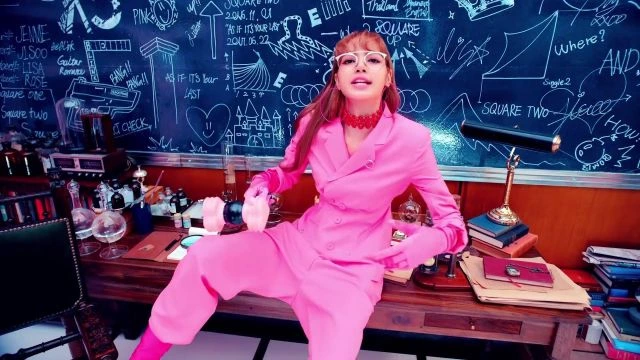 We reckon some of you remember that during Black Pink's stage performance of Ddu-du-ddu-du in 2018, Lisa wore an oversized pink suit with a black belt. This suit irked fans and the fashion police as they felt it was not in consonance with her figure. The outfit was trolled for being too flashy and unimpressive.
We know how important it is to look the part based on the circumstance. So, while Lisa's stylists may have misfired in his one, the next time you go out to a Blackpink concert, we want to make sure you look the part.
Somi and the Walking Egg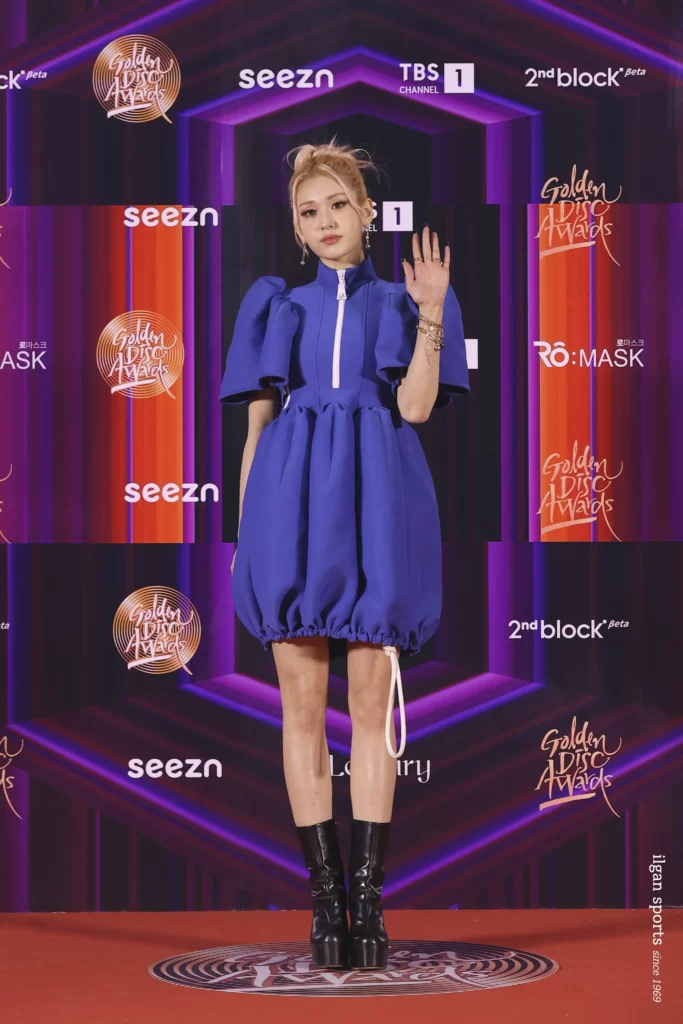 Somi's costume at the Disc Awards 2022 confused the Netizens; some said that the dress was more suited for 2007 while others called it a "Walking Egg". The dress looks like a crossover between a beanbag and a sling bag.
EXO'S D.O. in a Frock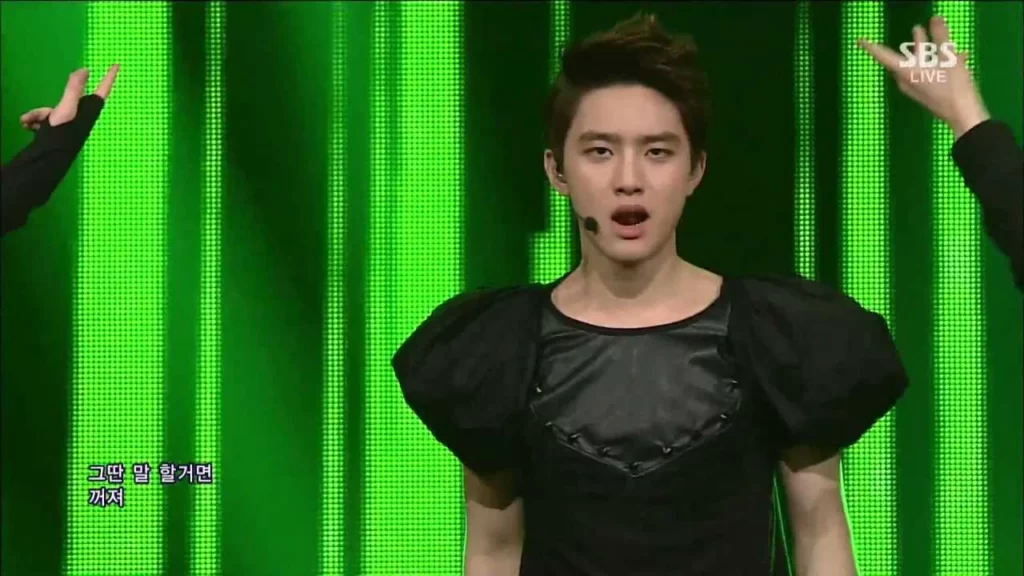 EXO's Kyung Soo also known as D.O. has an ethereal beauty; however, his outfits sometimes take the attention away from his beauty and this Cinderella outfit certainly did. Apart from getting trolled; the princess outfit made lots of memes.
SM Entertainment stylists didn't win any points in the fashion world for this one, but they sure gave meme-makers a lot of fodder to work with. When we make light of something like this, it takes the sting away!
Scroll through REVIEW : Best Indian shop for Korean clothes and dresses, and find out the online stops you can make and never make a fashion disaster like this one.
SHINee Taemin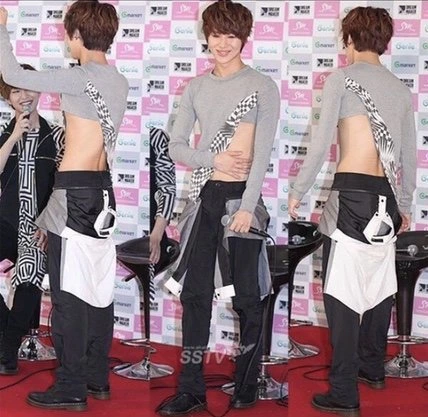 SHINee's Taemin, a K-pop trendsetter in his own right, was trolled by fans for his rag-like outfit. It looks like a crop top gone wrong. Far from being eccentric in a trailblazing nature, the overall look came apart at the seams. Doesn't help that Taemin looks a bit uncomfortable.
With an extension-style material clinging to the body, this one didn't make the cut to even be called a maverick outfit. It was a pure mess.
Although it looks extremely comfortable to wear in summer. But to each their own. Let us know what you think in the comment section.
Red Velvet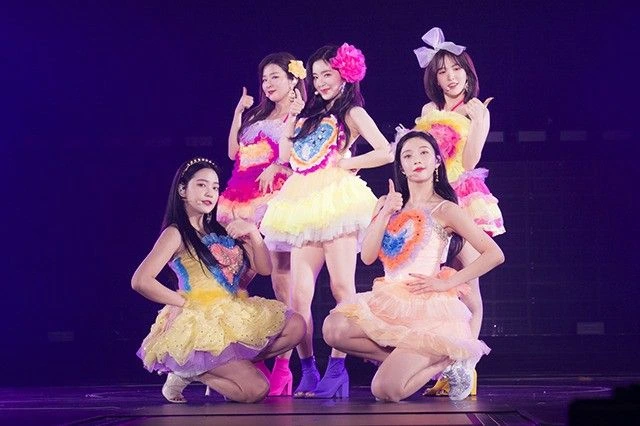 This one is not a surprising entry on our list by any long shot. Red Velvet is popular for experimental concepts. However, the group certainly erred with these slightly pastel-colored wavy frock-like outfits. Red Velvet was trolled for their outfits at the Red Mare concert. There was a wave of opinions online that held the color coordination of the dresses to be amiss.
And with good cause. Red Velvet is able to pull off pastel and bright colors in general. But something about these outfits stopped the color scheme from coming together and making the splash our queens usually make.
Check out this pink slant chest cut crop top inspired by Red Velvet's Joy for one of the better fashion statements that Red Velvet members have made.
Wonho's Blazer with "windows"?

Wonho, the South Korean singer who was a member of the boy group Monsta X, certainly has eccentric taste. With his dedication to working out, he is able to carry a vast variety of otherwise unusual outfit choices.
However, when he decided to try a blazer with what looked like windows, the outfit failed to resonate with netizens. It's definitely a good outfit for summer. Feel the breeze as you go, but maybe not the best fashion statement.

Wendy from Red Velvet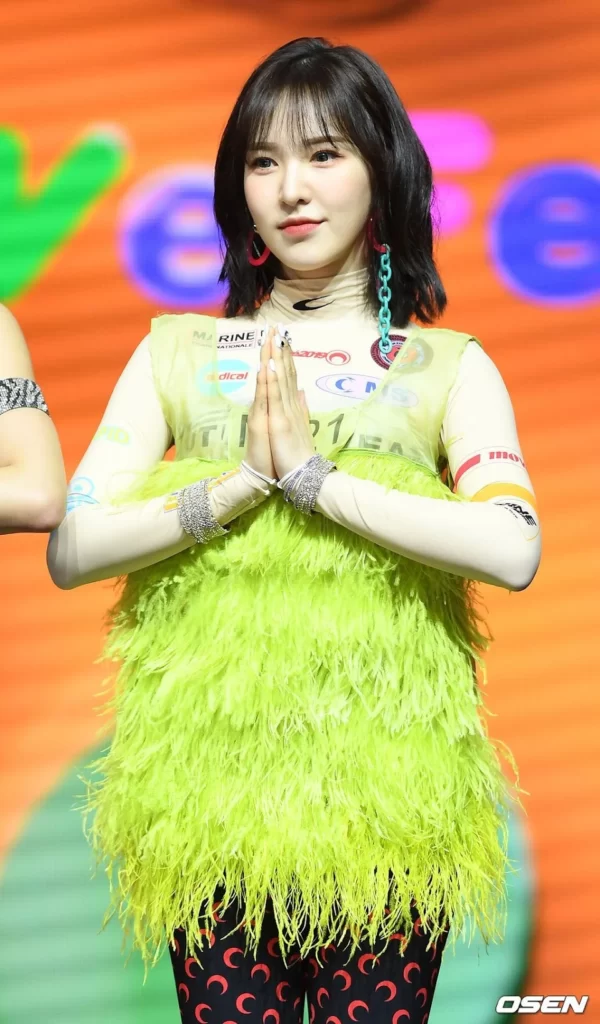 Kpop outfits that survive past a show as iconic and start trends are high and abound. These outfits make artists trend, considered a positive outcome.
But here, Red Velvet's Wendy and her stylist were trolled for barely pulling off this seemingly disorganized and tasteless wardrobe choice. Not only for hardly putting any effort into making the dress but also because it looks awkward and looked like some kind of tattered garment (and not in a good way).
Far from being a cute outfit, this turned out to be eye-catchy for all the wrong reasons. In the fast-paced fashion industry that engulfs idols, every outfit choice speaks volumes.
K-pop idols don't usually end up with the short end of the stick with their fashion choices. This is because they also have good days when they wear something iconic and blow the netizens away. If those choices are what appeal to you check out our How to dress like K-pop Idols in 2023? resource, curated just for you.
J.Y. Park's Plastic Pants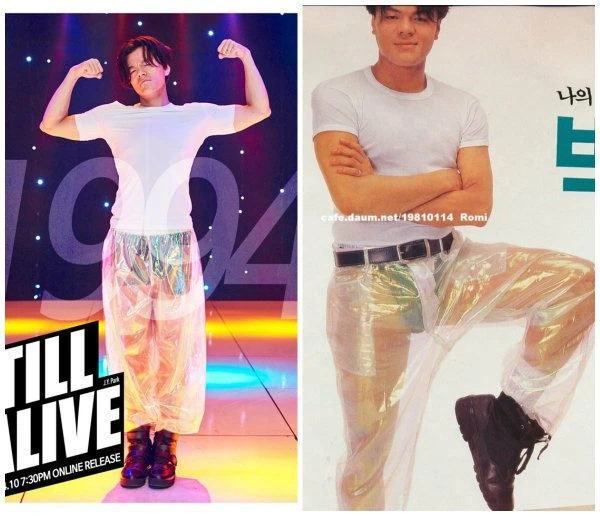 We find that these strange and cringey plastic see-through pants were worn at the 2019 MAMA when he collaborated with Mamamoo. J.Y. Park apart from being a singer is also a lyricist and producer.
Trying out new styles and tweaking fashion approaches is something the showbiz and entertainment industry allies with. It doesn't matter who you are. Legend or newbie, everyone has to face criticism along with praise.
So, despite being a legendary K-pop idol, he got trolled for these pants. They don't look really comfortable either, wonder how he was feeling…
Conclusion
Whether, good or bad, trendy or not, everything K-pop idols wear is scrutinized, so while some of their outfits may be honestly cringe we should enjoy it and not troll them.
Responsible netizen knows how to be constructive in their engagement online. Live and let live.
It takes guts to try odd fashion outfits, so let's just participate in constructive criticism, let the idols wear them, and live with their choices…..PEACE!
Hope you liked it ….
AUTHOR : –

Srihita Vanguri
MUST READS :-

6 Best online shops for Korean fashion and Kpop clothes in Asia in 2023
8 New Korean Summer Fashion Trends of 2023
Trending Korean Spring Outfit Ideas for men and women in 2023
10 Underrated Korean Dramas to watch in 2023
FAQs "Cringe Outfits That Kpop Idols Got Trolled By"
Which female K-pop idol is most fashionable?
Blackpink's Jennie is a fashionista through and through. She is popular as the human Chanel by her fans. She is always elegant and now her looks have ventured into an edgier vibe in recent years.
Which male K-pop idol is most fashionable?
G-Dragon is A global fashion icon and super singer. G-Dragon is among the most handsome male K-pop idols. 
Which K-pop group is the best in fashion?
The K-pop girl group Blackpink has been famous for creating waves both in the K-pop circuit and the fashion industry. 
Which male K-pop idol got trolled most for an outfit?
Kai from EXO
Which female K-pop idol got trolled most for an outfit?
Hyejeong (AOA)
What is the best work outfit by a K-pop idol in 2023?
BTS' JIMIN, wore an elegant beige one-color suit that made him look elegant at the Paris Fashion Week 2023.