Wanna know what to wear in Summer 2023 according to Korean Fashion?
Korean summer fashion is known for its playful and bold styles, and 2023 is no exception.
This Summer we are seeing a mix of classic trends and new styles that are sure to make a statement.
We can see fashion trends being inspired from Kdramas and Kpop idols getting popular.
ALSO READ : – 9 Korean Spring Fashion Trends in 2023
Here are Korean Summer Fashion trends that you must try in 2023 –
Bright Colors
Bright colors are a staple of Korean summer fashion, and this year is no exception.
We will witness a lot of bold hues like bright pink, orange, and yellow in everything from dresses and skirts to tops and pants.
These colors are perfect for making a statement and standing out in a crowd.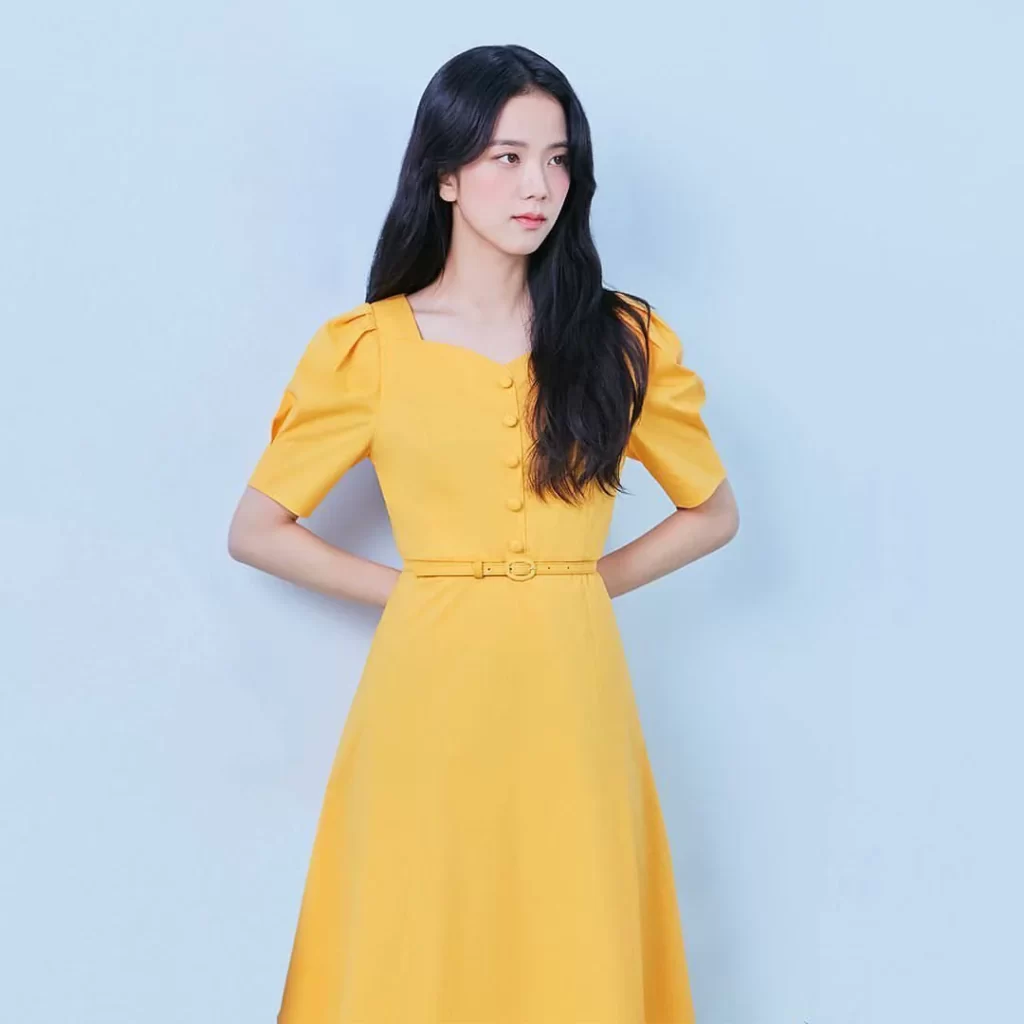 Must check out this Blackpink Jisoo Inspired Short-Sleeved Yellow Dress for a stunning look or try this TWICE Sana-Inspired V-Neck Polka Dot Tie Wrap Skirt for a gorgeous one !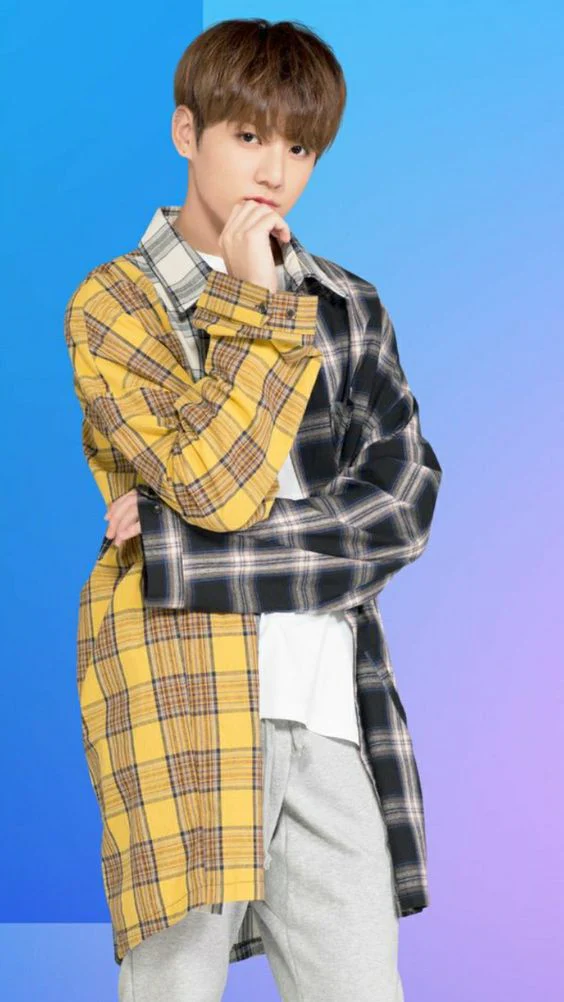 I will recommend to try this SNSD Tiffany Inspired A-line Skirt With Flower And Bee Embroidery or BTS Jungkook Inspired Contrast Color Plaid Long-Sleeved for a cute and unique look.
All pastel
Pastel is the ultimate pick up for a Korean Fashion inspired outfit. This summer try out all pastel dresses or outfits for a trendy look.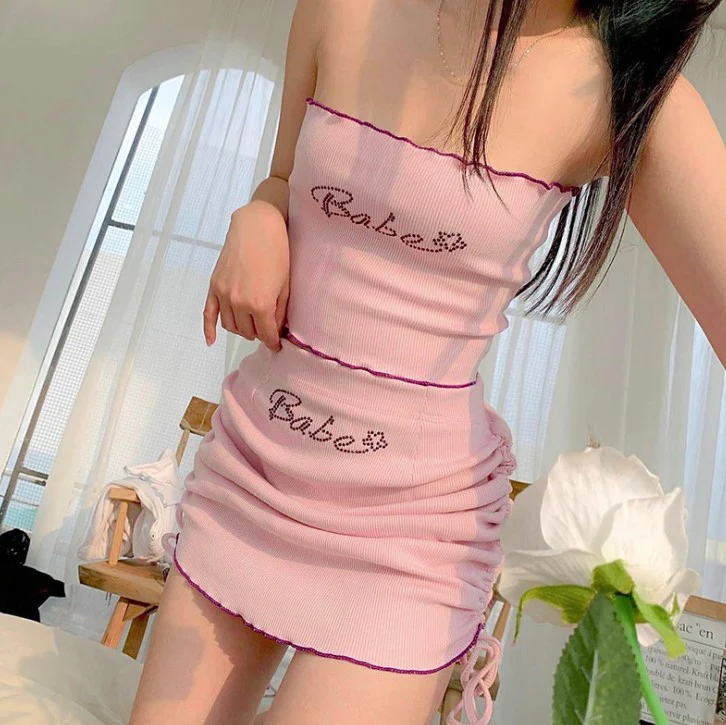 To experiment this Shop this Blackpink Rose Inspired Green Three-Piece Tweed Suit or check out this Itzy Yeji Inspired Pink "Babe" Tube And Mini Skirt for a stunning look !
Bold Patterns
Another trend that is sure to be big this year is bold patterns. From geometric shapes to florals and animal prints, a lot of eye-catching designs on clothing and accessories are gonna rule the fashion preferences in Summer.
These patterns are a great way to add interest to an outfit and make it stand out.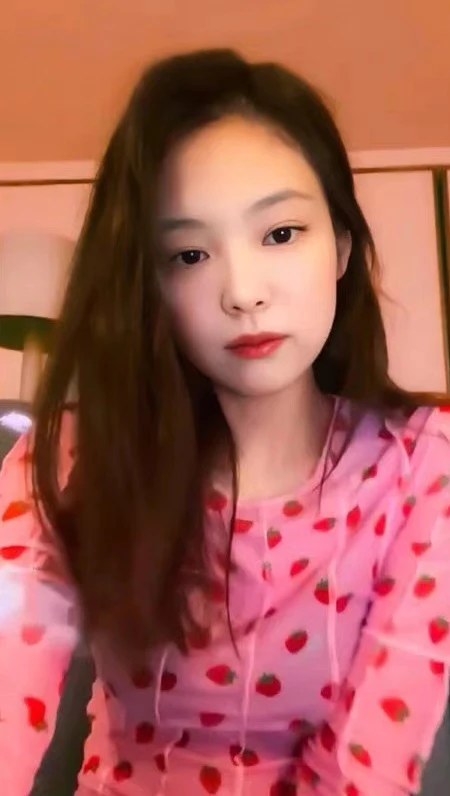 Take a look at this Blackpink Jennie-Inspired Pink Strawberry Mesh Top or try this ChungHa Inspired Zebra Pattern Long-Sleeved Mini Dress for a stunning look.
Pastel Shorts
Pastel shorts are a perfect go to pick for any Korean fashion look. Pair it with a white crop top and you are good to go.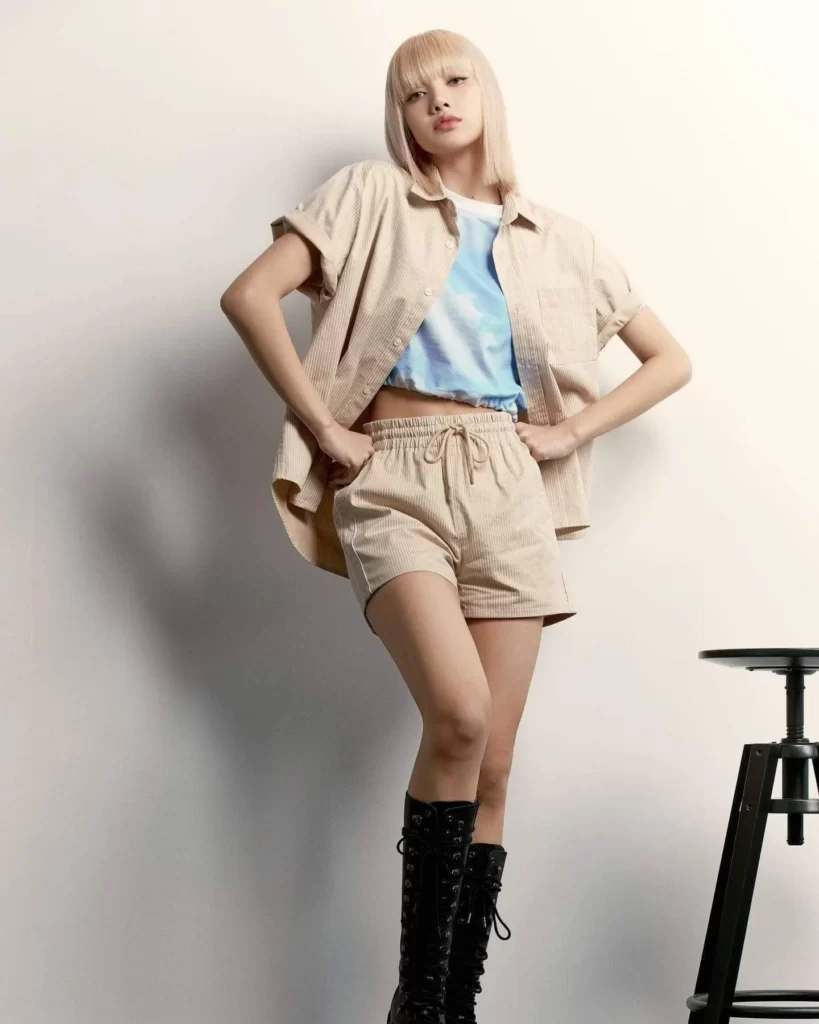 You can try this Blackpink Lisa-Inspired High Waist Khaki Short for a casual outing or style up this High Waist Plain Shorts for a classy look.
Colourful Crop Top
Crop tops are a timeless summer trend, and they are still going strong in 2023.
A colourful crop top should be your first pick that you can style up with a plain skirt.
And we can all agree that crop tops are perfect for showing off a bit of skin and keeping cool during the hot summer months.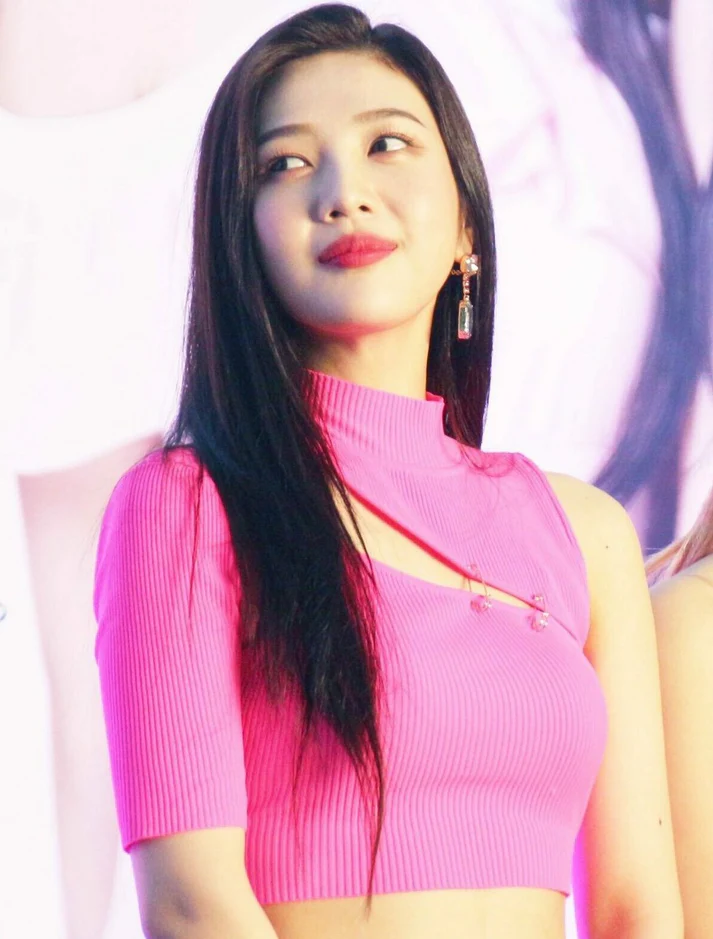 I will recommend to must try this Red Velvet Joy Inspired Pink Slant Chest Cut Crop Top or you can also pick this ChungHa Inspired Knitted V-neck Lace Crop Top for a cute look.
Denim
Denim is a classic and versatile fabric that is always in style, and this year it is being incorporated in a variety of ways in Korean fashion.
From denim jackets and shorts to dresses and skirts, expect to see a lot of denim in a variety of different styles and cuts.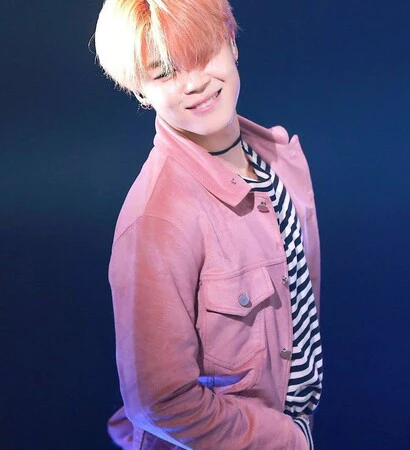 This Summer you can wear denim differently. You can try colours like this BTS Jimin-Inspired Pink Denim Long-Sleeve Jacket or play with patterns like this NCT Jisung Inspired Blue Floral Print Denim Jeans.
Wide pants
Wide pants and denim jeans are here to stay and they are one of the top trends of Korean Summer Fashions.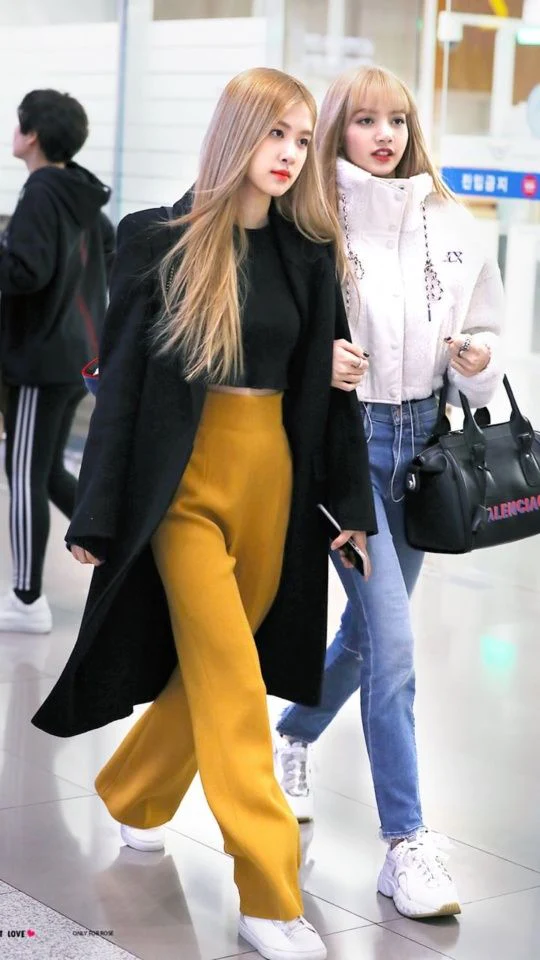 For a Summer look play with colors like this Blackpink Rose Inspired Yellow High Waist Wide Leg Pants or get a cute look with patterns like Blackpink Jennie-Inspired Heart High Waist Wide Pants.
Unique Accessories
Accessories are always a great way to add a personal touch to an outfit, and this year we are seeing a lot of unique and unexpected pieces.
From statement earrings and bracelets to bold sunglasses and bags, expect to see a lot of unexpected accessories that will help you stand out.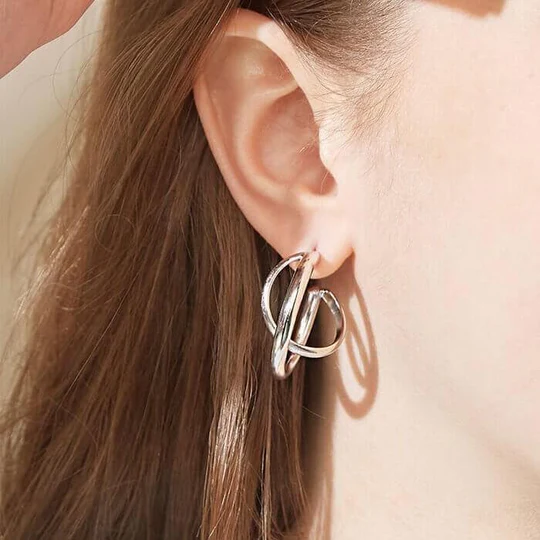 I will recommend to try accessories that made Kpop idols wore and made headlines.
Shop this BTS Jin wears Grape Necklace and (BTS Jimin Wears!) Spaceship Earring or check out this (IVE Jang Won-young Wears!) Han Areum Earrings + Headband Set for a special look.
You can explore these accessories on Unnie Looks.
Bucket hats
Talking about Korean Fashion and not mentioning Bucket hats is unfair. Experiment with colourful bucket hats with simple and floral outfits or try bucket hats with patterns with a plain outfit.
Or must get your hands on this ATEEZ San Inspired Brown Fluffy Cow Bucket Hat.
Don't forget to use coupon code – KDROPCART for 10% EXTRA Discount !
Conclusion
This was an all in one Korean summer fashion guide that you needed , chingu-ya !
So, embrace these trends and make a statement with your fashion choices this summer.
Remember, fashion is all about expressing yourself and having fun, so don't be afraid to try something new and experiment with different styles.
AND … let me tell you ..You can shop Kpop idols inspired Korean clothes for any trend on Unnie Looks in budget.
This was it for this list chingu-ya ! You can check more such recommendations on our blog or YouTube channel !
I hope you liked it … !
MUST READ : –
How do i dress like I'm in a Kpop Group?
9 Korean SPRRING Fashion Trends of 2023 
7 New Korean Street Fashion Trends in 2023?
How to dress like Korean fashion in Winter 2023
FAQ "Korean Summer Fashion Trends"
What to wear in Summer according to Korean fashion?
Colourful crop tops with wide jean and a bucket hat should be your go to look in Summer 2023.

 
Where to shop for Korean summer outfits in 2023?
Shop on online stores like Unnie Looks, YesStyle and Kooding.