Annyeong Chingu-ya !
Looking for new Korean street fashion trends in 2023?
Did you also catch Hallyu fever?
Well, the only cure for that is to indulge in Korean fashion.
Still don't know where to start, what if we tell you that by wearing the mentioned clothes you can feel like walking the streets of Seoul while living in your city?
South Korea has made a mark on the world, surely you must have come across those simple yet elegant adorned by Korean celebrities.
With winter hitting us, New Year is not far away in just 2 months we will be in 2023.
Take this as a chance to add a touch of Korean street fashion to your closet.
So follow the mentioned trends this New Year Be new you.
Korean Streeet Fashion Trends
Oversized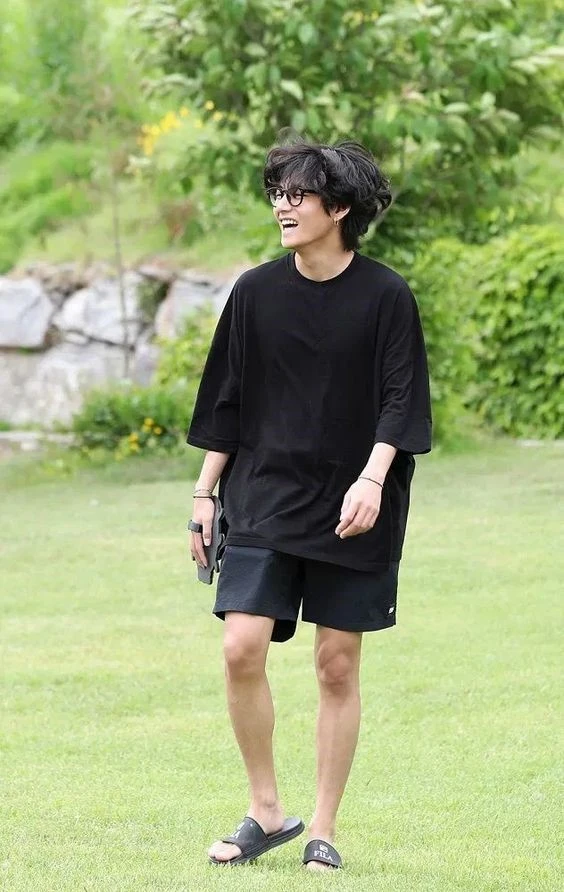 Oversized T-shirts, should we say anything else, making a change in life is very difficult in general.
But you know the opposite of difficult, is oversized shirts, T-shirts, and hoodies.
No matter what your fashion style is, if you are a minimalist girl, a simple no-fuss girl, or a fashionista, an oversized T-shirt will seep right into your closet. Being the most versatile Korean street fashion trend in 2023.
Where to wear it?
You can wear it, anywhere, if are going to college next year, this is the best and most sorted outfit, that would save a lot of time for you. Also, it is perfect for outings, hanging out with friends, or a movie night.
What to pair it with?
Oversized shirts look best when paired with skinny jeans, as it looks chic and comfortable for street hopping. You can also pair it with shorts and skirts for a casual look.
Where to shop it?
The taehyung Oversized T-Shirt is the ultimate street trend that has made a lot of buzzes.
You can check out the Unnie Looks oversize contrast shirt and Jimin-inspired black oversized jacket.
Kawai fashion also has a women's fluorescent loose T-shirt and kooding oversized sweatshirt.
All these options can be perfect for 2023 street fashion.
Baggy pants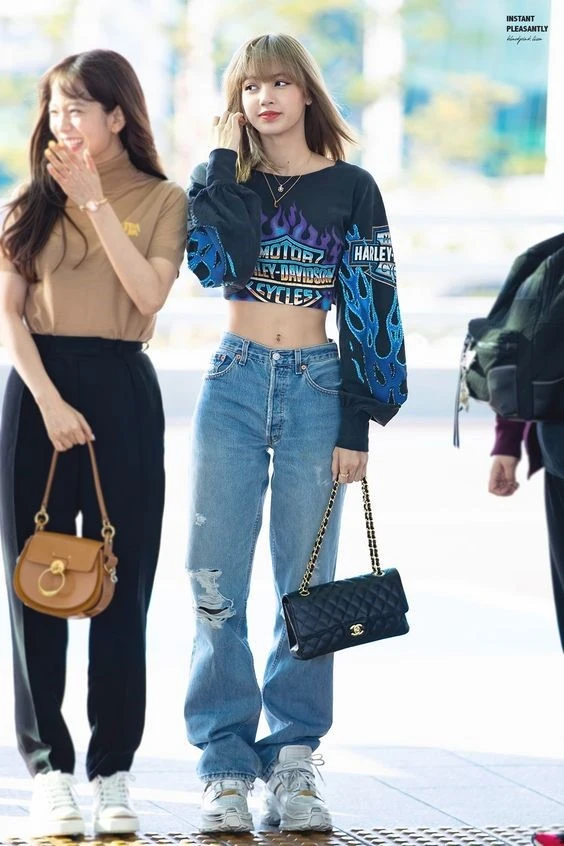 Street fashion is incomplete without pants. For Korean Street Fashion Trends 2023, look out for baggy pants in the street.
It is simple yet chic, giving minimal effort vibes. The loose fit is comfortable to move around and is very popular. It is effortless and would complement half of your wardrobe in 2023.
Where to wear it?
Baggy pant is a perfect casual look, you can wear them to shopping, or savoring street food with friends. Even while traveling, it can be your perfect partner.
What to pair it with?
Pair it up with crop tops, T-shirts, sweatshirts, and cardigans. Just make sure whatever you wear is fitted so that it can complement the baggy jeans and voila! you have a perfect outfit.
Where to shop it?
Shop your perfect pair of baggy jeans from UnnieLooks rose high-waisted pants.
Kooding also has an ideal option the side elastic baggy denim pants and sheer non-span baggy jeans for you to try.
Yesstyle baggy cargo pants and cropped baggy pants are quirky options to buy in 2023.
Bucket hats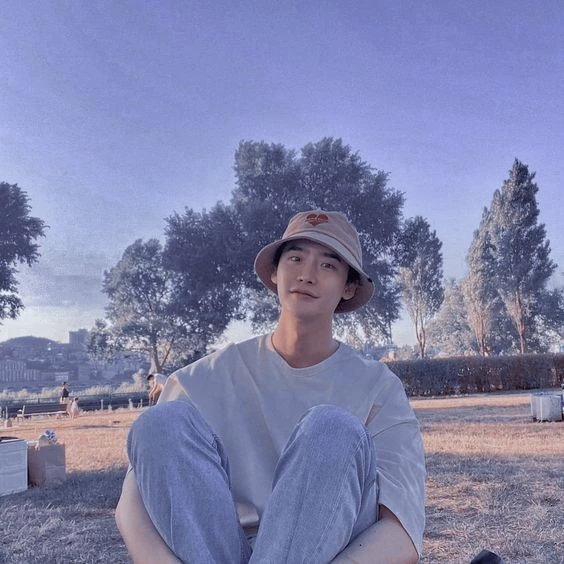 Bucket hats have taken over the fashion world. You can find people wearing them in Korean streets looking fashionable.
It would be a timeless fashion item that can be seen on both high streets and among models this year.
A bucket hat would be the simplest approach to complete any summertime outfit, whether it has a droopier broad rim as well as a classic form.
Where to wear it?
You can start using bucket hats for sun defense plus outdoor activities like fishing. So if you are hitting the street in 2023, don't forget to wear the bucket hat.
What to pair it with?
Pair your bucket hat with jeans and T-shirts, you can also wear them with shorts for a day dress, or a jumpsuit.
Where to shop it?
If you want to look as cool and adorable as lee Jong-suk, check out the unnilook's Jimin black bucket hat or cow bucket hat.
Kooding's basic hat is also a simple choice.
With that YesStyle bucket hat looks perfect.
And if you just let BTS fever down, check out the daebak dynamite bucket hat is perfect.
Ribbed shirts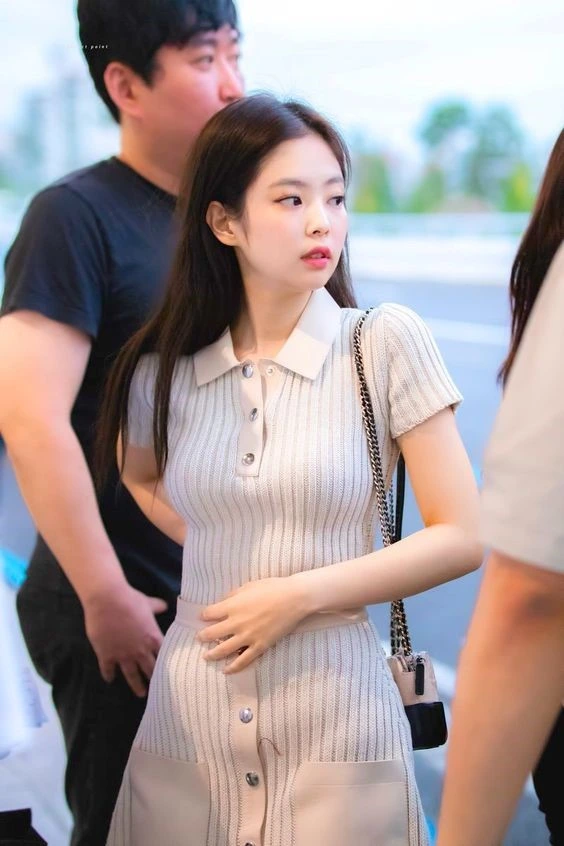 The word "ribbed" describes the style of knitting used in the t-shirt material.
Such t-shirts are often produced of cotton-based mixes. T-shirts with ribs are woven with sets of vertical stripes covering them.
The threads are elevated and then buried in turn. T-shirts with ribbing trim are an easy-to-wear and adaptable closet essential.
Clothes look fantastic on everyone—men, women, and kids. Even more, they are timeless, resilient, and incredibly enduring and one of the best pick for Korean Street Fashion Trends 2023.
Where to wear it?
T-shirts having ribs are crocheted in a style with pairs of vertical stripes. Such shirts provide a great approach to giving your vacation ensembles a little flair. It provides just the right level of comfort and coziness for cooler conditions.
What to pair it with?
Pair it up with blazers, straight jeans, and footwear for a casual look. Apart from that, you can also try pairing it up with shorts, shoes, or boots also with accessories.
Where to shop it?
Jennie Knit Short Sleeve Shirt is a perfect example of how you can integrate it into your outings. Try the kooding's travel collar blouse and ribbed collar tee for that perfect chic look.
Yesstyle also has some great options Shortsleeve trim T-shirt is a great option along with that for a cute and flirty look with a rainbow ribbed knit shirt looks great.
Pastel colors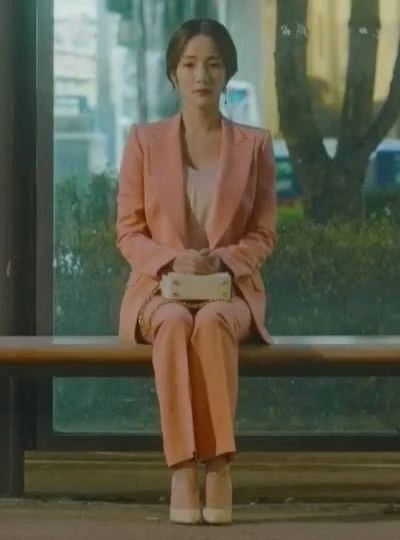 Workplace pastel attire is stylish, however, you must be cautious whenever and wherever you add shading.
If the profession necessitates one to dress formally, you may add a neutral-colored tee and pastel coat; however, if you are allowed to dress in casual attire to the office, one may go for a full pastel outfit.
There's a purpose, which has to deal with certain overtones and hues of the complexions. All textures can appear excellent in pastel colors if they are worn correctly as Korean Street Fashion Trends 2023.
Where to wear it?
You can wear them to the office, wearing pastel color pantsuit, blazers, shirts, and skirt looks classy and chic at the same time. For casual outings try wearing pullovers and shirts to colleges, universities, and brunches.
What to pair it with?
You can pair your pastel color skirts with dark color sweatshirts or boots. With a pastel color top, you can pair it with dark jeans. If you have a solid dark outfit like a jumpsuit or dress with a pastel color cardigan.
Where to shop it?
If you don't know where to start, then check out Unnielook's pastel star pullover, or even Kooding has a wave pastel shirt.
Yesstyle also has a pastel gradation knit top that looks very cute.
A-line skirts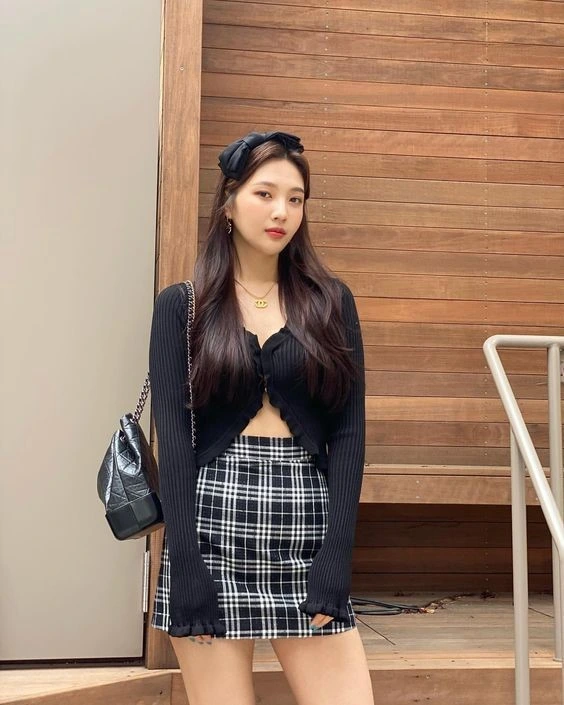 An A-line skirt looks great for a flirty yet shy look.
Modest, A-line skirts are an excellent way to flaunt elegant your legs. To disguise the gaps in the upper thigh, wear them over lace-up or ankle heels.
Where to wear it?
You can wear them to a girl's night out, to a date, and to evening dinner.
What to pair it with?
Pair it up with a crop top, a cardigan, and a blazer for an elegant look. You can also add leggings or thigh-high stockings with boots for a flirty look. also, take inspiration from Red Velvet Joy and accessories it with bags and headbands.
Where to shop it?
Unnielooks mid-line skirt looks cute, you can also check out the plain high waist skirt.
Won young's A-line skirt is a good option to check out.
Kawai fashion also has a good collection that includes vintage heart buckle skirts and the hara juku skirt is also an amazing skirt.
Yesstyle also has a slit plaid skirt that looks elegant.
Modern hanbok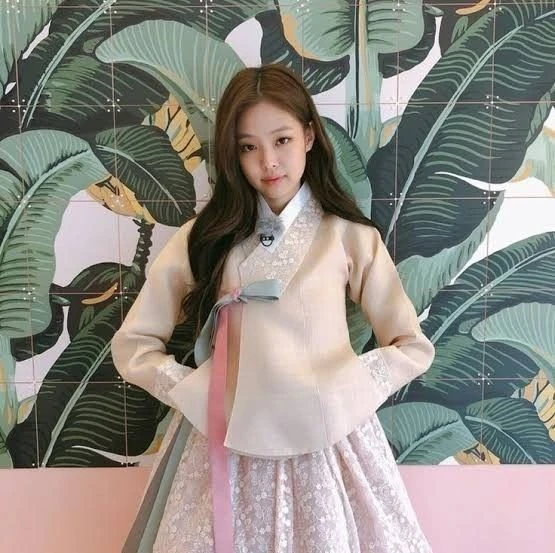 One trend to look out for Korean Street Fashion Trends 2023 is the modern hanbok.
Wearing traditional hanbok was limited to formal events like weddings.
But do you know it has given a modern transformation? It looks so cute and subtle. If you want a modest look with a fashionable twist then modern hanbok looks perfect.
Where to wear it?
There are various methods to style contemporary hanbok, you will sure to find a look you prefer. The most critical factor to remember is that there isn't any inappropriate method for wearing modern hanbok.
What to pair it with?
You may customize your appearance by wearing any footwear, such as boots or dress shoes, with a modern hanbok. The easygoing style may be improved by incorporating accessories.
Where to shop it?
These Modern hanbok skirts from Kooding can be a great addition to your street korean fashion along with white shirt or T-shirt.
It's an enjoyable way to honor classic Korean attire. Regarding the design, the size of the skirts or trousers, the elements chosen, the decorations, patterning, and typical colors, contemporary hanbok may differ from conventional hanbok.
Kooding has an amazing collection that includes pink pastel-collar jegori, you can find the same in blue color. Also if you want a minimal look white hanbok and traditional hanbok would look great.
Final Thoughts
So this was for this guide , chingu ! If you have any more curiosity for any other type of Korean Fashion Trends, then don't forget to let me know in the comment section !
Hope you enjoyed it ! Share it with your chingus and introduce them to cure and classy Korean street fashion !
Saranghae 🙂
Your Chingu …
Kdropper !
MUST READ :
6 Best International shops for Korean street fashion
6 Best online shops for Korean fashion and Kpop clothes in Asia
25 Best international shops for Korean fashion
FAQ "Korean Street Fashion shops"
What makes Korean streetwear popular?
K-pop has a strong impression on Korean streetwear, making an influence on Korean Street Fashion Trends 2023. People desire to look like one's beloved celebrities because most of the major figures in K-pop are renowned for having distinctive personal styles.

 
  What is modern Korean fashion?
Hanboks are designed to be intended for everyday casual use, or modern hanboks, having lately gained popularity not just in Korea and whilst across abroad.

Where should I buy Korean clothes?
You can buy the mentioned Korean Street Fashion Trends 2023 from Unnielooks, kooding, Kawai fashion, deabak, and YesStyle.