Annyeon Chingu-ya !
Are you also addicted to the dressing style of the female leads in the K-dramas?
Do you want to dress as the female K-drama leads regularly?
Blame it on the Hallyu Wave, but we all know that Korean Fashion has become one of the main trends nowadays.
From pantsuits for women to mini floral dresses, the fashion sense of the Kdrama female leads has become the talk of the town.
Well, I have come up with a solution for you to dress like your favourite K-drama female lead that too within a budget.
Amazon is one such platform, where you can find dresses inspired from Kdrama characters, that too under a budget of around 1000Rs.
Kdrama female lead style
If you're a hardcore Kdrama fan, it is easy to assume that you like the fashion of Korean actresses.
K-dramas have several genres, be it action or rom-com drama, you will never see a slip in the dressing style of the female leads.
From pastel skirts to black suits, Kdrama female leads are known for carrying various types of dresses beautifully, which accentuate their look.
Kdrama female leads also explore various types of clothing like oversized pullovers, modern feminine blouses, sportswear, dresses as well as ripped-jeans.
With some suggestions, you can also recreate some of your favourite Kdrama female lead fashion.
Also, you don't have to worry about the budget, because I got you covered!
Let us look into some of the best fashion alternatives like Kdrama female leads under a budget of 1000 Rs-
Kdrama inspired clothes in budget from Amazon
Cute girl look outfit Ideas from Kdramas
To achieve that cute girl look, recreating the fashion style of Park Bo Young from Kdrama "Strong Women Do Bong Soon" would be perfect.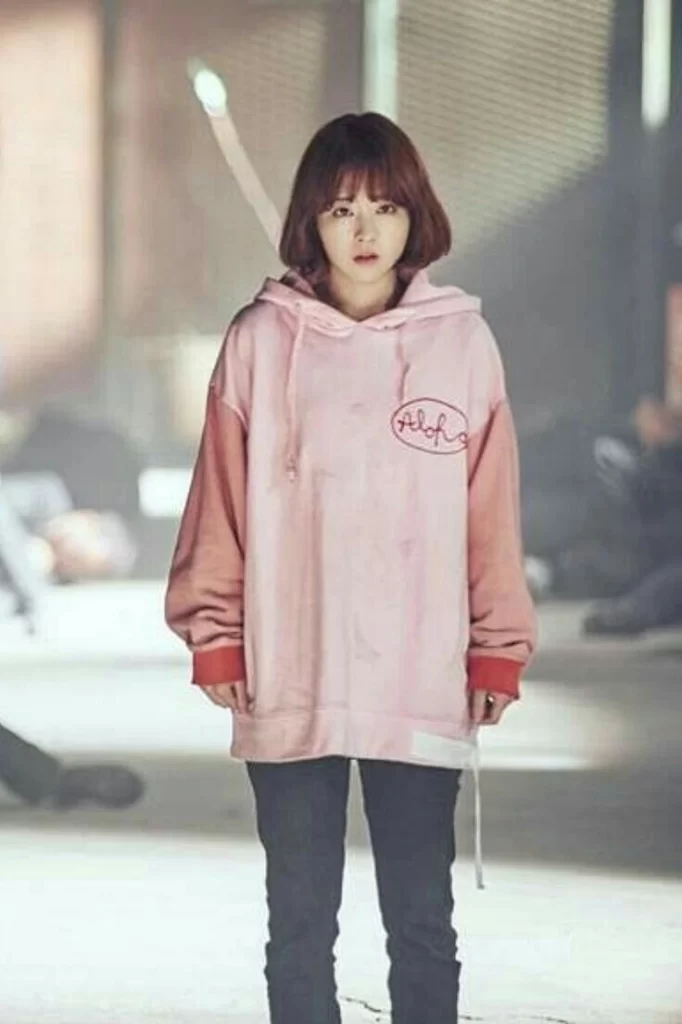 In this drama, Park Bo Young was caught wearing oversized sweaters and hoodies, with either short skirts or skinny pants.
The oversized hoodies gave made her look more feminine and smaller, which made her look cuter.
Take a look at WearIndia Cotton Hooded Hoodies and Amazon Brand – Symbol Women's Skinny Jeans from Amazon.in, to achieve the above look.
Park Bo Young also wore various types of mini skirts with pastel or neutral colour blouses.
The neutral-coloured short skirts enhanced her feminine and cute features, which was also a matter of discussion among the audience.
You can try out Style Quotient Top with the PATRORNA Women Mini Skirt to get the perfect cute girl look like Park Bo Young.
School girl look outfit Ideas from Kdramas
Do you also love the school girl style of clothing portrayed by Moon Ga Young in the Kdrama 'True Beauty'?
I know, it is difficult to get the same school uniform dress as Moon Ga Young, but I have come up with some suggestions that can help you to look exactly like your favourite female lead. Moon Ga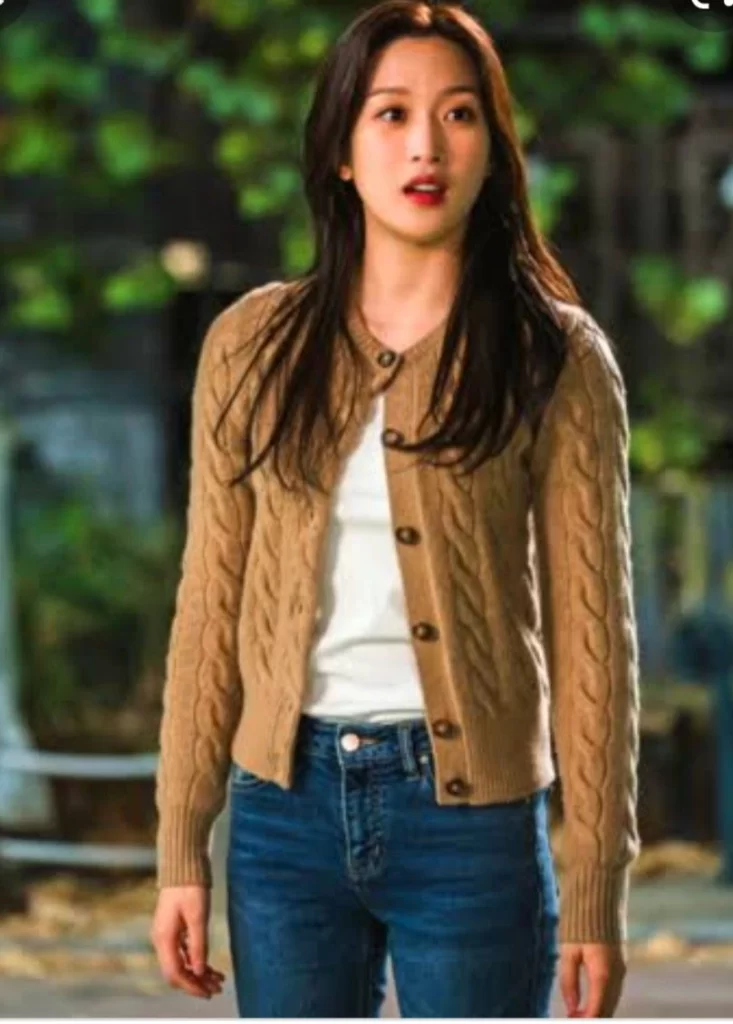 As you can see, apart from the school uniform, Moon Ga Young was also dressed in several cardigans and jeans, to highlight the look of a 'simple school girl'.
Winter is also knocking on the door, so, have a look at Ogarti Woollen Women's Cardigan and Adidas Women's Fitted T-Shirt, along with AKA CHIC Women's Straight Fit Jeans. You can combine all of these and achieve the look like Moon Ga-young in the above picture.
If you are not in school anymore, don't worry, you can still achieve a school girl look, with the following suggestions.
Get the Trend Arrest Georgette Pleated Skirt and Shaye Women's Solid Satin Shirt, with the Uptownie Jacket to achieve the perfect school girl look!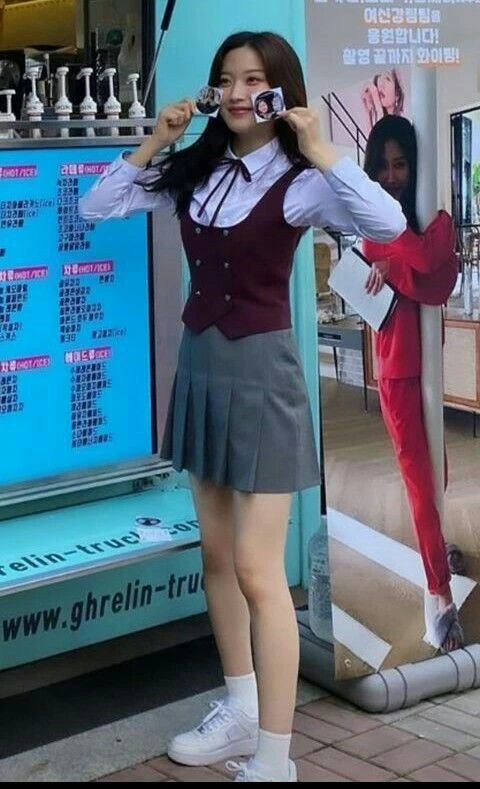 You can also carry a MOCA BackPack to feel like the stylish school girl in your town.
Businesswomen or Formal look outfit Ideas from Kdramas
Do you also want to be intimidating and give off the strong businesswoman vibes like Jeon Yeo Been in 'Vincenzo'?
In Vincenzo, Jeon Yeo Been was presented as the strong woman, who took over her father's law firm after his death.
Pantsuits were the signature outfit for the female lead in this Kdrama. The formal suits gave Yo Been an intimidating look, which became the talk of the fashion town.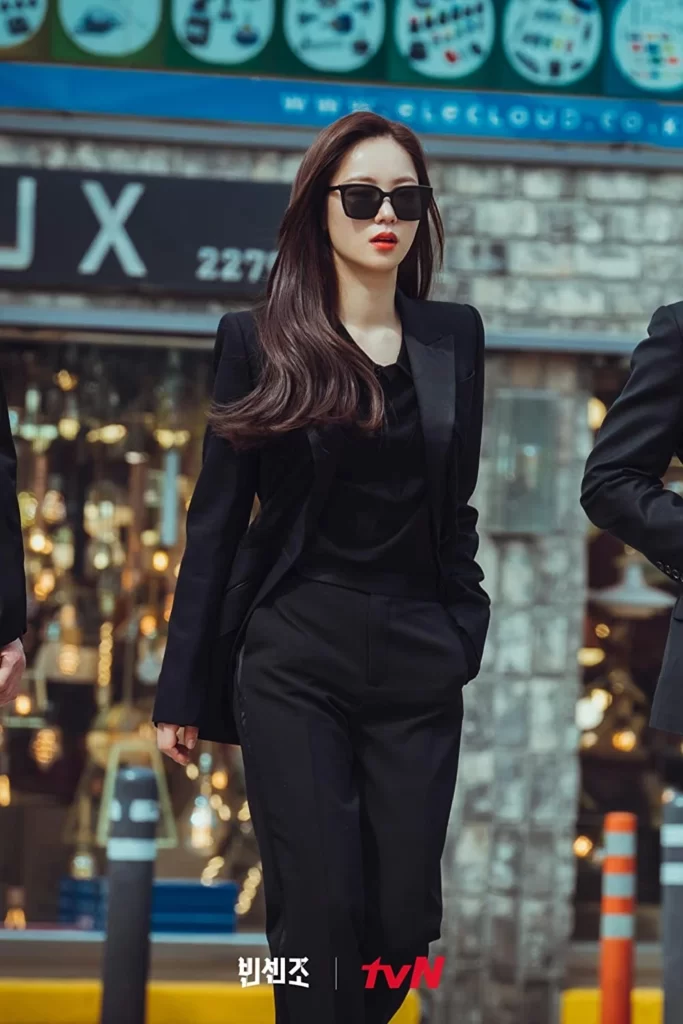 Try this Qiii Summer Blazer as well as Smarty Pants, and combine this to make the perfect pant-suit like Jeon Yeo Been. You can also add Keiraa Fashion Shirt underneath the blazer to complete the look.
Apart from black coloured pantsuits, you can also buy pastel-coloured jackets and formal pants to achieve the bossy look like Yeo Been.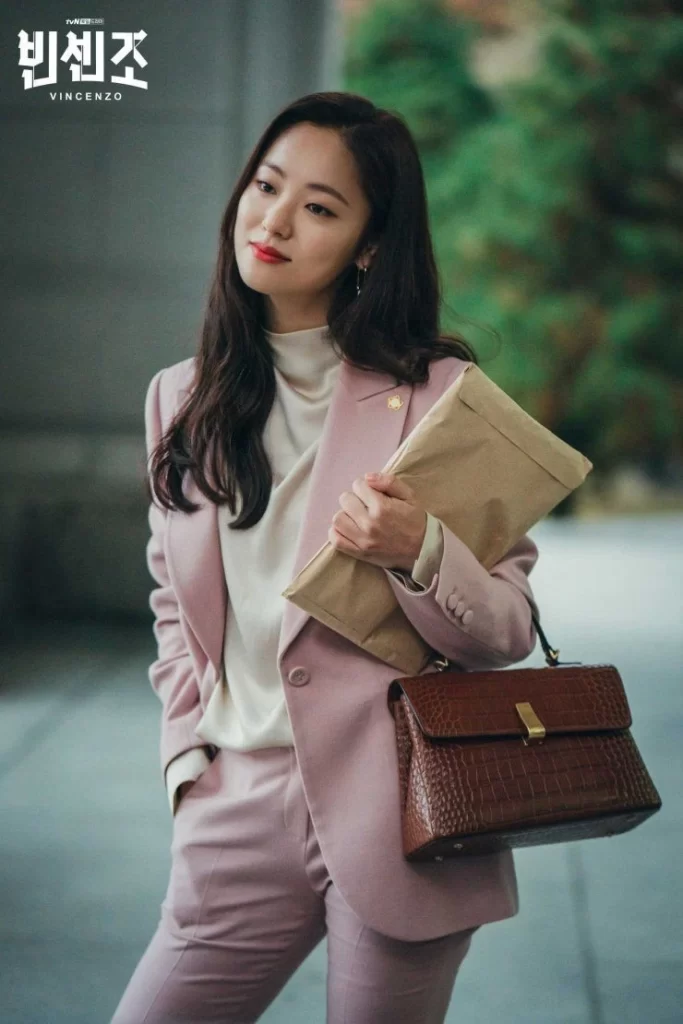 Take a look at Cottinfab Blazer and GO COLORS Pant from Amazon.in.
You can also add these BUTABY Rectangle Sunglasses with the suggested outfits!
College girl look outfit Ideas from Kdramas
Im Soo Hyang played the role of a college girl in "My ID is Gangnam Beauty".
You can see, her style is simple and imitable. She mainly wore basic light colour tops with denim on the bottom.
You can easily create the desired college girl look by visiting Amazon.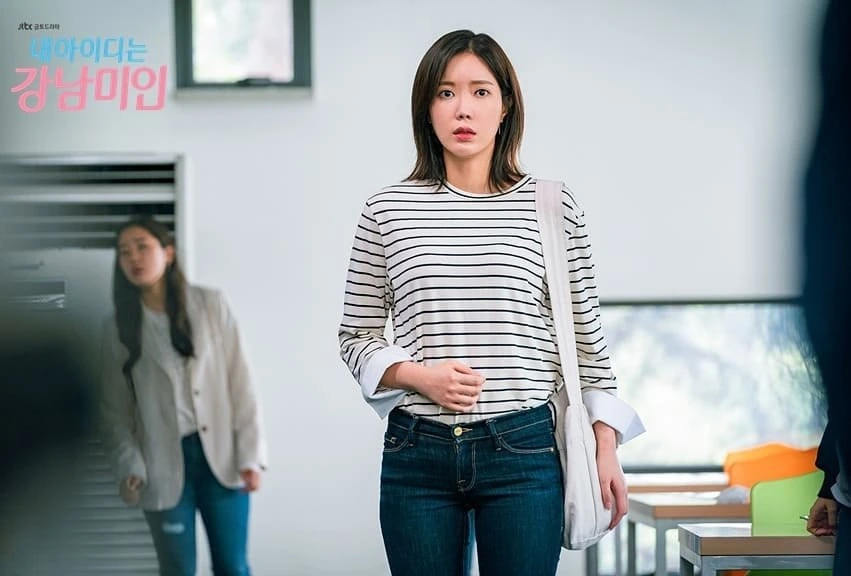 Try this Miss Chase Striped Top!
You can also go for striped shirts. For example, take a look at this Popuppataka Women's Cotton Shirt or ROYALICA Shirt to look like Im Soo Hyang.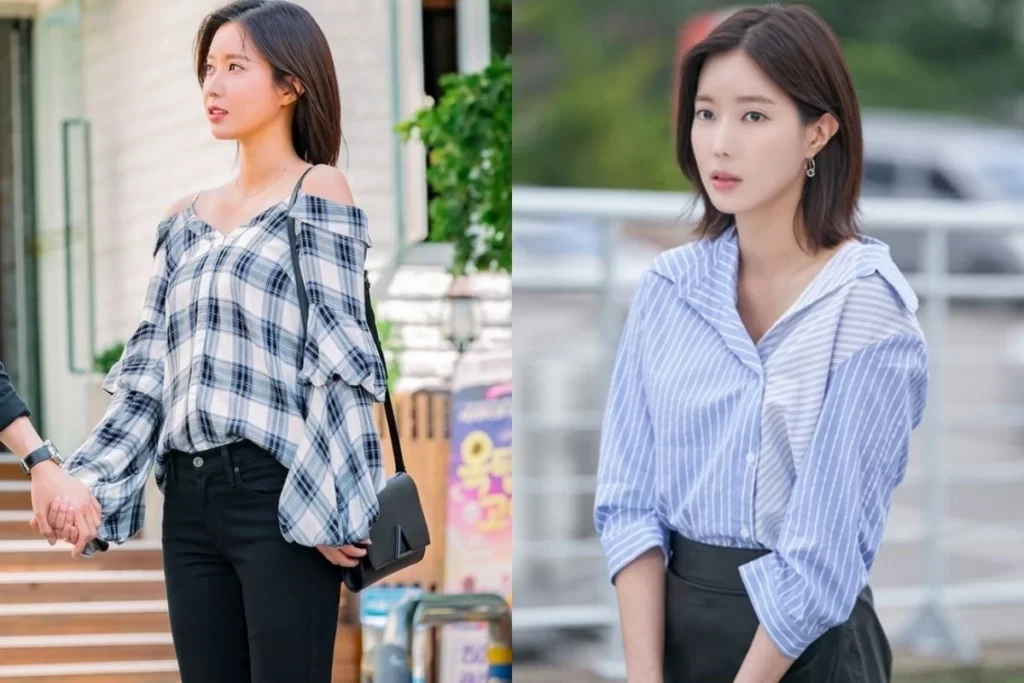 Don't forget the jeans to complete the look, for which you can try AKA CHIC Women's Regular Jeans from Amazon.in.
Add this FLYING BERRY Women's Sling Bag to complete your look!
Casual look outfit Ideas from Kdramas
If you want to try casual Korean outfits, you can take inspiration from Han So Hee in "Nevertheless".
Her look in the Nevertheless Series was all about jackets, loose t-shirts or shirts, ripped denim, and mid length skirts.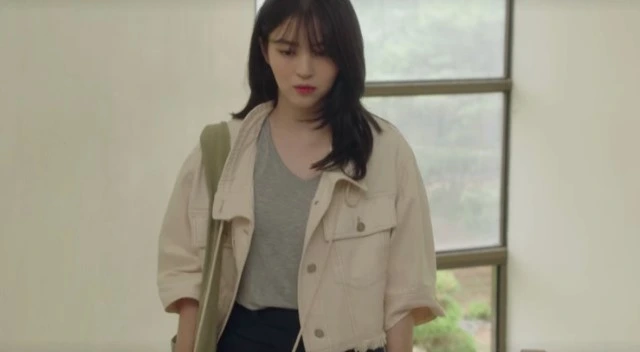 You can find DIMPY GARMENTS Jackets , as well as ESPRESSO T.Shirt just like Han So Hee, was spotted wearing in the drama. If you add these Malachi Women's Loose Fit Denim Jeans with the jacket and the shirt, it will be the perfect casual outfit.
Try to tuck in your oversized t-shirt on denim to achieve the casual look like Han So hee.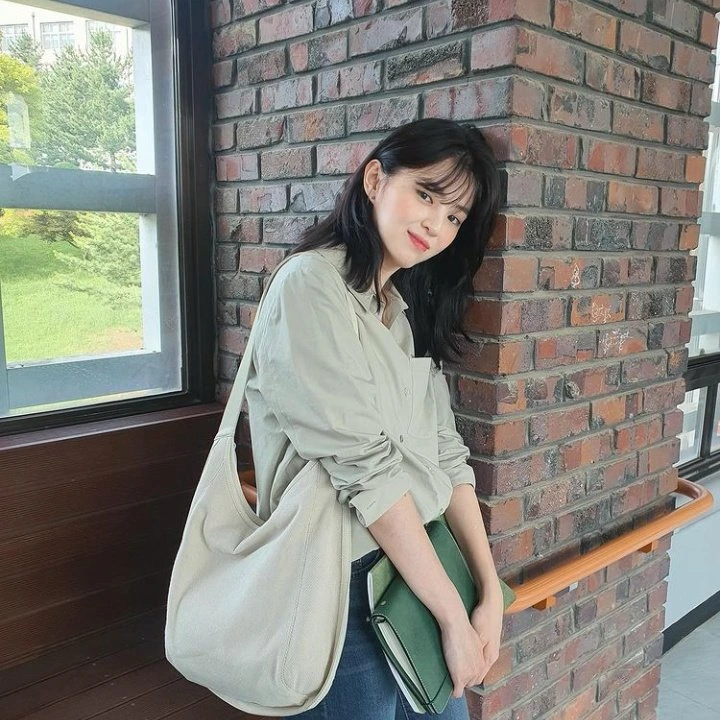 Style Quotient Women Grey Solid Top can be a perfect alternative fashion outfit like your favourite female lead in Kdrama.
Final thoughts
K-drama female leads mainly inspire us to dress in the best possible way for every occasion and mood. You will be guided to match the perfect accessories with perfectly combined clothing by the Kdrama female leads.
Therefore, try out the recommended clothes to achieve your favourite Kdrama inspired female lead style and make yourself look effortlessly beautiful!
Let me know which of these looks you are going to try or if you want any other type of style guide , in comment section ?
Saranghae :0
Your chingu…
Kdropper !
MUST READ
Where to buy BTS merch in India?
Best shops to buy Korean fashion in India
Unnie Looks review – Kpop clothing
Agassi and Sanai review – best Indian Korean fashion store
FAQ "Kdrama inspired clothes"
How do I dress like a Korean girl?
You can try the recommended clothes from Amazon.in to dress like Korean girls.
How can I get the Korean style?
You can visit Amazon.in the website, and search for outfits inspired by the Kdrama actors to get the perfect Korean style.
Where to find Korean dresses on a budget?
You can find the best affordable Korean clothing deals on Amazon.in.
How to look like a Korean actress?
You can recreate their makeup as well as their dressing style. You can dress yourself up like Korean actresses within a budget by finding the best clothing alternatives from Amazon.in.
Which Kdrama has the best outfits?
Every Kdrama actor has a unique style. Recently, Vincenzo and Hotel Del Luna has been voted by the netizens to have the most stylish outfits. You can find these kdrama-inspired outfits on Amazon.in.
Does the Kdrama character get free clothes?
The Kdrama actors and actresses are mainly styled by their stylists. In many cases, they get the opportunity to keep some of the outfits with them, or they have to purchase them.
Why does Kdrama blur fashion brands?
Korean broadcast companies have strict rules against showing the name of the brands. Therefore, they blur out the name of the fashion brands.