Annyeon Chingu-ya !
Do you want to recreate the style of BTS members within a tight budget?
Do you want to dress like your bias on an everyday basis?
If you are looking for BTS inspired look and clothes then this guide is for you…
Apart from being a famous boy band, BTS members – Jin, Suga, Jimin, RM, J-hope, V, Jungkook are also known for their exceptional fashion. Their head-to-toe trendy clothes and accessories, make people want to recreate their style.
Gucci, Louis Vuitton, Channel, Balenciaga, and Burberry are some of the staple fashion brands that the BTS members keep in their wardrobes.
We all know, that even if their fashion sense is extremely desirable, simultaneously it is super expensive.
It is difficult to wear luxury clothing items like BangTan boys on daily basis.
What if I say that there are cheaper alternatives just like their clothes, that too under 500 Rs?
Unbelievable right?
You can find some of the best fashion alternatives like BTS members within a budget of just 500Rs.
What is so special about the fashion of BTS members?
Due to the Hallyu wave in India, people have gained a deep knowledge regarding the Korean lifestyle which includes food, music, art, and especially fashion.
BTS members are one of the main reasons behind the growing Korean lifestyle wave in India.
We have seen that their good looks are more often accentuated by their unique fashion sense and clothing style.
From chic formals to streetwear, each member highlights their personality through their fashion.
Therefore, the trend of wearing BTS-inspired outfits has also increased.
This is your chance to match your outfit with your BTS bias that too under 500Rs.
You can find brown trousers just as V likes to wear and black oversized t-shirts like Jungkook's fashion all under one online website Amazon.
Let's find out some of the best BTS-inspired outfits under 500Rs-
Dress like BTS
Jin inspired clothes in Budget
All ARMYs know that pink is one of the favourite colors of BTS's worldwide handsome Jin.
The combination of a pink hoodie and jeans is a comfortable fashion for Jin.
The winter is also approaching soon, so a hoodie will become an essential item for your closet.
Here is the guide- Try this solid Fab Ikshvaku Men's Fleece Hooded Hoodie with HOVAC Stylish Blue Skinny Fit Jeans. You can also look out for several other bottom options, such as these Vivaan Stretchable Jegging, just how Jin likes to style his clothes.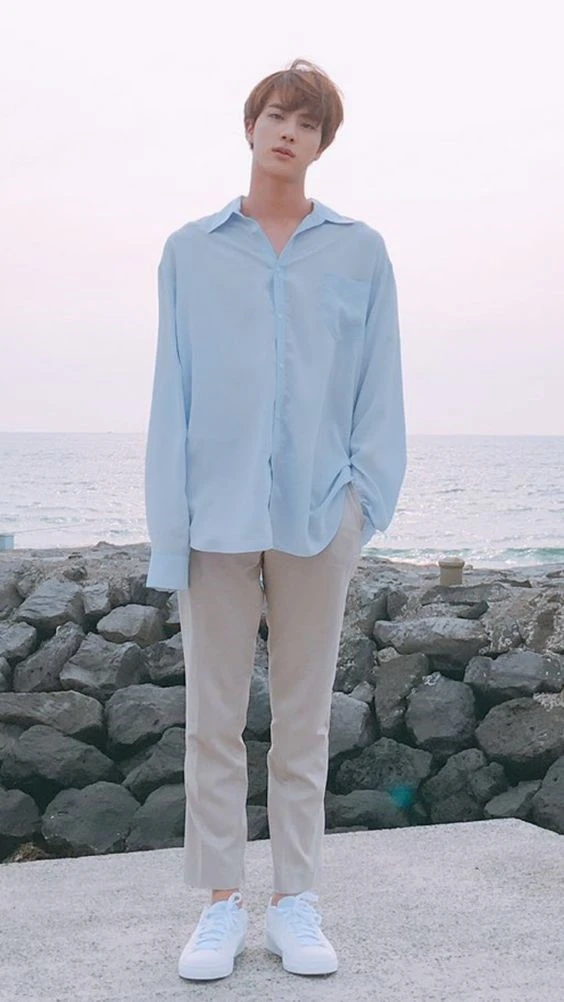 Or you can add Dennis Lingo Men Shirt to your wardrobe within a tight budget!
Suga inspired clothes in Budget
As you can see, Suga likes to avoid bright colour clothes and prefers basic colours.
Black and white are the two most important colours in the style statement of Suga.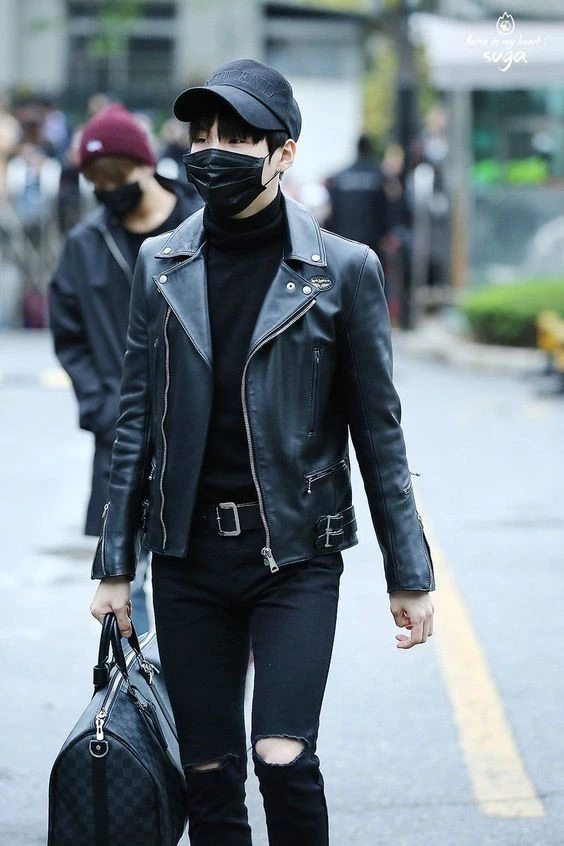 You can carry an all-black outfit, combined with KOTTY Skinny Jeans with MONTREZ Jacket and Ideation T-Shirt underneath.
Suga also likes to add a baseball cap or a black sunglass to make his clothing style cooler.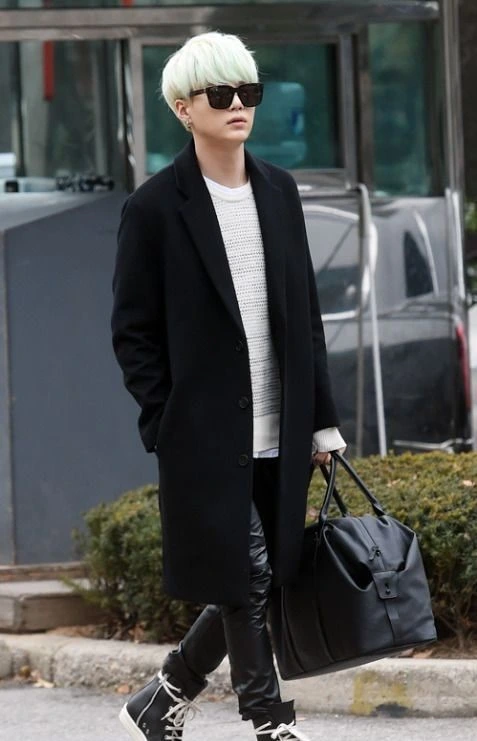 Accessorise your look with G K Enterprises Black Solid Caps and Creek Unisex Polarized Square Sunglasses to achieve a Suga appropriate look this season!
Try out JAI TEXTILES Men's Cotton Casual Slim Fit Checkered Shirt to recreate Suga's viral iconic airport fashion!
You can also find appropriate black shoes to complete your Suga-inspired outfit from Amazon.
J-hope inspired clothes in Budget
J-hope is famous for his quirky oversized streetwear outfits. It is your chance to become a fashion icon like him, without spending a fortune on your clothes like him.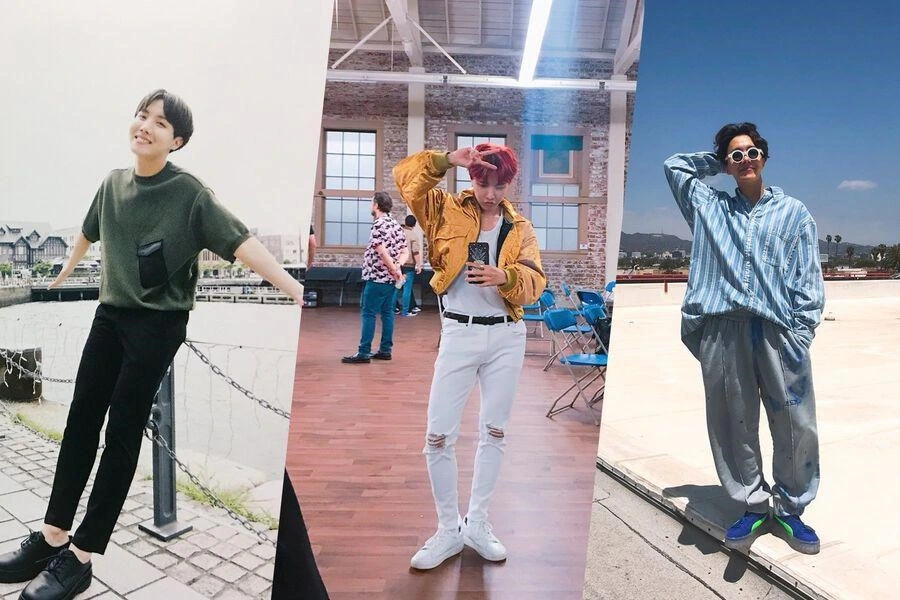 Here's the guide to finding dresses like J-hope:
You can check this Vierdo drop shoulder oversized t-shirt from Amazon, which has a quirky print and a hint of streetwear fashion
Or you can try this Rodzen quirky patterned t-shirt, with Whitewhale Baggy Pants to gain the look like J-hope!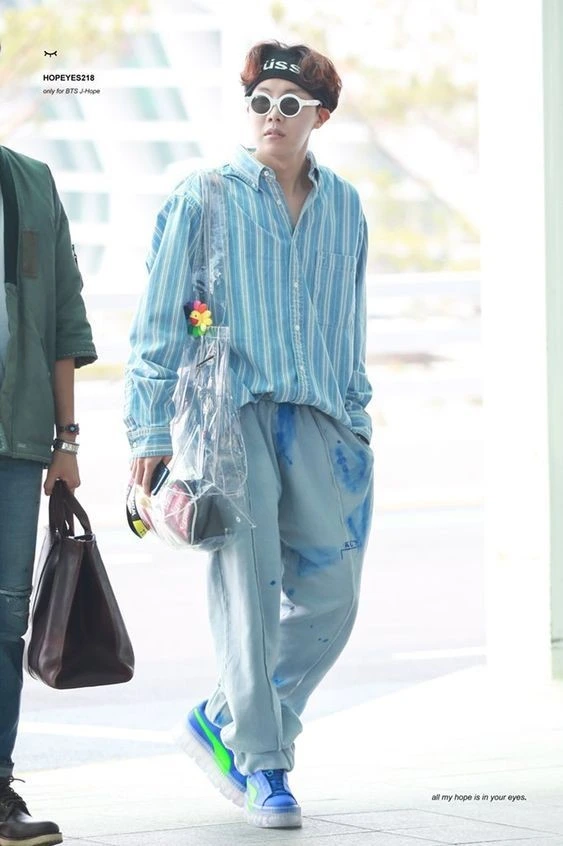 Or throw this Majestic Man striped Shirt as the picture above with a denim pant to get the HOBI vibes !
RM inspired clothes in Budget
RM likes to keep his fashion simple, as you can catch him wearing hoodie and denim most of the time. The leader also prefers neutral colours such as grey, white, off whites and beige.
This winter play with Ja Qual Full Sleeve Black Sweatshirt to look like RM and carry it with Chromozone Girl's Loose Pant
You can also recreate this fun easy going style just like RM with DIMPY GARMENTS Dungaree from Amazon.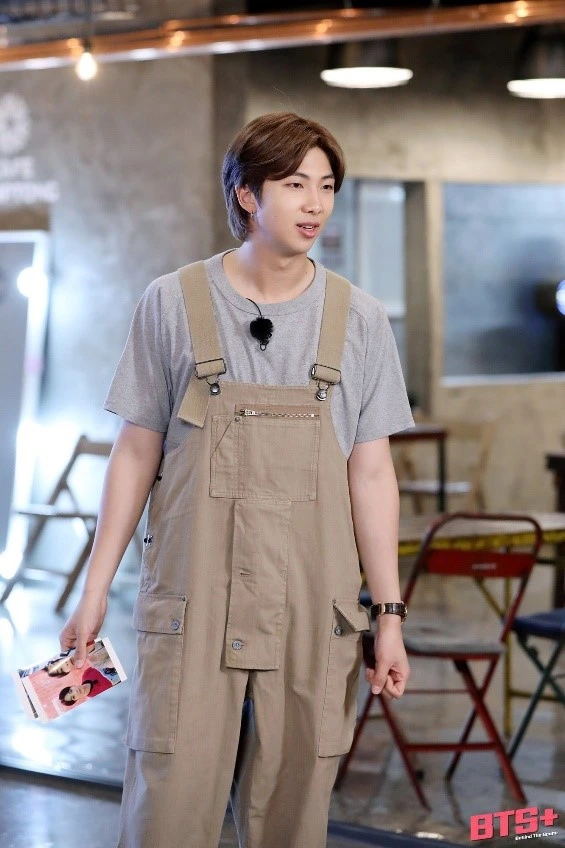 A simple army green colored like Funday Fashion Plue Size Full Sleeve Solid Casual Jacket can also help you to recreate RM's style.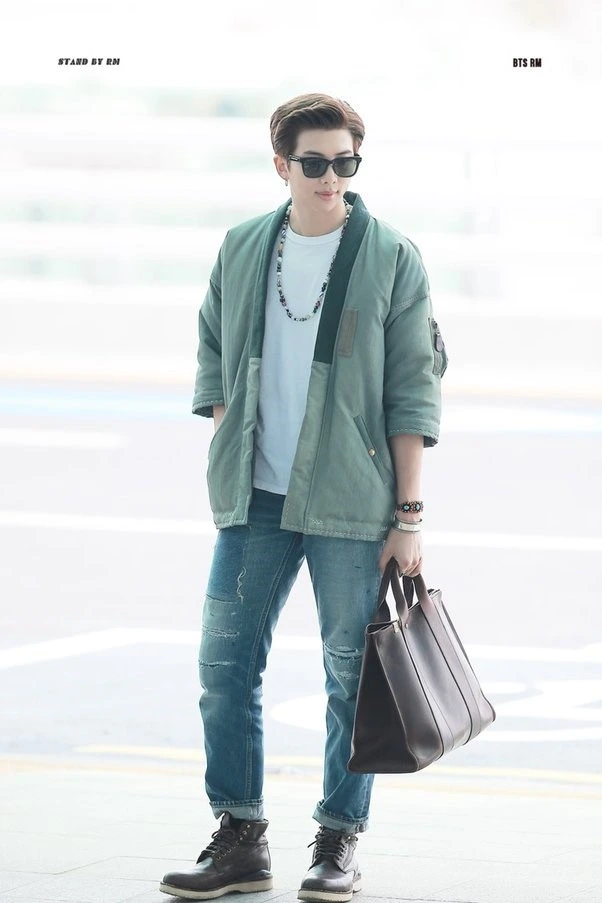 A chic ALIZA Tote Bag can complete your entire RM-inspired look!
Jimin inspired clothes in Budget
Jimin prefers loose shirts tucked in tight pants over any oversized streetwear. Elegance and chic are the two main factors that Jimin like to add in his fashion statement.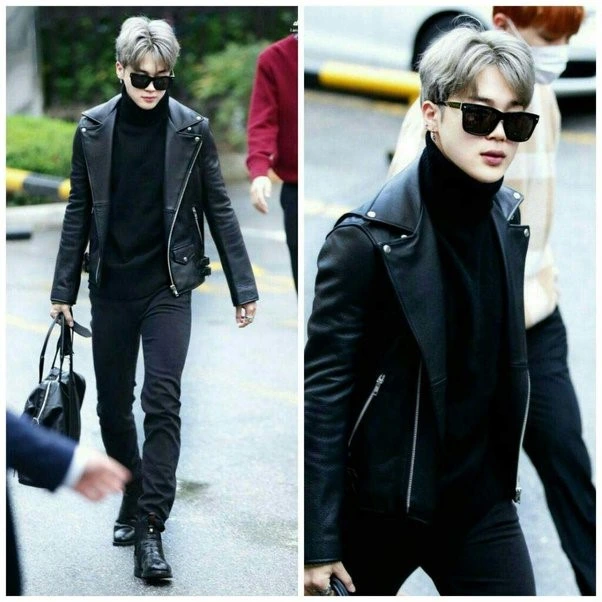 On Amazon.in you can find C.Cozami Casual Shirt, and pair it with OzonePLus Women's Slim Fit Denim Jeans to achieve the perfect look like Jimin!
Do you want to recreate his look from Spring day music video?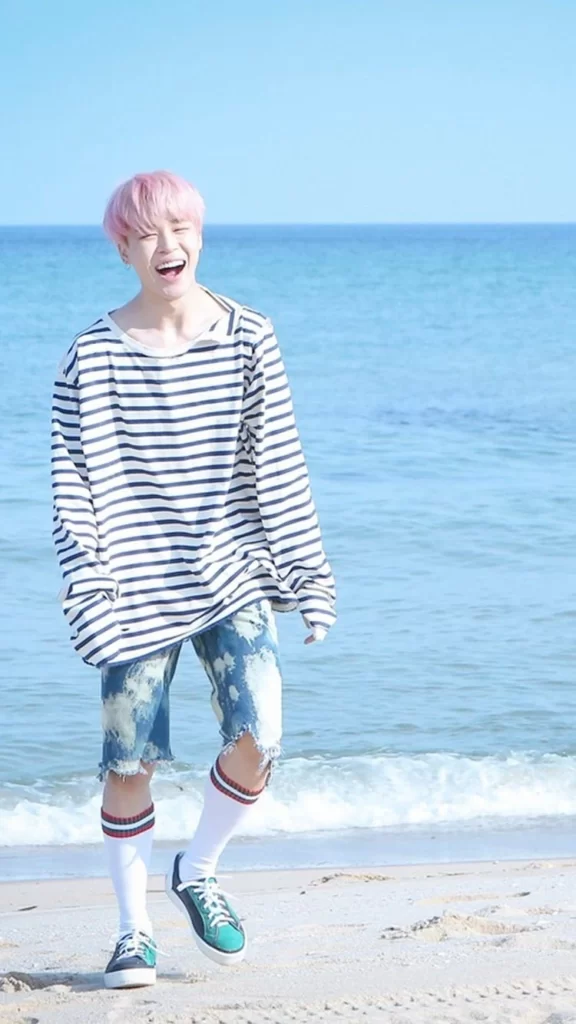 Check out Merchant of Designs Black and White Stripe Round Neck Cotton Blend T-Shirt from Amazon to achieve Jimin's music video appropriate look.
Check this Classic Leopard Print top, just like he wore in the Fake Love music video.
"V" Kim Taehyung inspired clothes in Budget
The color palate for V's outfits remains in between brown, beige, olive green, grey, and black.
To include the fall colors in your outfit, you may try these DIGITAL SHOPEE trousers from Amazon.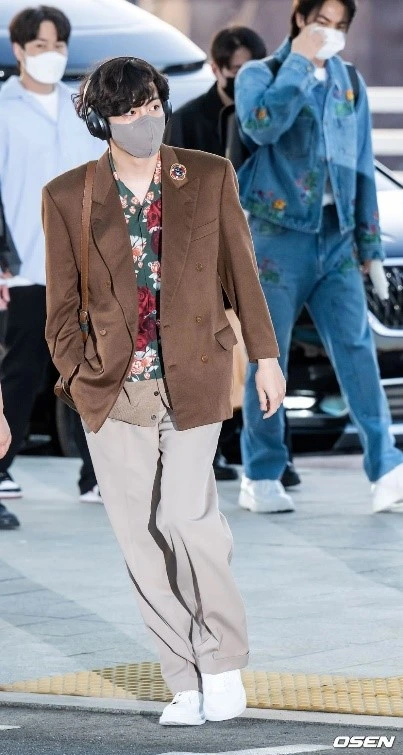 Try to layer your basic white t-shirt with a Retrobella Women's Cotton Casual Jacket to complete your outfit like "V
"!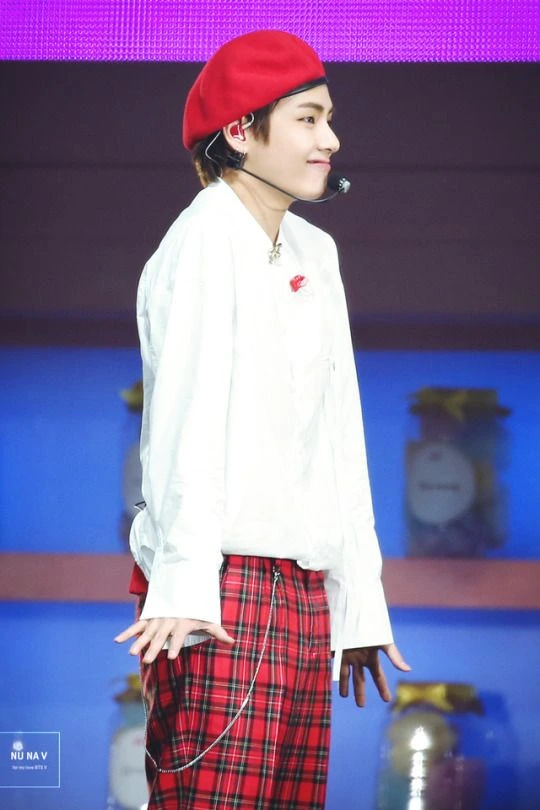 You can also accessorise you entire look like V with AXTITUDE Beret Cap on a white shirt or T-shirt for cute TAE look.
Jungkook inspired clothes in Budget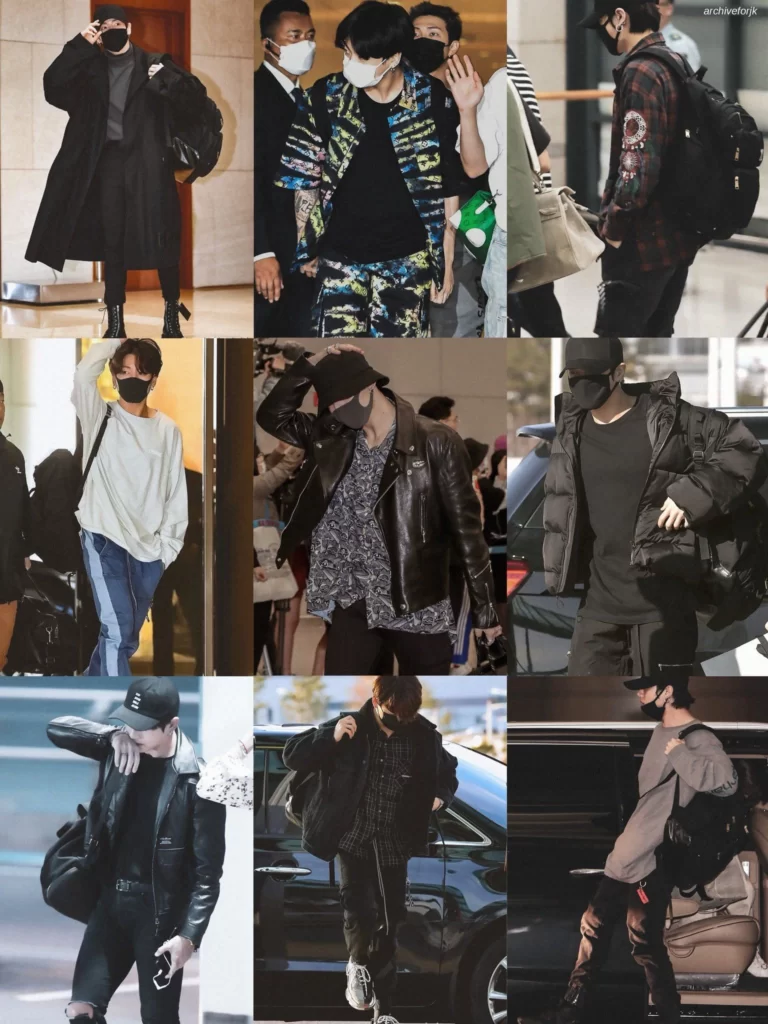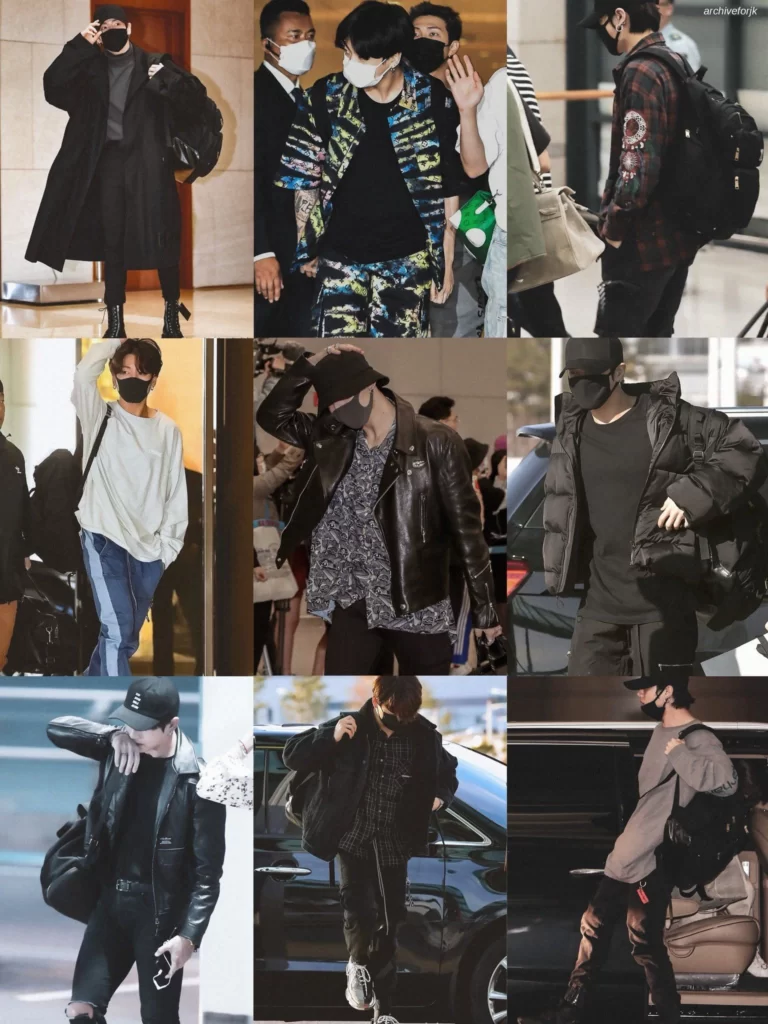 Black oversized jackets black baggy pants and black chunky boots are some of the main outfits of Jungkook. To recreate his style, you have to focus on purchasing black outfits. Don't forget a bucket hat!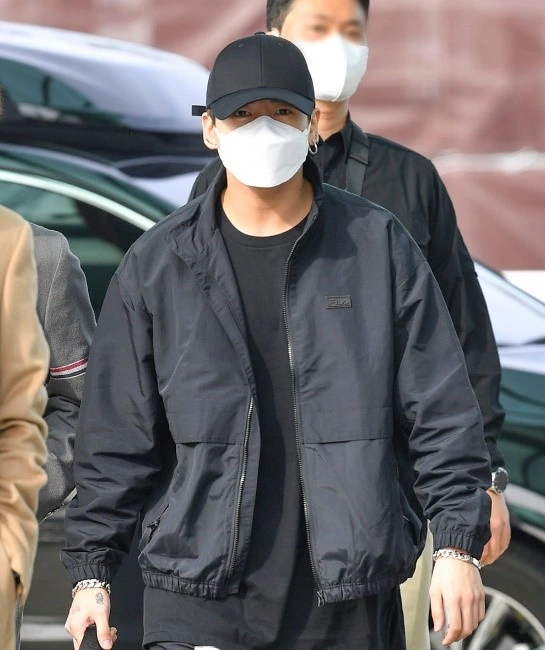 You can wear FUNDAY Oversized Tshirt and pair it with VOXATI Boy's Solid Regular Jacket to achieve Jungkook's fashion aesthetics. You can also check out STYLISH ARROW Jogger to make yourself look like your bias.
You have to add the DECKY Cotton Bucket Hat to your shopping cart to look like the Maknae of BTS!
Take a look FUNDAY FASHION Jacket and Leriya Fashion Dress Pants to recreate Jungkook's iconic 190512 Speak Yourself tour look.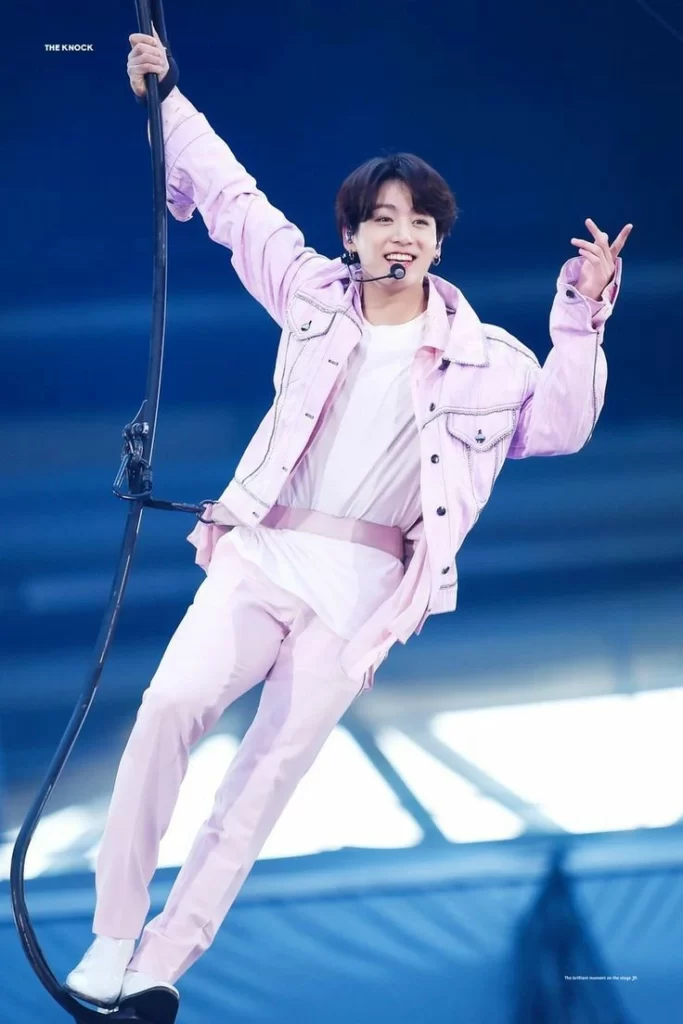 Final thought
It is easy to recreate the fashion if the BTS members are within a budget of 500Rs. You can also look effortlessly good in the BTS-inspired outfits.
Do you find these recommendations helpful for finding out BTS-inspired outfits for just under 500 Rs?
If you shop any of this to recreate BTS's look then don't forget to share it with me on Instagram 🙂
Let me know which of these looks you are going to try or if you want any other type of style guide , in comment section ?
Saranghae :0
Your chingu…
Kdropper !
MUST READ
Best shops in India to buy cheap BTS merch
How to dress like Kdrama Feamale lead in Budget
Best shops for Korean fashion from India
Agassi & Sanai review : Best Korean Fashion store in India
FAQ 'Dress like BTS"
How do I dress like J-hope?
Check J-hope-inspired outfits as baggy pants, quirky T-shirts etc. and find the cheapest alternatives guide we mentioned above.
Who has the best fashion sense in BTS?
Each member has different and unique fashion sense. But J-hope and Taehyung are known for their fashion sense.
What kind of clothing Brands BTS prefer?
BTS prefer luxury fashion brands like Gucci, Louis Vuitto, Balenciaga, Burberry and more. However, you can find cheapest alternatives of BTS-inspired outfits on Amazon.
What kind of style does BTS have?
BTS started with Hip-Hop inspired outfits during their debut. There clothing style has changed a lot since then. Check above guide for each memeber's style guide.
How do I dress like BTS?
You can layer jackets over basic t-shirt and denims like RM or you can go for a oversized t-shirt like J-hope. See some of the best options on listed above..
What is Taehyung's fashion style?
Taehyung like to dress in fall colours.

Why does Jungkook always wear oversized clothes?
JungKook prefers comfort over crazy fashion. You can also find comfortable oversized shirts t-shirts on Amazon.
Who dresses better in BTS?
According to fans, V and J-hope are the most fashionable members of BTS. You can also achieve a look like J-hope and V with best clothing alternatives with above mentioned guide.