Annyeon Chingu-ya !
Have you ever thought of dressing like your favourite female kdrama lead?
Are you looking for the perfect destination to find fashion just like the female kdrama leads that too within a budget of $20 or $30?
Don't worry! I got you covered.
Yes style is a website that offers the latest trendy fashion items, within a reasonable range.
You don't have to worry about the additional international shipping fees, as it charges extremely affordable amounts.
If you want to create a female kdrama lead look under the budget of $20, $25, and $30, Yes Style is the perfect choice for you.
Why are the female lead's fashions of different Kdramas trending?
Korean fashion style has become a matter of topic in every fashion market.
You will notice people talking about oversized t-shirts, neutral coloured co-ord sets, ripped jeans, bucket hats and pastel colour dresses, which are some of the main elements of Korean fashion.
If you are kdrama fan, then I am assuming that you love the way the female leads are dressed in the kdramas.
Are you looking for some of the best kdrama feale lead fashion recommendations with a budget?
Then keep on reading! All recommended products on this list are within range of $20-$30
Kdrama female fashion trends in 2023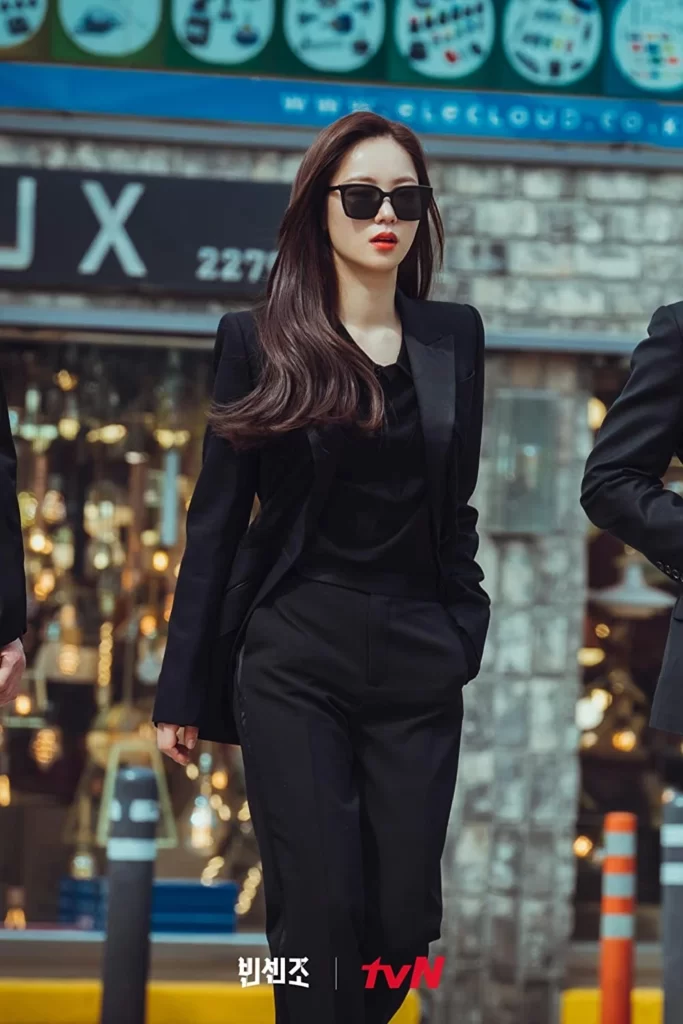 Do you watch Kdrama regularly? Then I guess, you have watched one of the most talked about kdrama Vincenzo.
If you are looking for Kdrama-inspired formal suggestions, then I would like to recommend some of the best looks of Jeon Yeo Bin from kdrama Vincenzo.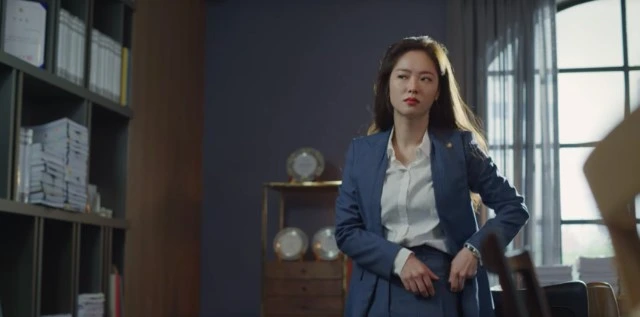 Jeon Yeo Bin played the role of an advocate, working against serious crimes. She was spotted wearing solid-coloured suits. She wore both pastel suits as well as all-black formal suits.
If you want to recreate these edgy looks, try out these Coris – Plain Single-Breasted Blazer / Wide-Leg Pants or Yako – Oversized Double-Breasted Long-Sleeve Blazer from Yes style.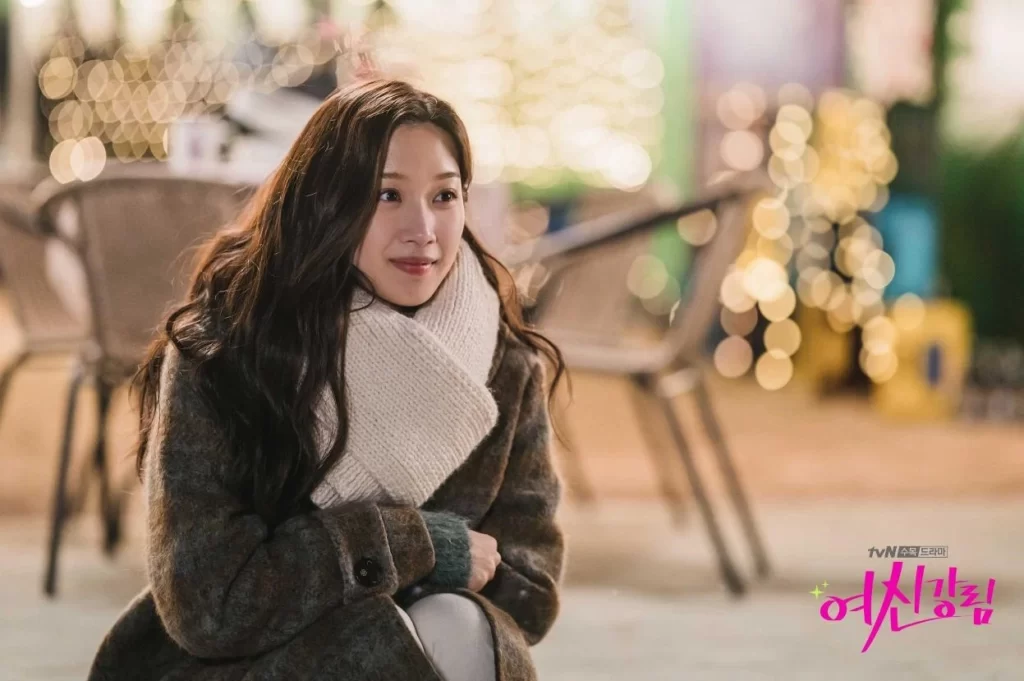 Winter is just around the corner, and kdrama female lead-inspired fashion items are the only way to look effortlessly gorgeous even in the lowest degrees.
Let us look at some of the recommendations!
You can recreate this look of Moon Ga-Young from True Beauty, for acheiveing the winter appropriate look. Heavy scarves and thick jackets were the signature style of the female lead in this kdrama.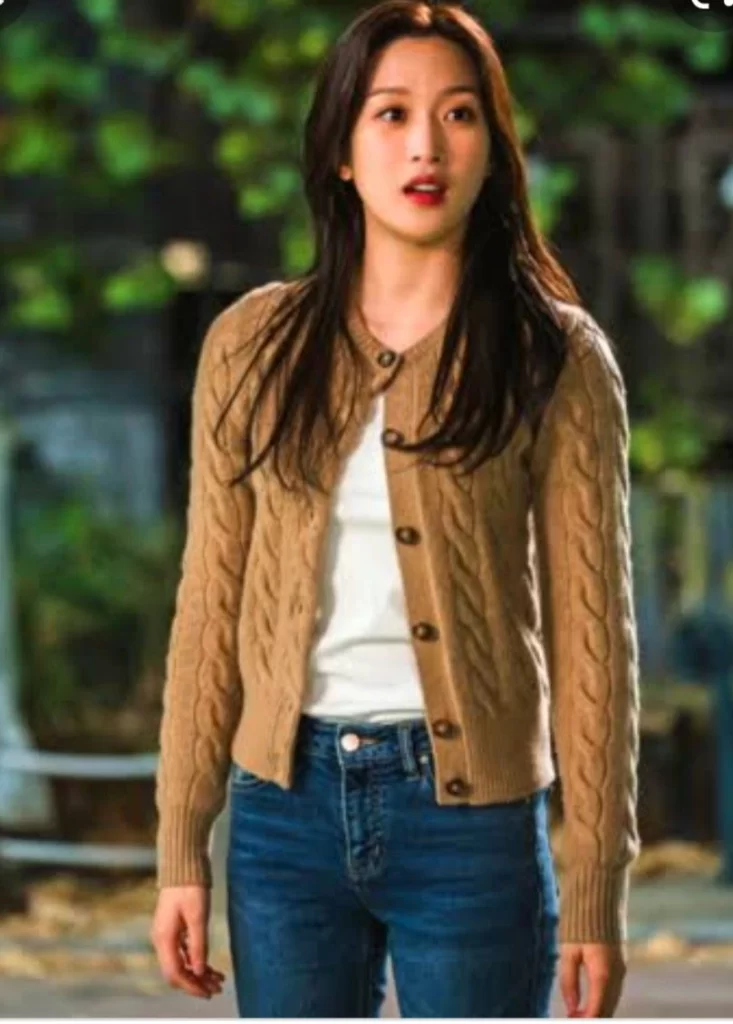 Check out this Flotto – Long Sleeve Collar Pocket Crop Jacket and Ordinario – Cable Knit Scarf to achieve the desired winter look like Moon Ga Young.
You can also try out Scentwood – Cable Knit Cardigan to recreate the above look!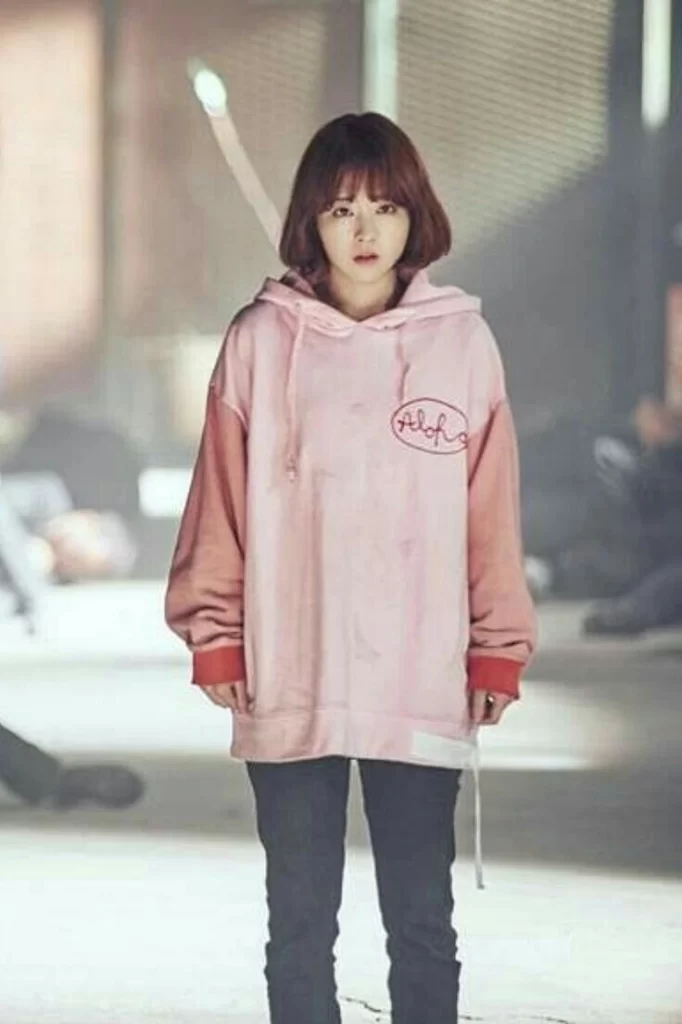 Streetstyle wear is comfortable and easy to carry. Are you try to find out the best Kdrama fashion inspired oversized clothes?
You can recreate the look of female lead of Strong Woman Do Bong Soon!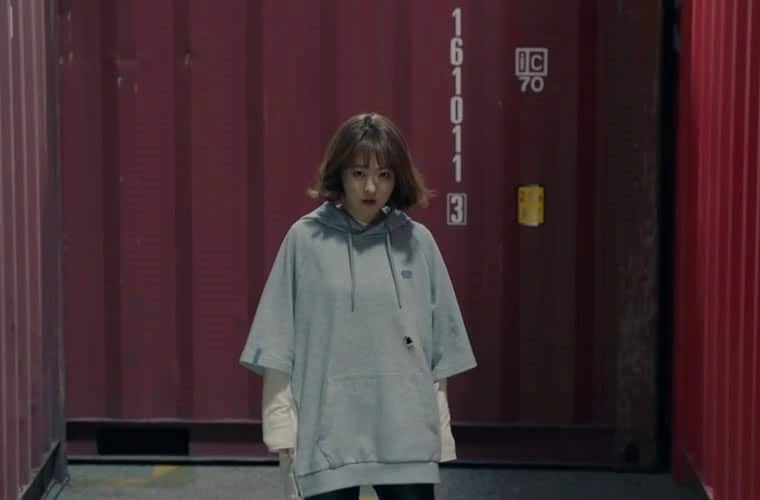 Take a look at this Ilda – Heart Applique Fleece-Lined Hoodie under the budget from Yes style, to obtain that oversized hoodie look of Do Bong Soon.
You can also try this oversized Ketaph – Letter Embroidered Zip-Up Hoodie for look of second picture.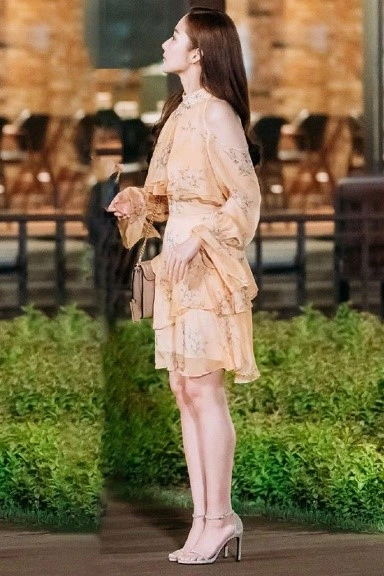 Pastel dresses are one of major fashion trend among the kdrama female leads.
Let's have a look at the fashion style of secretary Kim from "What's wrong with Secretary Kim?" to achieve some of the best dresses recommendations.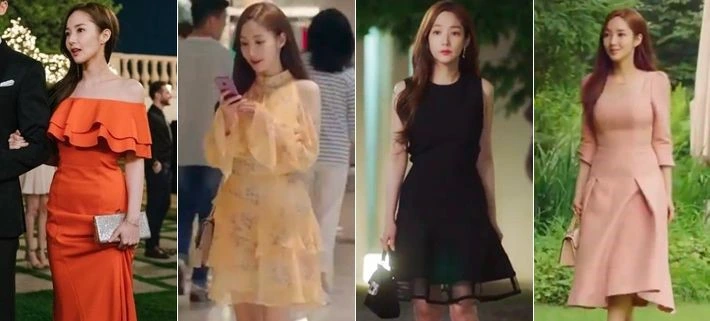 Secretary Kim was spotted wearing pastel coloured flowy dresses, which helped in accentuating her looks. From party gowns to little black dresses that are worn by Secretary Kim, you can find similar deals under a budget from Yes Style.
Try out Dictynna – Short-Sleeve Square Neck Mini A-Line Dress (such a pretty black dress 🙂 to gain the evening party look. Orr you can try this Leoom – Floral Print Long-Sleeve Chiffon Mini Dress to achieve the flowy dress look just like secretary Kim.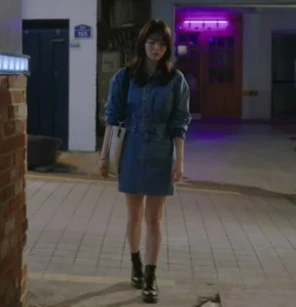 You will notice that one thing is constant about Korean fashion. Despite of seasonal change, denims are pretty famous in Korea.
Here you can see Han So Hee from Nevertheless drama wearing some of the best denim outfits!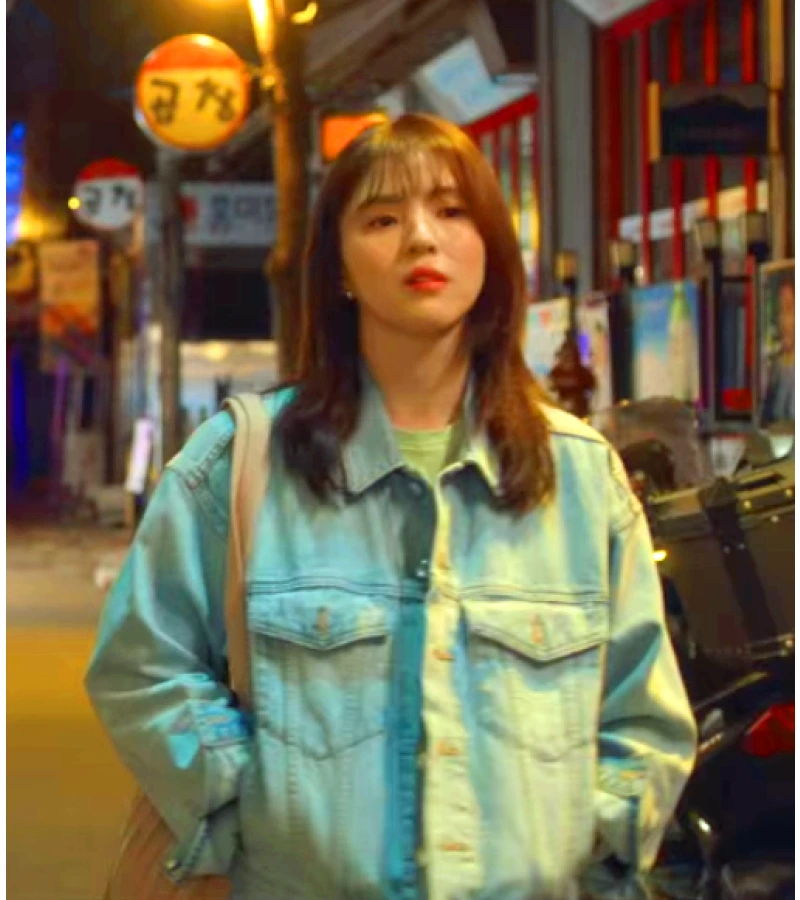 You can style this Shopherd – Elbow-Sleeve Denim Mini A-Line Shirtdress just like Han So Hee like the above image. 
You can also try out With You – Washed Cropped Denim Jacket to match your outfit with your favourite kdrama female lead, that too under a budget.
Final thoughts
Finding favourite kdrama female lead inspired looks under a budget can be an easy task.
All you have to do is to visit YesStyle.com to find some of the best Korean fashion outfits. This is your change to look like your favourite kdrama female leads. Don't miss it!
Hope you enjoyed this guide ! Comment your favourite look to let me know what do you like?
Saranaghae 🙂
Your chingu…
Kdropper !
MUST READ :
6 Best International shops for Korean street fashion in 2023

Korean Formal Clothes International Shops
FAQ "Dress like Kdrama female lead"
Why are Korean dramas becoming popular?
The plots behind every drama are relatable to the audience. You can get easily addicted to Kdramas!
Why is Korean fashion trendy?
The Hallyu wave has spread all over the world. People are wanting to look like famous kdrama leads or kpop idols to achieve effortless fashion looks. You can look for some of the trendy Korean wear at Yes Style.com.
Where to find K-drama inspired dresses?
You can try the above recommendations from YesStyle.com.
Which K-drama has the best outfits?
According to the popularity index, Sky Castle, Vincenzo, and start-up are some of the kdramas that have highlighted some of the best fashion styles of the characters.
Where can I find a dress like IU from Hotel Del Luna?
You can recreate her look by trying out the Korean fashion items from YesStyle.com.
What is the difference between Korean and American fashion?
Korean fashion is more conservative and general. In America, there is no particular limit as you can dress as you want.