Content:
Korean fashion trends
Korean formal wear guide
Best shops for formal wear purchase for both men and women
Anneyon Chingu-ya !
Do you want to dress up like Korean Formal Fashion?
Yes you would need some shops and websites to buy Korean formal wear outfits !
The helping hand for your wardrobe is here!!
Scroll down to know more about the ongoing formal wear trend in Korea and worldwide fashion industry
Interested in formal wears but don't know how to style them?
Don't worry, this is the perfect guide for you as to how to maintain elegance with formal wear and where can you grab these Formal Wear Looks.
Stay tuned to know the best formal wear shops linked below.
Korean Formal Wear Fashion Trends
Korean fashion has always been popular among the young adults and they never fail to impress the world with new trends in clothes for both men and women.
Although the "Street wear" fashion is prominent but it can never go wrong with FORMALS.
You might wonder that formal wears are only for offices and corporate gatherings; however, we get to see that now-a-days formals are in trends and it gives an extra score to your elegant and chic look.
All your favorite K-Drama actors and K-pop Idols are to be seen with formal wears and they look absolutely fantastic!
The current fashion trends include chic, elegant and classy looks. All these looks are possible if you go for Formal wears.
To upgrade your style and wardrobe match the Formal checkered crop blazer with a pearl neck piece.
You can also wear formal trousers with plain shirt and a bracelet to create a handsome look.
Check these lists of websites to shop your favorite cloth online with just one click away!
Best shops for Korean Formal style online
Kooding is the best online website to shop Korean clothes for men and women. The variety of items is what makes the store so convenient and reliable.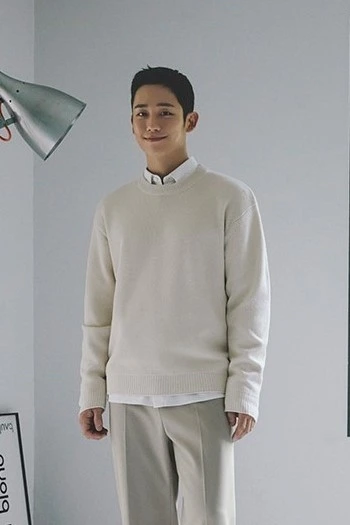 The Korean actor Jung Hae In styled the 'Semi Oversized Knit' of cooler tone giving the perfect formal University look.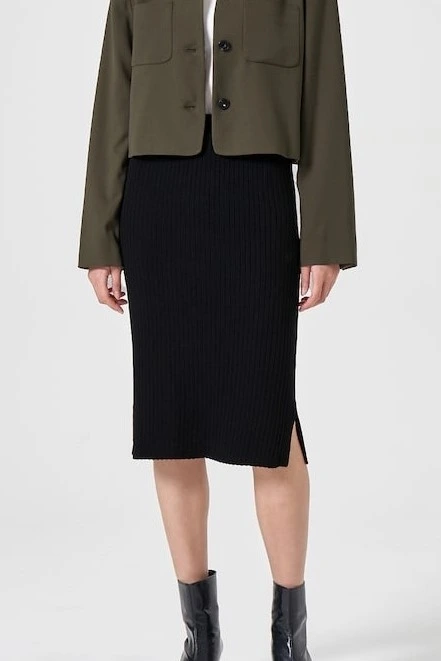 8seconds
This skirt is all in one since you can wear it in the office as well as in a casual outing. The side slit in the skirt makes it a multipurpose wear.
This website provides the best ranges of Korean accessories of all types and trends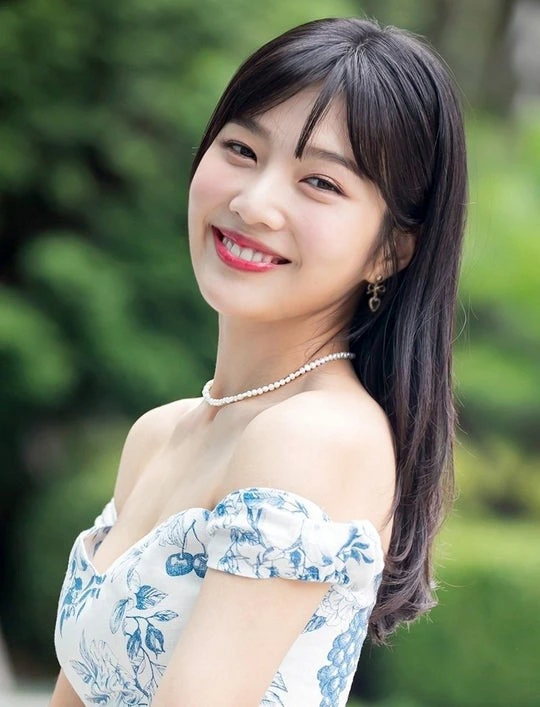 Red Velvet Joy wears 14k Diana Natural Freshwater Pearl Choker Necklace.
The gorgeous Idol cum Actress JOY, wears the Pearl Choker Necklace
Pearls uplift the formal wear look towards elegance and beauty and is a must-have accessory!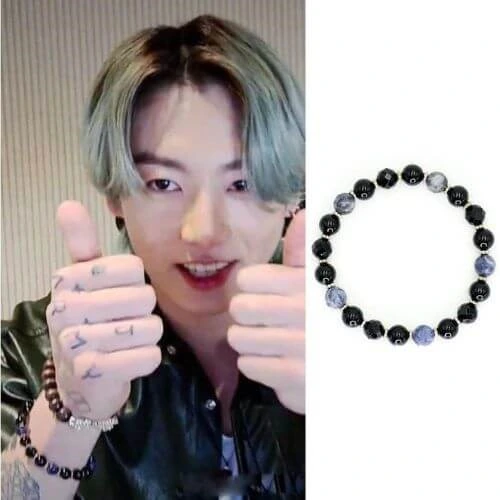 BTS JK wears Onyx Sodalite Natural Stone Bracelet
The world famous BTS Jungkook wears this unique attractive Stone Bracelet.
This bracelet can be worn with any formal suits, trousers, shirts or blazers and pull off both chic and decent formal style.
YesStyle is an online beauty and clothing website where you can get your favorite K-Drama Actor's look without any hassle.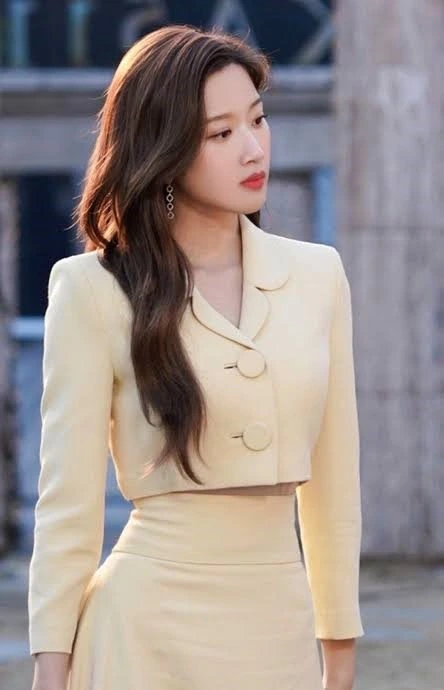 Bambu – Long – Sleeve Cropped Blazer
If you are a fan of the beautiful Korean Actress Moon Ga Young and want to dress up like her, then YesStyle can make your wish come through.
Now grab this Crop Blazer by visiting YesStyle.com and complete your own K-drama look!
Unnielooks is the best website to get all your favorite K-pop idol looks
Now dressing up effortless and stylish is very easy!
Check this formal and elegant looking IU Inspired Black Plaid Mini Dress.
Or look for this BTS Taehyung Inspired Houndstooth Suit.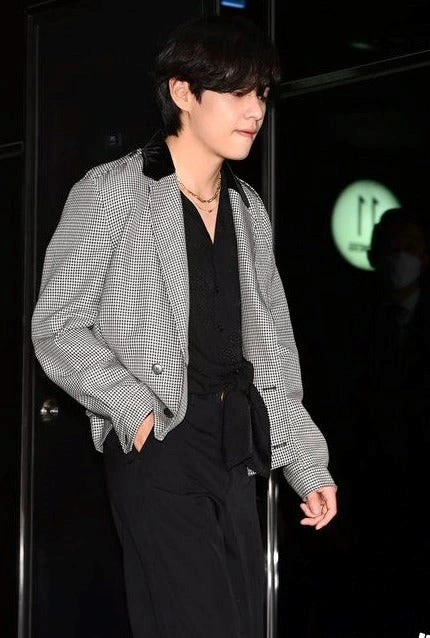 Use Coupon Code KDROPCART for 10%off 🙂
Amazon is the best website to get a varied range of clothing and all types of accessories.
You can get worldwide shipping and easy access to the products with exciting offers!
Both men and women wears are available along with a lot of options…So, hop on to this site to never miss a deal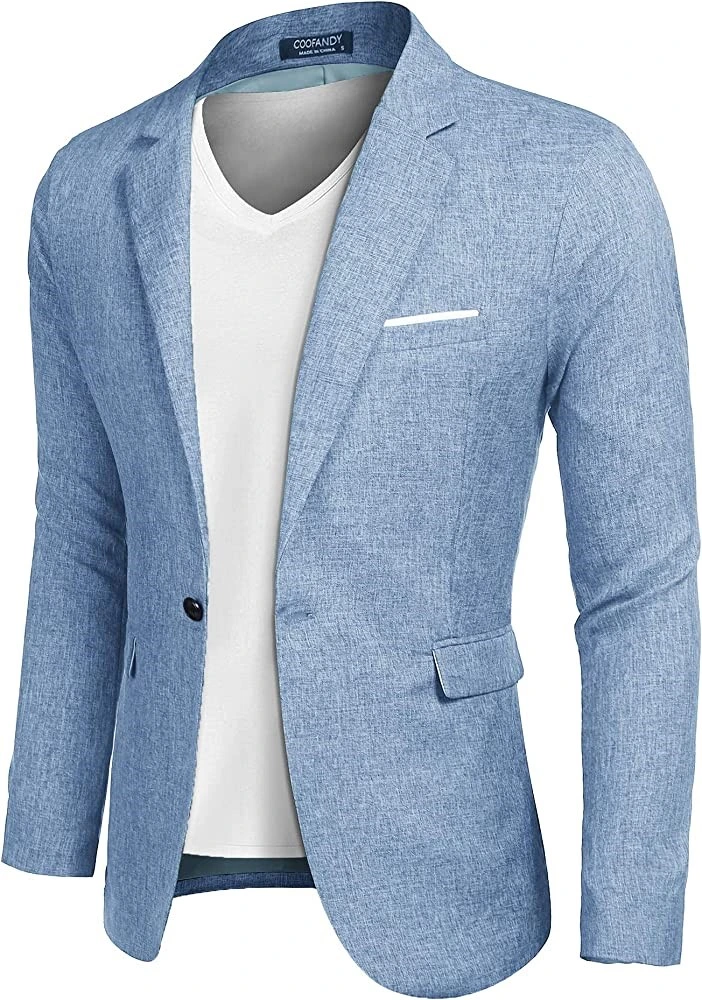 Check This COOFANDY Men's Casual Shirt Blazer Jackets
Lightweight Sports Coats One Button
Not only this coat can be used for formal gathering but also you can style it up with casual T-Shirt beneath and plain black pant
It is a perfect all-round BLAZER
Or look for this Sweaty Rocks Women's Elegant High Waist Skirt Tie Front Pleated Maxi Skirts to carry with a white shirt !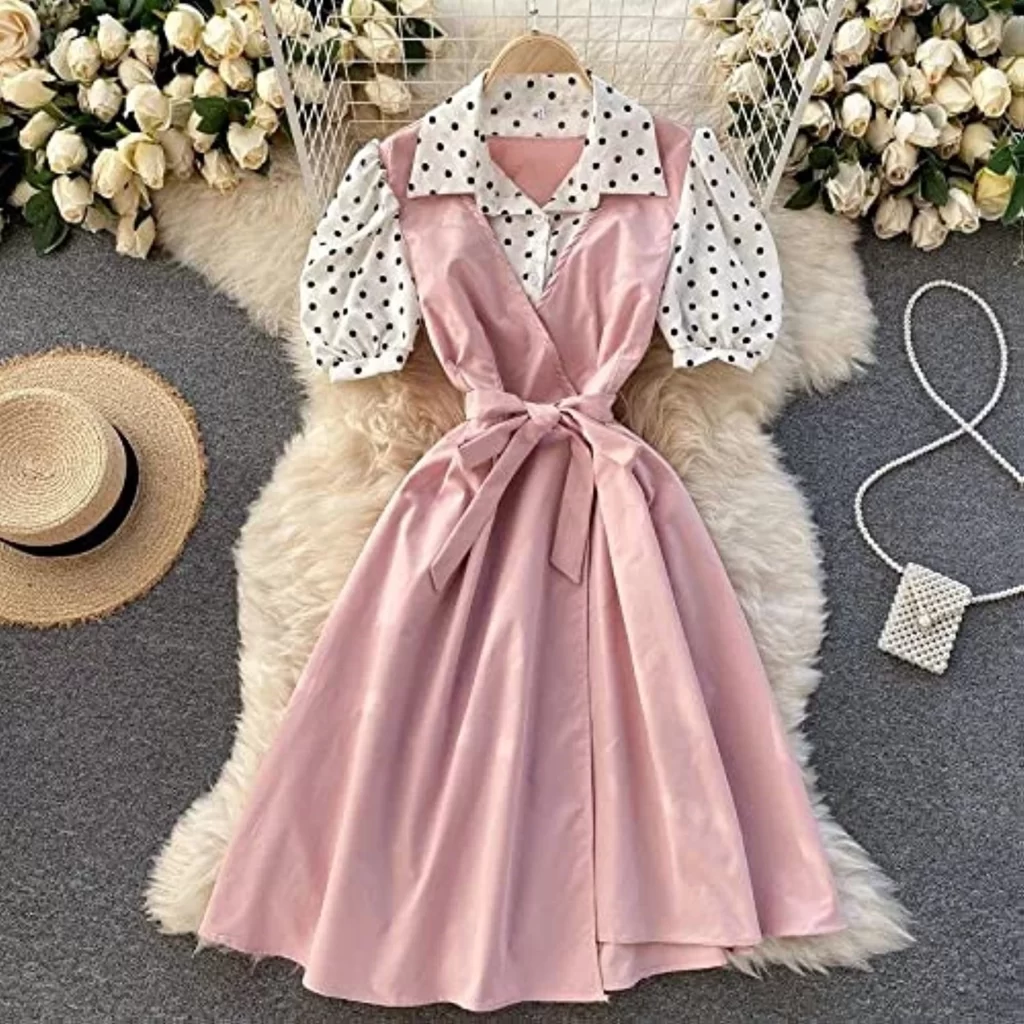 You can opt for this Milkyway Women Stylish and Trendy v Neck DOTT Dress for a professional but chick look !
The sweet baby pink Milkyway dress is suitable for any sorts of outing.
Also available in different colors!!
The Handsome Company
The Handsome Company is an original Korean fashion brand and it has evolved globally in this industry and boomed ever since the 2000s.
There are a variety of clothing styles available here and Formal Wear is one of the best they provide
Trench coats are a must when you mention Formals and here are the similar products of two of the most popular idols' looks!!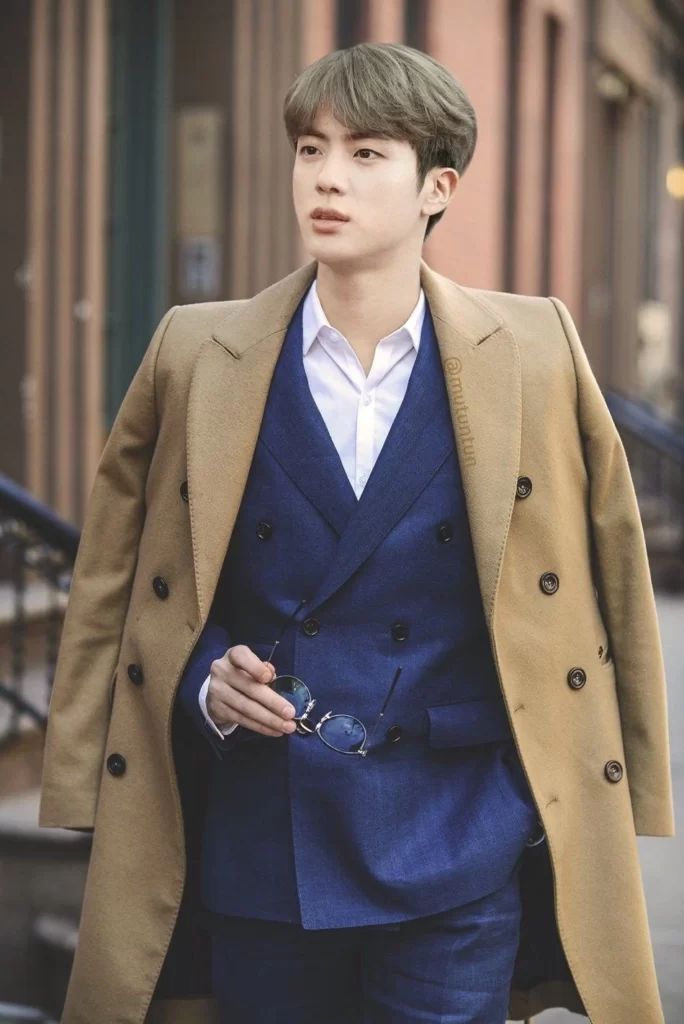 Look how JIN IS ROCKING THIS Belted Single Trench Coat
Famous Korean Pop Idol member, BTS' JIN is rocking this trench look and it is your turn to feel like a star!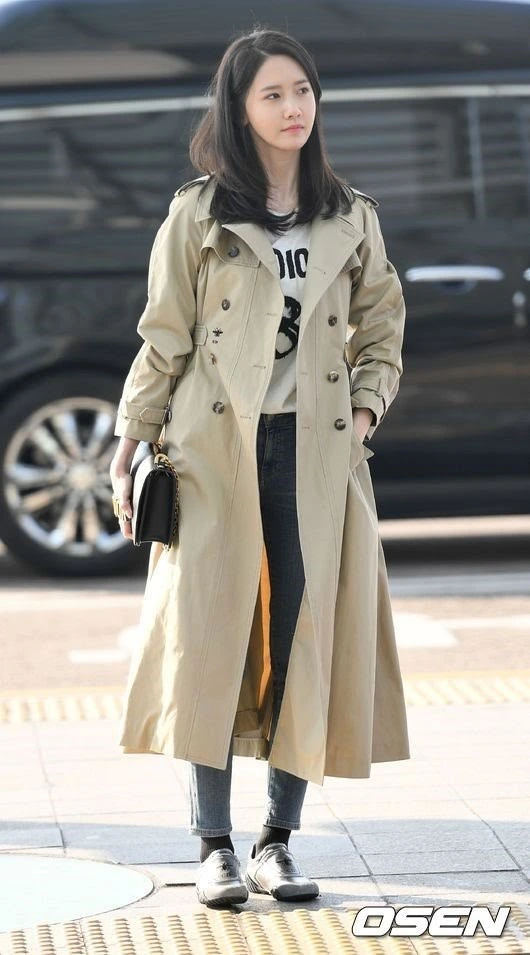 Or check out Back Flap Hooded Trench Coat
All-time Popular SNSD's IM YOONA carrying off this trench coat in her casual day look
You can now shop this similar look at THE HANDSOME COMPANY
Final Thoughts
I hope you enjoyed this guide , Chingu ! Which of these websites or apps you have tried for formal and business Koreall look? Let me know in the comment !
Saranghae 🙂
Your chingu…
Kdropper !
MUST READ :
6 Best International shops for Korean street fashion in 2023
Best websites for Korean clothes Asia
25 stores for Kdrama and Kpop clothes
FAQ "Korean Formal Fashion"
  What are Korean formal wear trends?
There are lot of fashion trends that are popular in Korea. Some of the biggest are ribbed shirts, cropped blazers, ankle-length pants and pleated skirts.

How to dress formally in Korean style?

The standard dress code in a formal environment is a full matching suit, including a jacket and dress pants or a dress skirt.

How to dress formally like a Korean girl?
Pastel color one-piece, modern feminine blouse, plaid dresses, etc.

Where to shop Korean formal wears for men?
Check out Kooding, Unnielooks, Amazon, etc.