Annyeon chingu-ya !
The love cell, lust cell, Emotion cell, fashion cell, reason cell, writing cell and so on …aren't they so cute? What if you can buy them and keep at your home or wear merch of these adorable cells?
Yes you got it right! I am talking about Yumi's fun cells that have become a part of our on life.
Since I have started watching Yumi's cell I also think how my cells look like, how they talk and whenever I get a feeling or thought I imagine Yumi's cell as my own cells (Yeah I am silly). I don't know if you fell the same but you must have become a fan of these cuties if you have watched Yumi's cell season 1 and Season 2.
Table of Contents
Now what if you can keep these cute cells near your heart? All you have to do is to shop for these figures and merch right? So for that here I am to help you out !
Here I am mentioning 5 places or websites and apps to shop for Yumi's cell's merch and figures –
KdropCart Shop
On KdropCart Shop you can shop for different types of Yumi's cell merch such as Tshirts, Hoodies, posters, Notebook and Phone cases. Do you know the best part? You can also ask for a FREE CUSTOMIZATION.
KdropCart is open to ship in India and Internation with a budget friendly price-range. So if you are looking for cheap Yumi's cell Kdrama merch then must check KdropCart Shop.
Yumi's cell figures
Some shops on Shopee such as click21 are selling these adorable figures like Tinytan figures. This set includes Reason cell, emotion cell, lust cell, Hunger cell etc..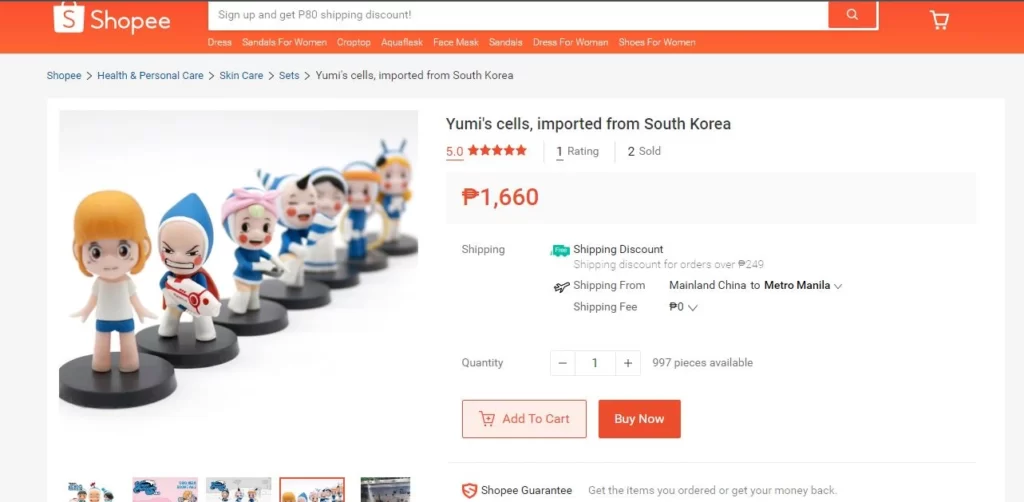 These small cute figures are imported from china. You can also find them on some Chinese websites like Alibaba but they are for wholsellers. Though they are available at very cheap range.
Redbubble
Redbubble is known for its wide range of Korean drama merch. There have been many artists on who have created special designs for Yumi's cells and are selling them in form of various merchs like – cushions, Tshirts and Hoodies.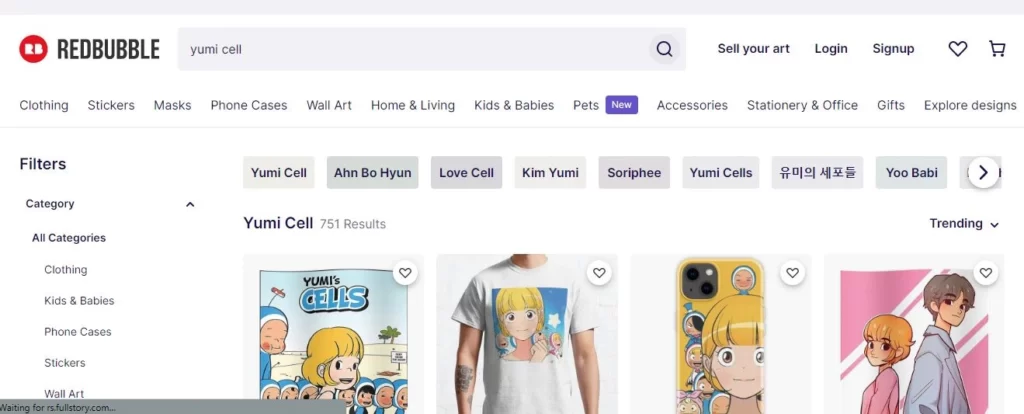 Redbubble is a safe and trusted platform to shop for any kind of merch.

Hunger cell's sweet shop
I just fell in love the moment I found this adorable Hunger cell selling his food on this little Sweet shop. It is a figure and imaginary set of Yumi's cell available on Ebay and Harum.io .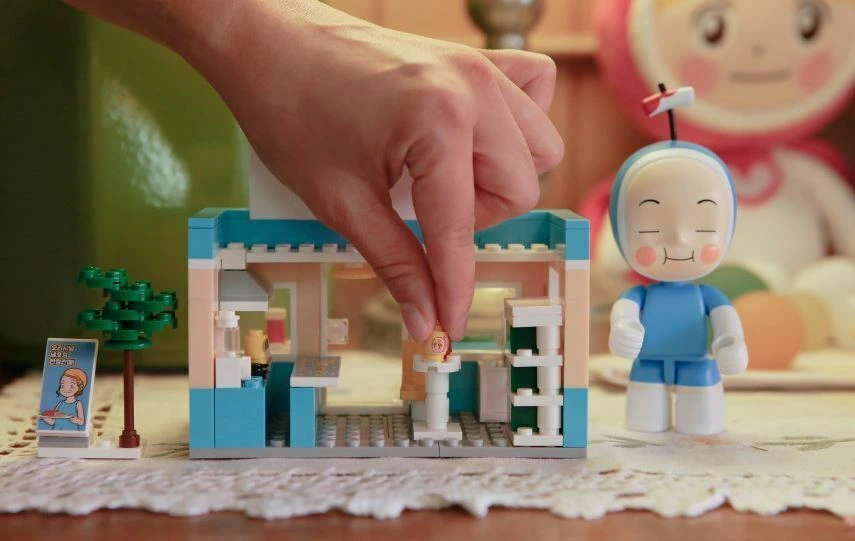 We all love to eat and we all have that hunger cell right? And no doubt Hunger cell is one of our favourite cells. So would you like to visit his Sweet Shop?
Hunger and Love cell dolls
Do you like plushies and teddy bears? These soft dolls are gonna be your next love. These soft dolls of Yumi's love cell and Hunger cell are just too cute to handle. You can buy these plushies from Shopee.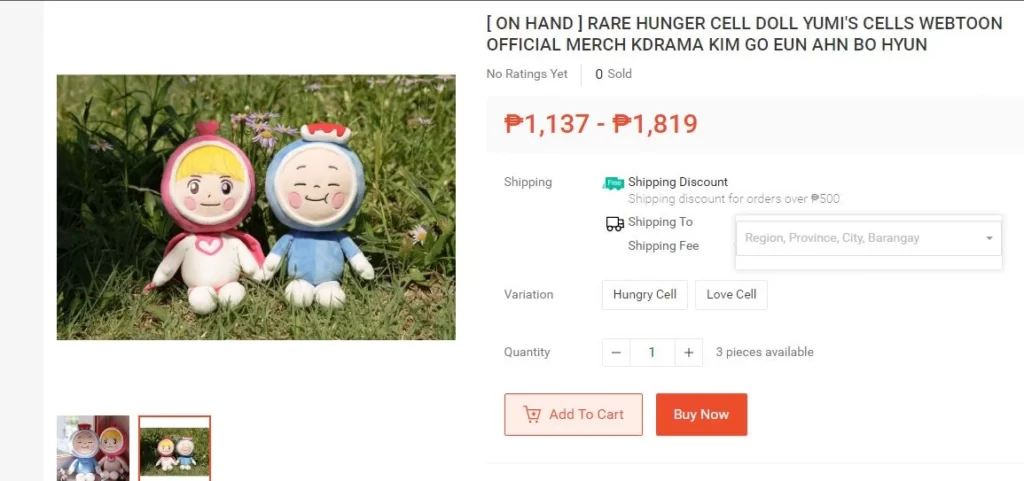 Yumi cell comic merch
If you are looking for some cool merch of Yumi and her cells from the original comic then this is right place for you. On this site names DAEBAK they are selling Yumi's merch like Yumi's diary, puzzles, book set etc. if you have kid then these gifts will be a perfect buy.
Final words –
As we all know being a fan is not just limited to watching any Kdrama , yes we must have merch of our favourite moments and characters. Check out these special merch of special animation Kdrama Yumi's cell which entertained all of us with its 2 seasons.
If you have more suggestions must comment them and share with all of us.
I hope you enjoyed reading it chingu-ya.
SHARE THIS IF YOU LIKED
MUST READ
Binge watch Kdramas in Monsoon
FAQ "Yumi's cell Figures and Merch Shop"
Do I need to watch Yumi's cell season1 to understand season 2?
Its not necessary , even without watching season 1 you can understand season 2.

 
Where I can buy Yumi's cell merch?
Shop for cheap Yumi's cell merch on KdropCart shop.

 
Where to buy Yumi's cell figures?
You can buy Yumi's cell figures on Shopee and Ebay.

 
Where I can watch Yumi's cell?
You can watch Yumi's cell kdrama on Dramacool for free.